There are family Christmas photos. And there are photos like this: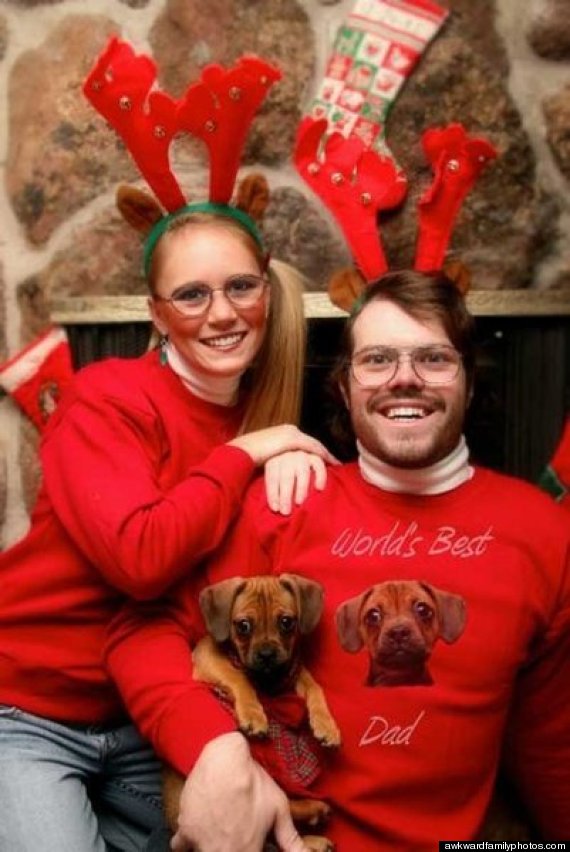 Yes, you may think that you've had to pose for some cringeworthy festive photographs in your time - but we doubt very much that your family's efforts could be worse than this little lot that we've rounded up for you below, courtesy of Awkward Family Photos. From scary children to even scarier fashion, check out these little beauties...
Awkward Christmas Pictures
Would you Adam and Eve it?!

Yep, even the little kid got one. Poor kid.

A young Mariah Carey in training, we're sure you'll agree.

Because nothing is funnier than a bearded Baby Jesus!

Check. Out. The Christmas tree decorations!!

Little Tommy didn't manage to escape from the house until the following summer.

Altogether now: He's behiiiiiind youuuuu!

Shortly after this photo was taken, they were all felled, after a lumberjack mistook them for real trees. Tragic.

Check out Mrs Santa Claus's garter! *Tom and Jerry wolf-whistle*

Still, she's not as sexy as this Mrs Claus. Wait - is that the IKEA Monkey?!

Because nothing says 'festive' like a scary demon child.

Once more with feeling, guys!

World's best dad, world's worst reindeer impersonator.

Well, this is awkward. Someone didn't get the pyjamas present.
(All images: Awkward Family Photos)