No dear readers, your eyes are not deceiving you: Kim Kardashian really DOES have a fringe.
Or 'bangs' as they like to say on t'other side o' pond.
Here is a picture of Kim with her new hair, part of which, I can confirm, is now resting against her forehead.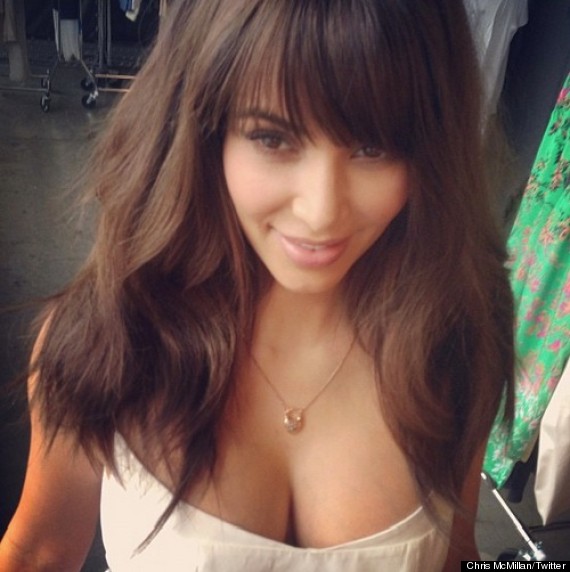 Whatever next? Kim wears flats?
Surely this is a sign that the world really is going to end on Friday?

Kim Kardashian Style Evolution
SUBSCRIBE AND FOLLOW
Get top stories and blog posts emailed to me each day. Newsletters may offer personalized content or advertisements.
Learn more