Justin Bieber is being accused of animal cruelty after presenting a screaming fan with his pet hamster.
The gifting took place at after the singer's performance at the Atlanta Jingle Ball show earlier this month (scroll down for a video of the exchange).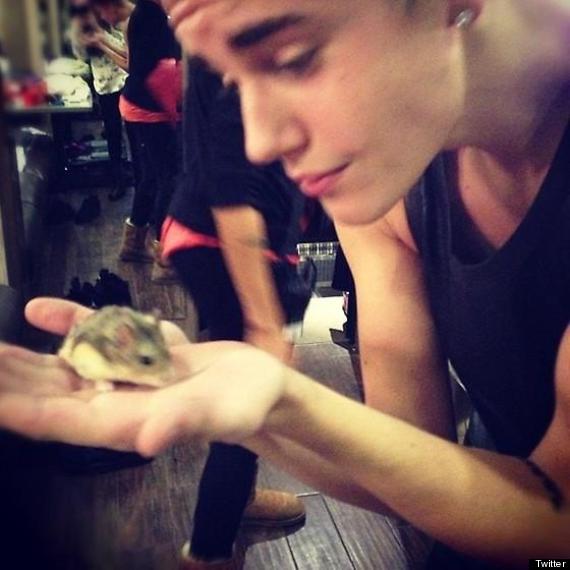 Justin Bieber has been accused of animal cruelty by the Californian Hamster Association. He is pictured here with his former pet, PAC
It ominously added: "The moment that hamster was handed off to a screaming girl in a harsh, frenzied environment was likely the moment it gazed at the short path to its doom."
By the way, PAC has his own Twitter account and insists he's fine.
SEE ALSO:
Justin Bieber's Many Looks Through The Years
SUBSCRIBE TO & FOLLOW UK DAILY BRIEF