"My name is Daniel Lugo and I believe in fitness," says Mark Wahlberg as he pumps iron in Michael Bay's action comedy 'Pain And Gain'.
Based on a true story, Wahlberg plays a Florida bodybuilder who gets caught up in a kidnapping and extortion scheme that goes wrong.
As fitness freak Daniel Lugo, he enlists fellow lifting enthusiasts - played by Dwayne Johnson and Anthony Mackie - in a scheme to steal from business owner Marc Schiller.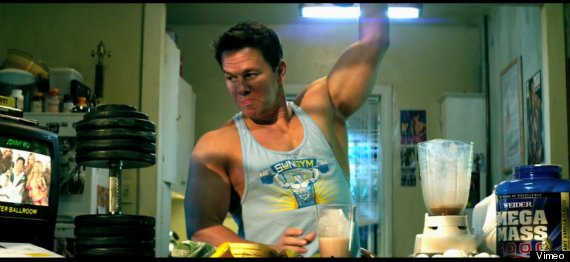 "We had such a great time working together. We kind of complement each other throughout the entire process - what he does and what I do, and how we were able to do it together," he said.
"After that I said, 'Dude, we have to work together again', and he said, 'I have a project you might be interested in'. That's how Transformers came about," he added.
'Pain And Gain' is set to be released in cinemas in May 2013.
SUBSCRIBE TO & FOLLOW UK ENTERTAINMENT