The Huffington Post pictures of the day brings you the very best images from around the world chosen by our own photo editors, Elliot Wagland, Matthew Tucker and Tahira Mirza.
We would love to hear your thoughts on the stories of the day - leave a comment at the bottom of the blog.
Follow The Huffington Post picture desk on twitter.
02/01/2013 16:35 GMT
Back To School A man waves to a child on a bus on the first day of classes after the holiday break, in Newtown, Conn.,Wednesday, Jan. 2, 2013. Nearly three weeks after the shooting rampage at Sandy Hook Elementary School in Newtown, students and teachers from the school will return to class Thursday in the neighboring town of Monroe.
02/01/2013 16:20 GMT
Dr Who Stamp A postage stamp with an image of the present Dr. Who, Matt Smith. Dr. Who, who usually uses a police box for travel will be zooming through time and space on the edge of letters in 2013. Britain's Royal Mail is marking the 50th anniversary of`Doctor Who,' the science fiction program, with a series of stamps featuring each of the 11 actors who have played the title role. Those featured include the present doctor, Matt Smith as well as past Time Lords such as David Tennant, Christopher Eccleston and the first doctor William Hartnell.
02/01/2013 16:06 GMT
Finished! Israel's 242km Long Fence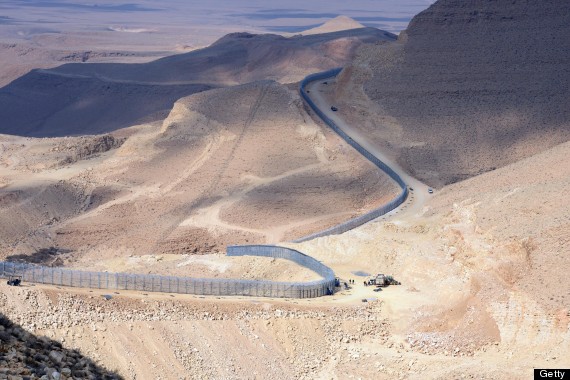 A handout image supplied by the Israeli Government Press Office (GPO) - a general view of the border security fence along the Israel-Egypt border as Israeli Prime Minister Benjamin Netanyahu attends a ceremony to mark its completion on January 2, 2012 in Israel. The construction of the 4.7- meter-tall, 242-kilometer-long fence, built to prevent terrorist incursions, smugglers and illegal migrants took two years to complete and reportedly cost approximately NIS 1.6 billion.
02/01/2013 16:04 GMT
Flying Sparks In Melbourne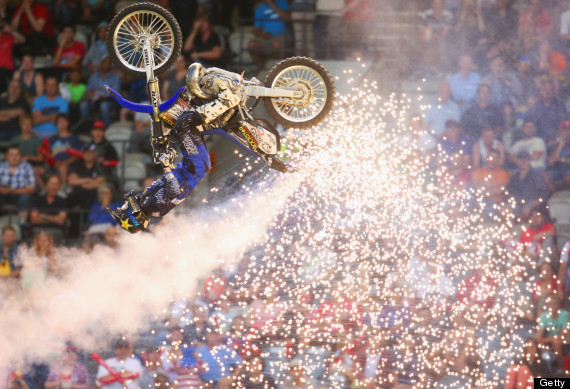 The Renegades' riders perform during the Big Bash League match between the Melbourne Renegades and the Adelaide Strikers at Etihad Stadium on January 2, 2013 in Melbourne, Australia.
02/01/2013 16:03 GMT
Coldest Winter In 44 years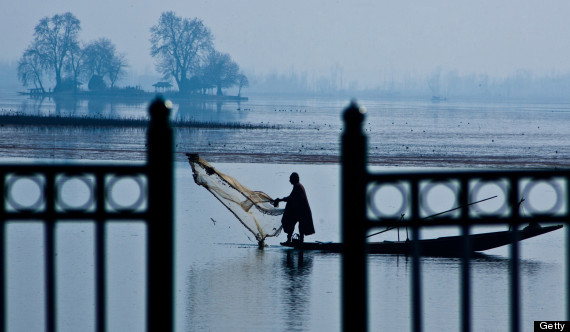 A fisherman casts his net on the waters of Dal lake on a cold day January 2, 2013 in Srinagar, the summer capital of Indian-administered Kashmir, India.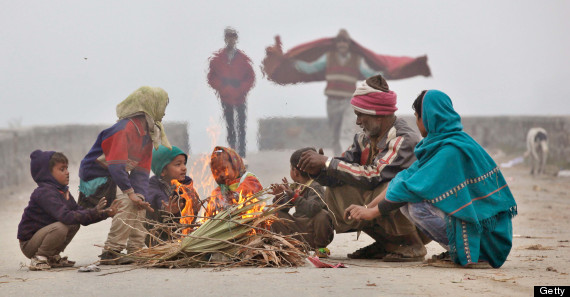 People sit around a bonfire to keep themselves warm on a cold in dense fog at Mayur Vihar, as temperature dips below 6 degree Celsius on January 2, 2013 in New Delhi, India. There was no respite from cold and dense fog in North India as mercury dipped two degrees below normal to stay at 4.8 degree Celsius.
02/01/2013 15:36 GMT
Back On His Holiday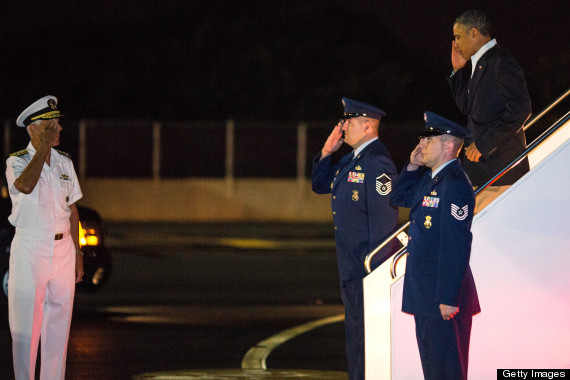 President Barack Obama salutes as he gets off Air Force One upon his arrival at Joint Base Pearl Harbor-Hickam in Honolulu, Hawaii, Wednesday, Jan. 2, 2013. The president is back in Hawaii for vacation after a tense, end-of-the-new-year standoff with Congress over the fiscal cliff.
02/01/2013 15:21 GMT
Liverpool Sign Daniel Sturridge From Chelsea
Liverpool have completed the signing of Daniel Sturridge from Chelsea. The 23-year-old bolsters the Reds' strikeforce, after Fabio Borini's injury and the club's failure to sign Clint Dempsey left them with a dearth of options up front. Sturridge said he was "humbled and happy" to join the Anfield club.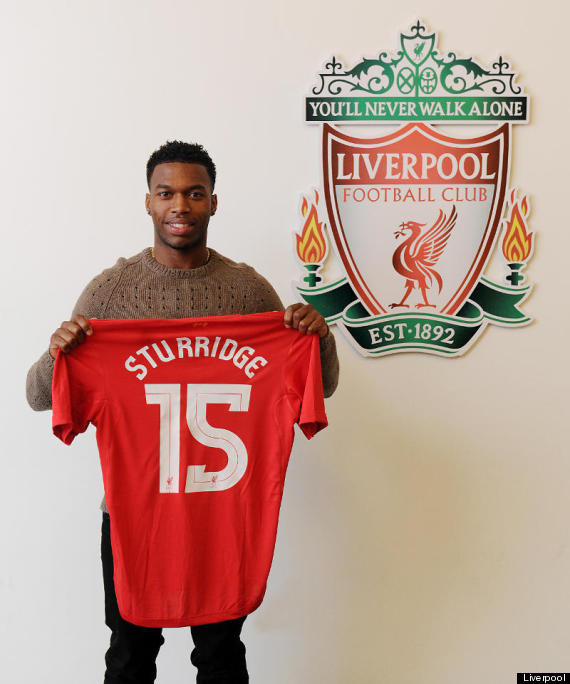 02/01/2013 14:50 GMT
Another River Bursts It's Banks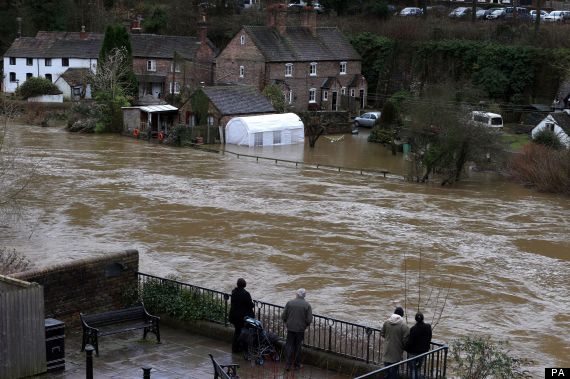 Flooded gardens are seen in Ironbridge, Shropshire as the river Severn burst its banks after another night of rain fall.
02/01/2013 13:00 GMT
Employment Protest In Srinagar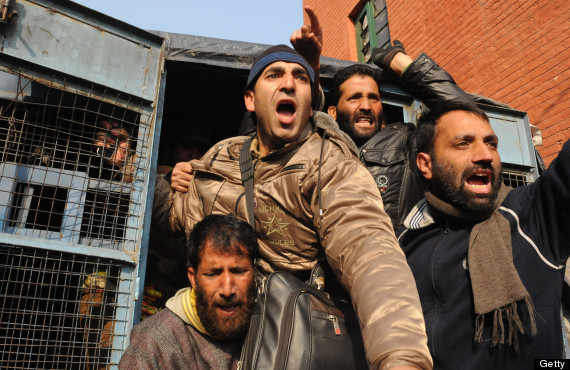 Kashmiri state government employees shout slogans after being detained by police during a protest in Srinagar on January 2, 2013. The demontrators took to the streets against the state government demanding the regularisation of contractual employees.
02/01/2013 12:59 GMT
Eye See You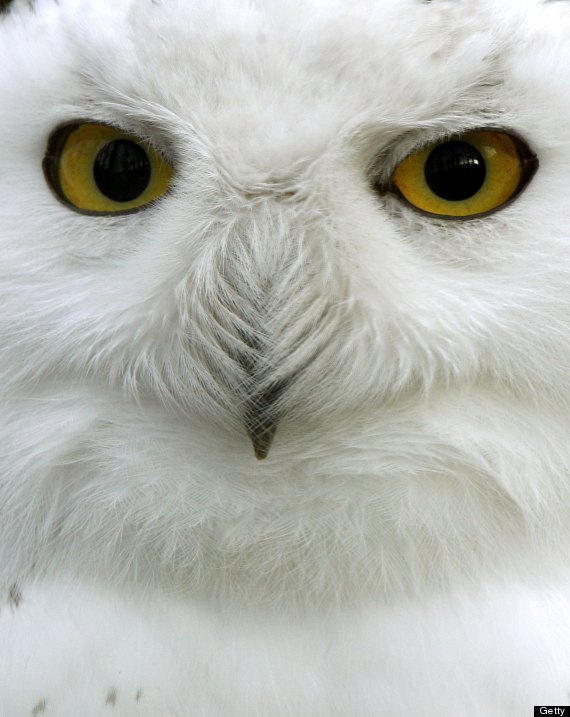 A young snowy owl looks on January 2, 2013 at the zoo in Krefeld, western Germany.
SUBSCRIBE TO & FOLLOW UK DAILY BRIEF