As 2012 was put to bed on Monday night, a new year awakened: 2013 was born. Many of you partied the night away in true New Year's Eve fashion, some chose a calm evening at home as midnight struck.
Throughout the celebrations, camera phones were at hand to capture the spirit of New Year.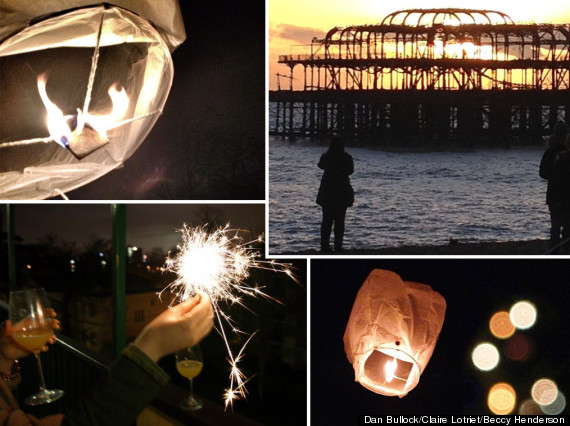 Some of our readers' New Year's Eve Instagram and Twitter pictures
We'd love to publish your Twitter and Instagram pictures, with a credit to you. Please email ukpicturedesk@huffingtonpost.com, with "My New Year's Eve Pictures" as the subject.
From balcony sparklers to a stunning sunrise on Brighton beach, take a look at some of the best Twitter and Instagram scenes caught on camera during New Year celebrations:
Readers' New Year's Eve Twitter/Instagram Pictures
SUBSCRIBE AND FOLLOW
Get top stories and blog posts emailed to me each day. Newsletters may offer personalized content or advertisements.
Learn more