A link has been discovered between stem cell factors in ovarian cancer which could help develop therapies, according to a new study.
The research, carried out by Yale School of Medicine and published in Cell Cycle, identifies a key link between stem cell factors that fuel ovarian cancer's growth and patient prognosis.
Lead author Yingqun Huang, MD, and her colleagues have demonstrated a connection between two concepts that are revolutionising the way cancer is treated.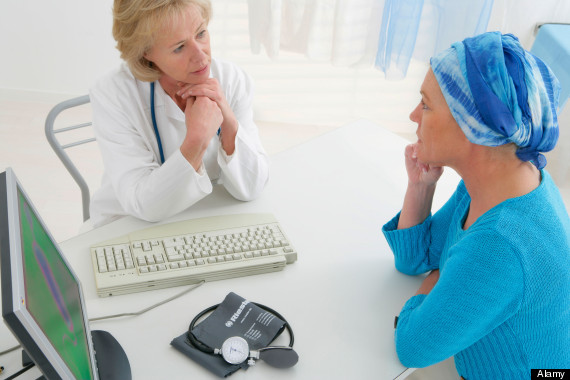 The research could develop new treatments
First, the 'cancer stem cell' idea suggests that at the heart of every tumour there is a small subset of difficult-to-identify tumour cells that fuel the growth of the bulk of the tumor. This concept predicts that ordinary therapies typically kill the bulk of tumor cells while leaving a rich environment for continued growth of the stem cell tumor population.
The second concept, dubbed 'seed and soil', defines a critical role for the tumour cells' 'microenvironment', which is the special environment required for cancer cell growth and spread.
"Both concepts have particular relevance for the treatment of adult solid tumours such as ovarian cancer, which has been notoriously difficult to diagnose and treat," said co-author Nita J. Maihle, M.D., professor in the Department of Obstetrics, Gynecology & Reproductive Sciences and a member of Yale Cancer Center.
"Ovarian cancer patients are plagued by recurrences of tumor cells that are resistant to chemotherapy, ultimately leading to uncontrolled cancer growth and death."
See also: Ovarian Cancer Survival Rates For UK Women Are Lowest In Europe
In this study, Huang and her colleagues were able to define a molecular basis for the interplay between these two concepts in ovarian cancer. They did this by using sophisticated gene sequencing methods to demonstrate a regulatory link between the stem cell factor Lin28 and the signaling molecule bone morphogenic protein 4 (BMP4).
"These results are supported by the latest molecular ovarian cancer prognosis data, which also suggest an active role for the tumor microenvironment in ovarian carcinogenesis," said Huang and Maihle. "Together these studies reveal new targets for the development of cancer therapies."
Also on HuffPost UK Lifestyle:
Loading Slideshow
Green Tea

Green tea is rich in the polyphenol EGCG (epigallocatechin-3-gallate), which has been shown to slow the spread of breast cancer cells, <a href="http://www.breastcancer.org/tips/nutrition/supplements/known/green_tea">according to breastcancer.org</a>.

Garlic

Garlic is considered a cancer-fighting food for several forms of the disease, <a href="http://www.cancer.gov/cancertopics/factsheet/prevention/garlic-and-cancer-prevention#r12">according to the National Cancer Institute</a>. One French study found that women who regularly ate garlic had <a href="http://www.ncbi.nlm.nih.gov/pubmed/9928867">a significantly reduced risk of breast cancer</a>. Garlic's mild cousin, onions also had a protective effect, according to the study.

Pomegranate

Pomegranates are known for their anti-cancer properties, thanks to a richness in anti-inflammatory antioxidants, polyphenols. But they may offer a specific benefit against breast cancer: research shows that a phytochemical found in abundance in pomegranates, called ellagitannins, interfere in the production of aromatase, an enzyme that, as HuffPost blogger Dr. Nalini Chilkov explained, "<a href="http://www.huffingtonpost.com/nalini-chilkov/pomegranates-cancer-fighting-_b_1078343.html">increases hormone production in breast tissue</a>." That's important because breast cancer is hormone-dependent, meaning that it feeds off of hormones like estrogen to grow and spread. "Hormone dependent cancers such as breast cancer are commonly treated with aromatase inhibitors, which block this enzyme," wrote Chilkov.

Walnuts

Although preliminary, research in mice has found that <a href="http://www.sciencedaily.com/releases/2011/09/110901163921.htm">including walnuts in a healthful diet throughout the entire lifespan</a> reduced the risk of developing breast cancer by <em>half</em>.

Turmeric

Curcumin, the compound in turmeric, may play a role in blocking the expression of a molecule called RANKL, <a href="http://www.huffingtonpost.com/nalini-chilkov/turmeric-health-benefits-_b_828856.html">which is found in the most deadly and aggressive breast cancer tumor cells</a>.

Berries

Berries have several powerful antioxidants, primarily anthocyanins and ellagic acid, which have been shown in cell culture studies to <a href="http://www.aicr.org/foods-that-fight-cancer/blueberries.html#research">reduce free radical damage to healthy cells</a>, according to the American Institute for Cancer Research. In separate research, they were shown to slow the growth and shorten the lifespan of breast cancer (as well as mouth, colon and prostate cancer) cells.

Flax Seeds

Most research regarding flax's anti-cancer properties has been done in mice or in-vitro cell cultures, but what it shows could be profound: in one study, according to the American Cancer Society, <a href="http://www.cancer.org/Treatment/TreatmentsandSideEffects/ComplementaryandAlternativeMedicine/HerbsVitaminsandMinerals/flaxseed">the lignans found in flax slowed the movement and "stickiness" of breast cancer cells</a>, causing it to spread more slowly in a cell culture simulation.

Tomatoes

Tomatoes are rich in the antioxidant lycopene, which is thought to <a href="http://www.msnbc.msn.com/id/39726407/ns/health-cancer/t/what-you-should-eat-avoid-beat-breast-cancer/#.UHNMJvmMG5M">slow breast cancer cell growth</a>.

Broccoli And Broccoli Sprouts

Cruciferous vegetables, but broccoli in particular, make for anti-cancer powerhouses thanks in part to a compound called sulforaphane that actually helps the body fight the spread of tumors. Recent research revealed the underlying reason: sulforaphane may inhibit an enzyme, called an HDAC, that <a href="http://www.huffingtonpost.com/2012/02/29/broccoli-cancer-sulforaphane_n_1310634.html">works to suppress the body's tumor fighting ability</a>, as we've previously reported. And sprouts are even more potent: three-day old broccoli sprouts have 20 to 50 times the sulforaphanes as mature broccoli, <a href="http://www.hopkinsmedicine.org/press/1997/sept/970903.htm">according to Johns Hopkins research</a>. For more about the cancer fighting properties of <em>all cruciferous vegetables, check HuffPost blogger Dr. Joel Fuhrman's <a href="http://www.huffingtonpost.com/joel-fuhrman-md/cancer-prevention_b_1624965.html">analysis of cabbage, brussels sprouts, bok choy and more</a>.