The Huffington Post pictures of the day brings you the very best images from around the world chosen by our own photo editors, Elliot Wagland, Matthew Tucker and Tahira Mirza.
We would love to hear your thoughts on the stories of the day - leave a comment at the bottom of the blog.
Follow The Huffington Post picture desk on twitter.
09/01/2013 16:10 GMT
Driver Stuns Cyclists As He Drives Car On Narrow Cycle Bridge Cyclists were stunned to see a motorist driving his car on a narrow cycle bridge over a railway line. They heard the GBP 2 million bridge "creaking and cracking" as the Jaguar driver squeezed onto the famous covered bike bridge in Cambridge city centre. The man, who was in his late 50s, eventually realised his mistake and reversed all the way back down the bridge at the north end of Cambridge station. Cyclist Ruth Platt, 43, did a double-take when she spotted the driver on the way home from her yoga class. She cycled past him, then went back and asked him if he knew what he was doing. "A lot of cyclists were giving him a really hard time, but he kept saying he was really sorry and had made a terrible mistake," said Mrs Platt, who photographed the car.
09/01/2013 15:34 GMT
Martin Scorsese's Vast Film Archive Goes On Display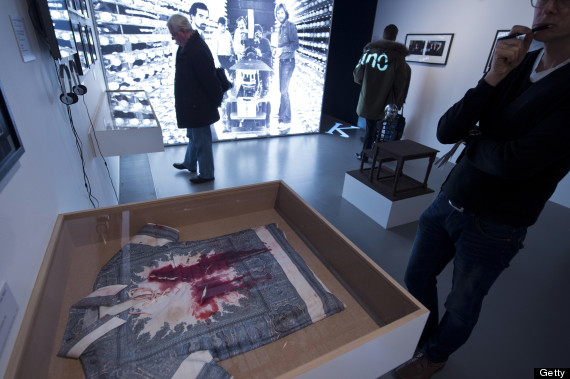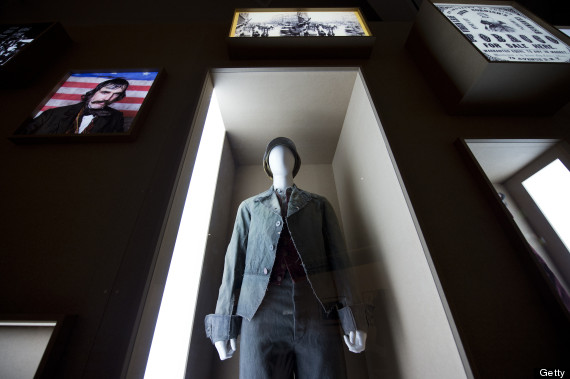 Exhibits go on display at the Martin Scorsese exhibition at the Deutsche Kinemathek, Museum for Film and Television in Berlin, Germany, on January 9, 2013. The museum opens from January 10 to May 12, 2013 what it calls the first exhibition worldwide dedicated to the work of veteran US film-maker Martin Scorsese, who made his vast archive available for the show.
09/01/2013 15:23 GMT
Ferry Hits Dock In New York Victims of the Seastreak Wall Street ferry accident are aided by rescue personnel, Wednesday, Jan. 9, 2013 in New York. The ferry, rear, from New Jersey made a hard landing at the dock as it pulled up to lower Manhattan during Wednesday morning rush hour, injuring as many as 50 people, at least one critically, officials said.
09/01/2013 13:56 GMT
A Slithery Hand Full - Snake Gets Annual Weigh-In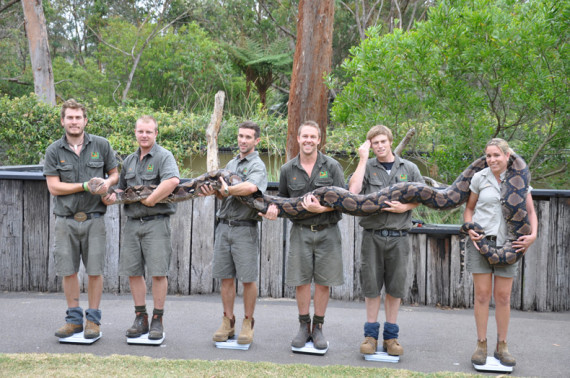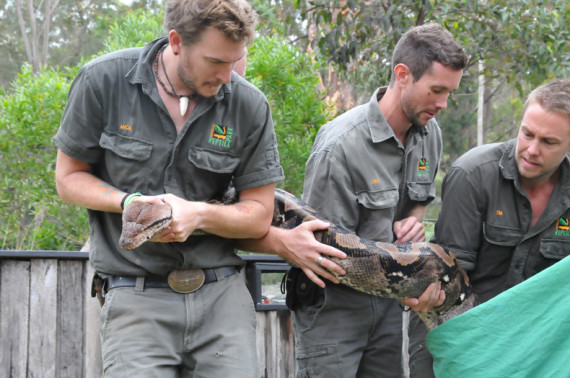 This is the moment a team of brave zookeepers hold a deadly 21 foot python for its annual weigh-in. Atomic Betty is an enormous reticulated python python - one of the only breed of snakes which is known to be a maneater who has put on 2kg to tip the scales at 139kg.The 6.5 metre long python is 14 years old and is expected to live up to 30 years in captivity.
09/01/2013 13:32 GMT
The Return Of Honey Boo Boo..In Comic Form Here's US reality TV sensation Honey Boo Boo as you've never seen her before - as a flying superhero. The six-year-old beauty pageant star - real name Alana Thompson [Mitchell] - features in a new comic book, Honey Boo Boo - The Sensational New Adventure of Honey Boo Boo, published by Bluewater Productions."We heard that Alana wanted to be animated and wanted to be a superhero, so we granted that by having her in these iconic covers" said the company's Darren G. Davis. She is the star of TLC's Here Comes Honey Boo Boo. The digital graphic novel is out now.
09/01/2013 13:11 GMT
Would You Wear These Designs?? Models appear on the catwalk during the J.W. Anderson Autumn/Winter menswear show as part of the London Collections: Men event at the Old Sorting Office, London, See our gallery below for the most obscure looks so far ...
09/01/2013 12:51 GMT
It's Behind You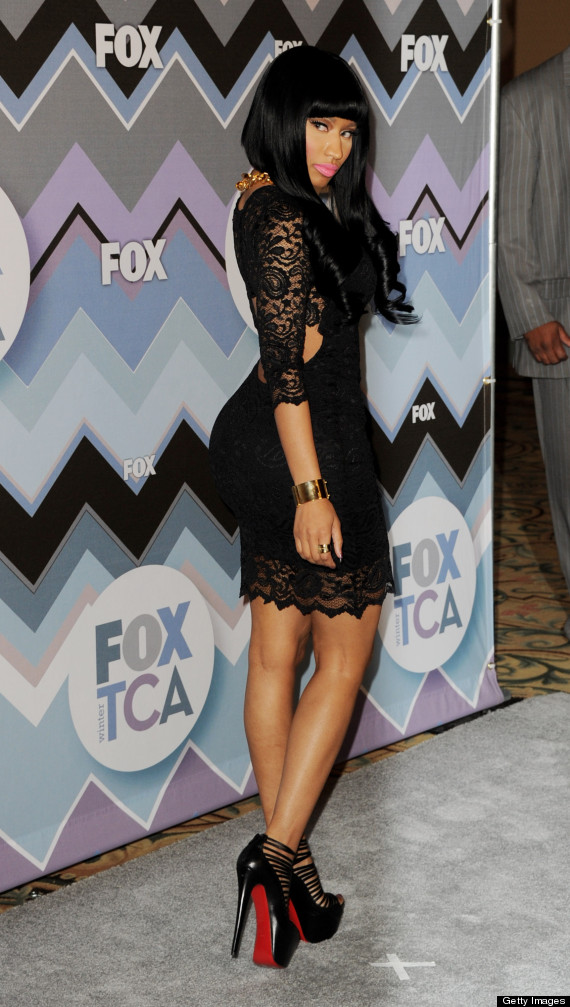 Singer Nicki Minaj arrives at the FOX All-Star Party at the Langham Huntington Hotel in Pasadena, California.
09/01/2013 12:48 GMT
Celebrating The Epiphany...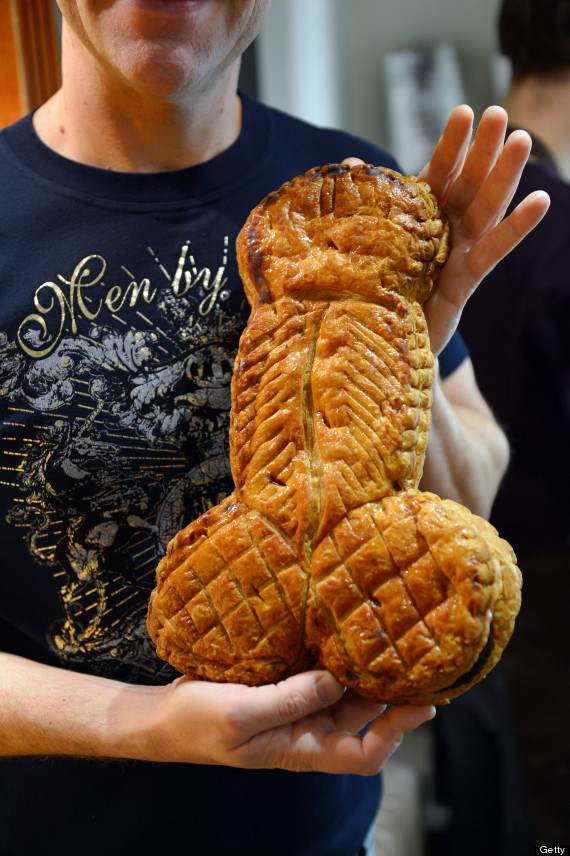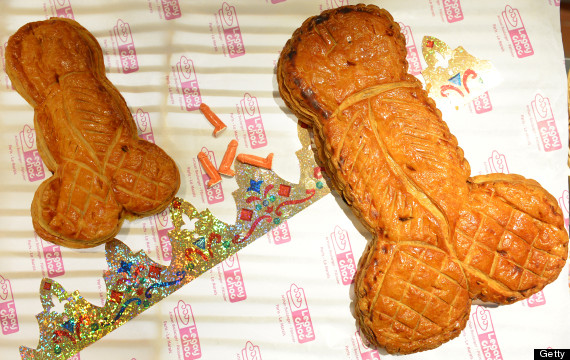 Penis-shaped Ephiphany cakes (galette des rois) and penis-shaped trinkets in the Marais district of Paris.
09/01/2013 12:42 GMT
Zorbing Death Yekaterina Achkasova films as her husband Denis Burakov and another man are seen inside a large plastic ball called a zorb, on Thursday, Jan. 3, 2013, as they roll down a hill beore tragedy struck at the winter sports venue at Donbay in the Caucasus Mountains of southern Russia. What was supposed to be a thrilling ride down a ski slope inside a giant inflatable ball has ended in tragedy when the zorb veered off course and sailed over a cliff, killing Denis Burakov and leaving the other man badly injured. Denis Burakov and his wife Yekaterina Achkasova as they pose for a picture at a winter sports venue at Donbay in the Caucasus Mountains of southern Russia.
09/01/2013 12:07 GMT
It's Just Not Cricket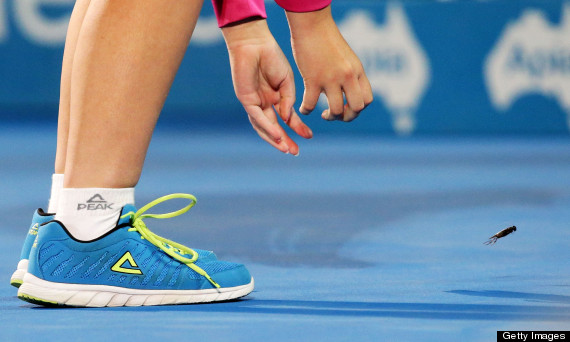 A ball person attempts to catch a cricket during the quarter final match between Na Li of China and Madison Keys of USA during day four of the Sydney International at Sydney Olympic Park Tennis Centre on January 9, 2013 in Sydney, Australia.
SUBSCRIBE TO & FOLLOW UK DAILY BRIEF