The Huffington Post pictures of the day brings you the very best images from around the world chosen by our own photo editors, Elliot Wagland, Matthew Tucker and Tahira Mirza.
We would love to hear your thoughts on the stories of the day - leave a comment at the bottom of the blog.
Follow The Huffington Post picture desk on twitter.
10/01/2013 16:17 GMT
Aston Martin Celebrates Its 100th Anniversary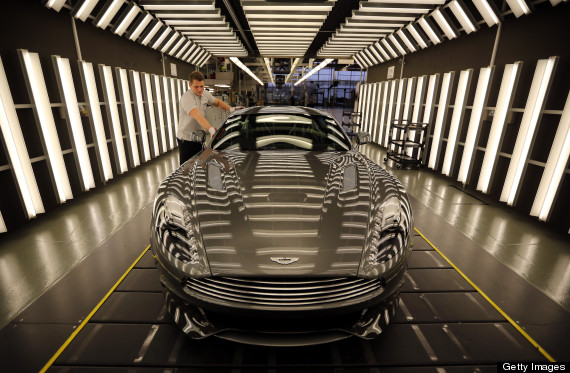 An Aston Martin Vanquish is inspected by hand inside a light booth by technician Matthew Goss at the company headquarters and production plant on January 10, 2013 in Gaydon, England. The iconic British brand is celebrating its 100th anniversary. Lionel Martin and Robert Bamford created Bamford & Martin on January 15 1913, which later became Aston Martin in honour of Bamford's wins at the Aston Clinton Hillclimb in Buckinghamshire.
10/01/2013 16:15 GMT
Hindu Holy Festival Gangasagar Mela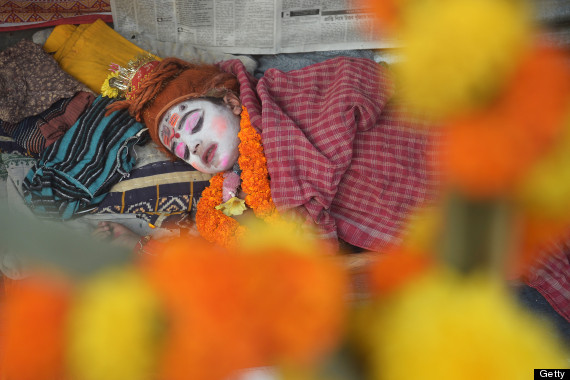 Mantu Das, 6, dressed as Hindu god Lord Shiva takes a nap at the Gangasagar temporary camp in Kolkata on January 10, 2013. Sadhus and Hindu pilgrims began to gather in Kolkata on their way to the annual Hindu holy festival Gangasagar Mela, where an expected hundred thousand Hindu pilgrims will gather at the Gangasagar to take a dip in the ocean at the confluence of the River Ganges and the Bay of Bengal, on the occasion of Makar Sankranti, a holy day of the Hindu calendar considered to be of great religious significance in Hindu mythology.
10/01/2013 16:11 GMT
Striking Farmers A South African policeman, left, fires a rubber bullet, at striking farm workers as they demonstrate in De Doorns , South Africa, Thursday, Jan 10, 2013. Striking farm workers in South Africa have clashed with police for a second day during protests for higher wages. The South African Press Association says police on Thursday fired rubber bullets at rock-throwing demonstrators in the town of De Doorns in Western Cape province, and protests were occurring in at least two other towns.
10/01/2013 15:57 GMT
Balotelli Goes Blonde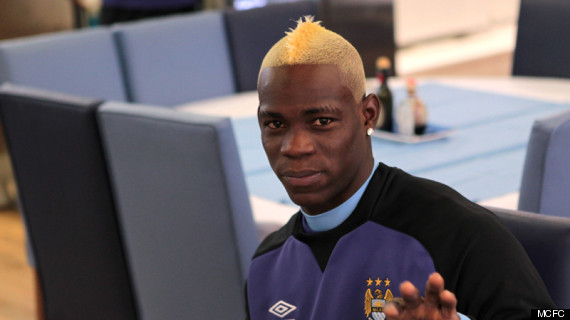 Mario Balotelli was once likened to Eric Cantona for his rebel without a cause character when now the only suitable comparison between the duo is their penalty-taking. Nevertheless, the Italian attention-seeker has dyed his hair a horrific bleach blonde to gain some more attention.
10/01/2013 15:15 GMT
Attakkalari India Biennial 2013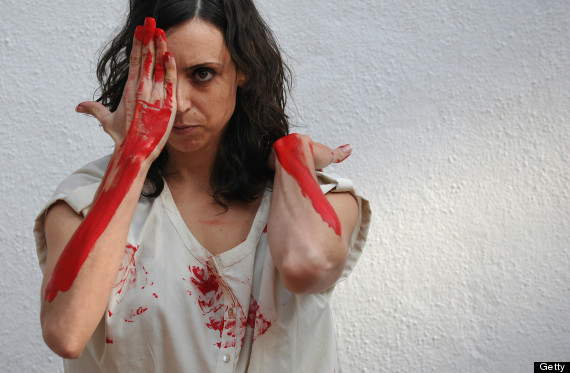 Inbal Oshman, 32-year-old contemporary dancer from Israel, performs during a preview of 'Attakkalari India Biennial 2013' dance festival in Bangalore on January 10, 2013. The ten-day biennial organised by Attakkalari Centre for Movement Arts, features contemporary dance choreographers, thinkers and performance art practitioners from across the world to display their experiments in the field of dance.
10/01/2013 14:39 GMT
Beyonce Named Hottest Woman Of The 21st Century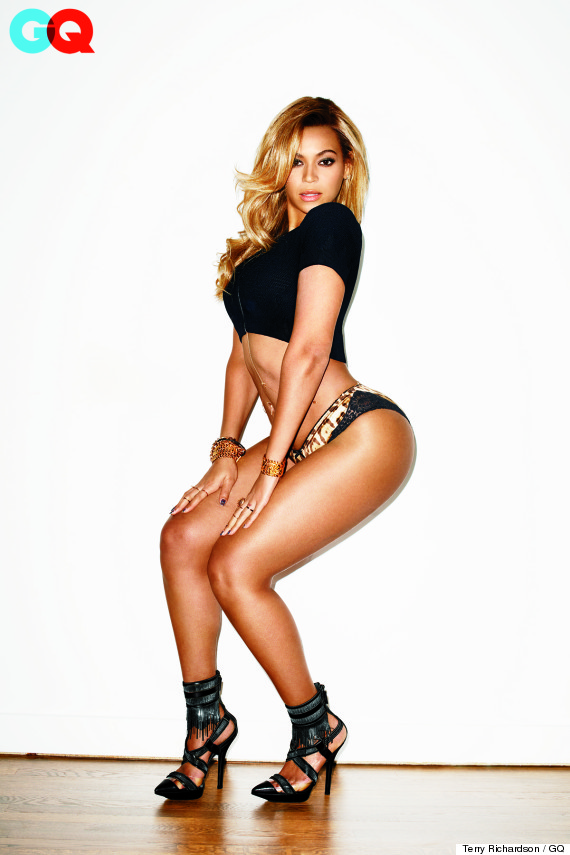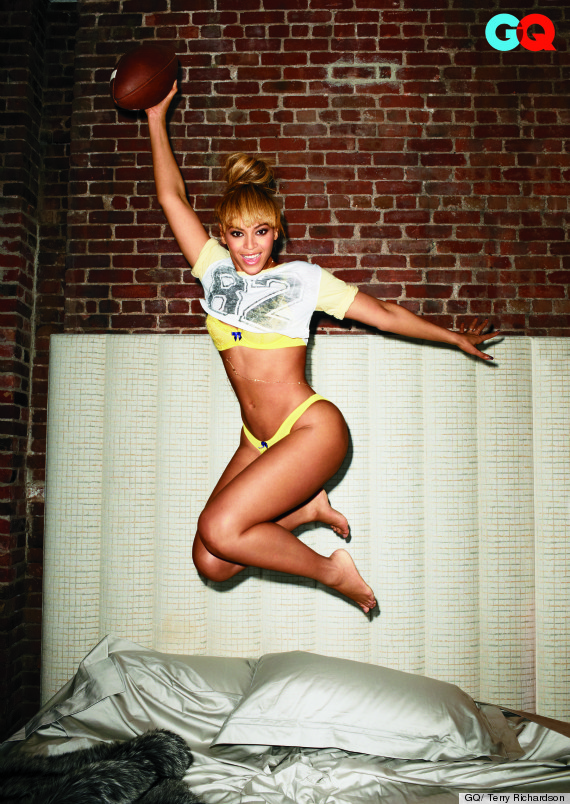 Yesterday, GQ revealed its much-anticipated February cover with Beyoncé. Now, before the issue hits newsstands, you can check out her full cover story on GQ.com. In it, the singer, actress, and hottest woman of the 21st Century joins photographer Terry Richardson for a sexy photo shoot. She also sits down with writer Amy Wallace, allowing her into the world of the Beyoncé brand, which she has worked so tirelessly to build. From Pepsi endorsements to HBO documentaries to a performance at the upcoming Super Bowl, Beyonce's influence has become inescapable. GQ learns how Queen Bey has come to build her empire, how she works to maintain it, and what else she has in store.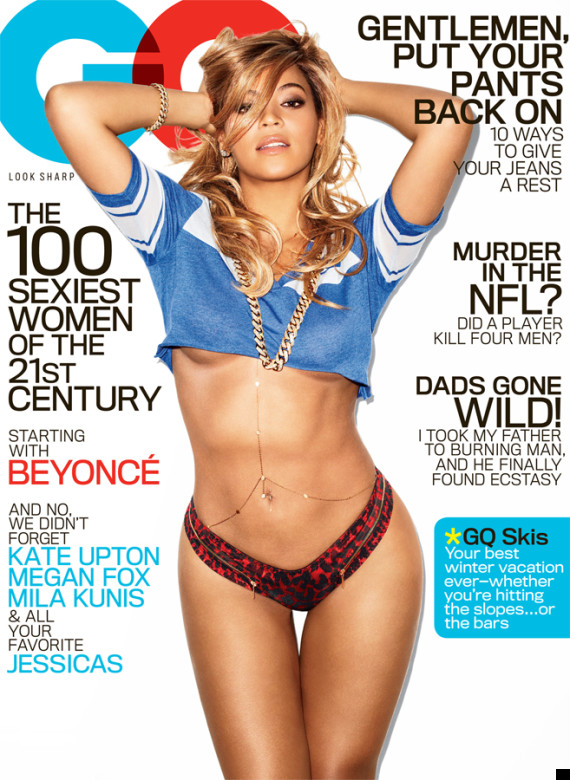 10/01/2013 14:17 GMT
Protest March In Srinagar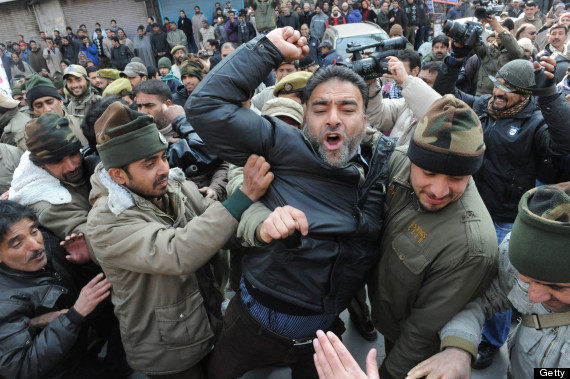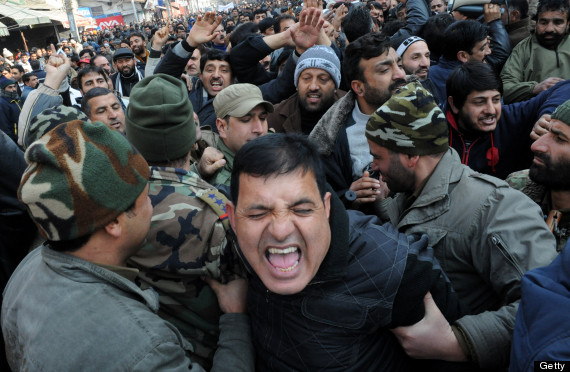 Indian police detain Kashmiri state government employees during a protest march in Srinagar on January 10, 2013. Dozens of government employees were arrested as they tried to stage a protest march in Srinagar. Local government employees began a three-day strike January 8 to build pressure on the region's government to take decision on their pending demands which include improvements on contractors wages and retirement benefits.
10/01/2013 14:13 GMT
Winter Wonderland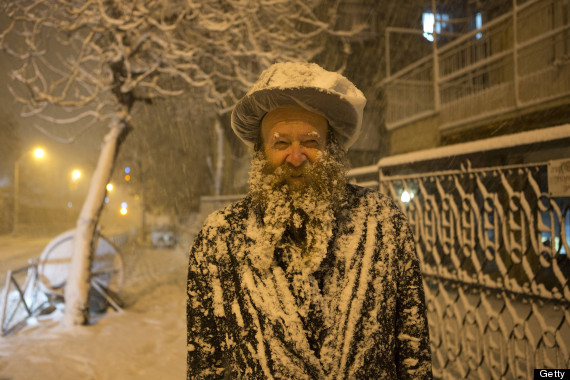 An Ultra-Orthodox Jewish man covered with snow walks in Jerusalem on January 10, 2013. Jerusalem was transformed into a winter wonderland after heavy overnight snowfall turned the Holy City and much of the region white, bringing hordes of excited children onto the streets.
10/01/2013 14:07 GMT
Oscar Nominations 2013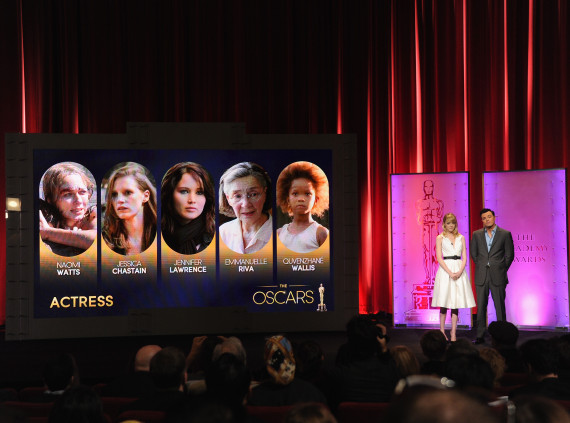 Emma Stone and Seth MacFarlane announce the nominees for Best Actress at the 85th Academy Awards Nominations Announcement at the AMPAS Samuel Goldwyn Theater on January 10, 2013 in Beverly Hills, California.
Quvenzhané Wallis who became the youngest actress to be nominated for an Oscar
10/01/2013 14:04 GMT
To Infinity And Beyond Space Pioneer Buzz Aldrin announces AXE to Send 22 Guys to Space with New Apollo Campaign at American Museum of Natural History in New York City
SUBSCRIBE TO & FOLLOW UK DAILY BRIEF