We would love to hear your thoughts on the stories of the day - leave a comment at the bottom of the blog.
11/01/2013 22:06 GMT
You Have Been Evicted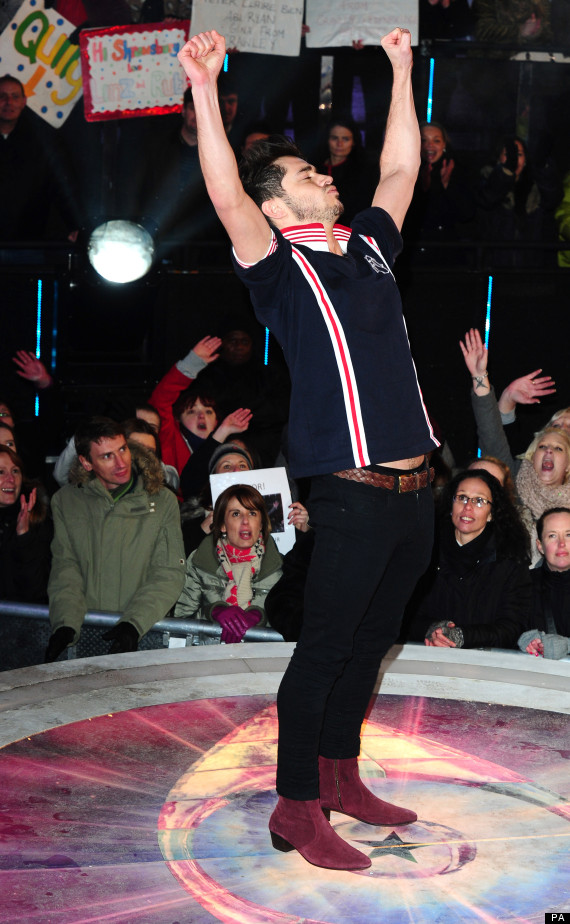 Sam Robertson is evicted from the Celebrity Big Brother House, at Elstree Studios, Borehamwood.
11/01/2013 20:59 GMT
Clavie Parade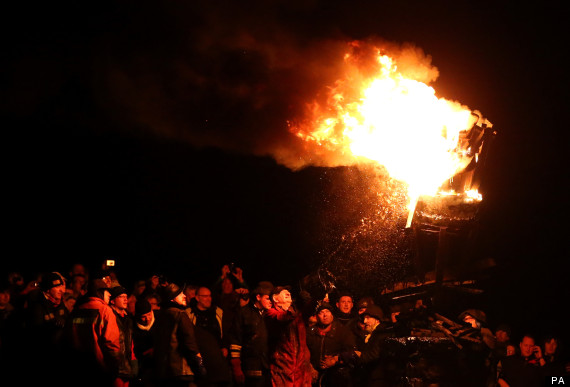 A member of the Clavie Crew holds a piece of the burning Clavie as the Clavie King and his Clavie crew parade the Clavie through the streets of Burghead, Moray.The Clavie, which is a half-cask is filled with wood shavings and tar, is set alight then elected Clavie King and his crew parade the burning barrel through the streets before it becomes a fire beacon on nearby Doorie Hill. Getting of a piece of the clavie is said to bring good luck for the coming year. The event dates back to at least the 1700s.
11/01/2013 15:28 GMT
It Could Happen, Please Drink Responsibly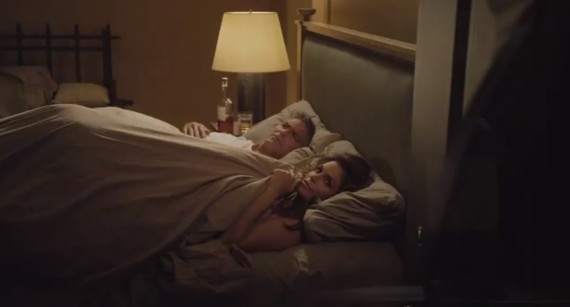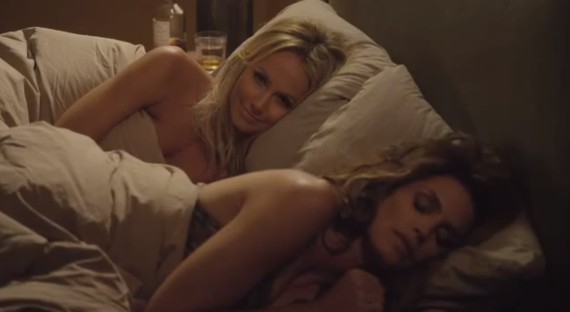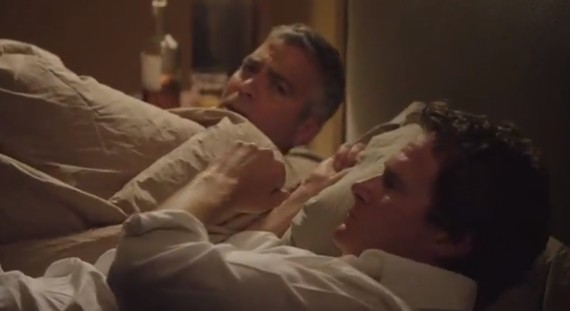 George Clooney ends up in bed with Cindy Crawford in this hilarious short film by Casamigos Tequila which was written and produced by George Clooney. Clooney also ends up in bed with Cindy Crawford's husband, and in another Crawford ends up between the sheets with George Clooney's latest girlfriend Stacy Keibler
11/01/2013 14:16 GMT
King Of The Throne Former Italian premier and People of Freedom party leader Silvio Berlusconi attends the Italian State Television TV talk show "Telecamere" (TV Cameras) in Rome,. Berlusconi, a 76-year-old media mogul-turned politician, has a real estate and media empire that Forbes estimates is worth $5.9 billion — enough to rank Berlusconi and his family 169th on the magazine's list of the world's billionaires. Polls for February general elections currently give the lead to the center-left Democratic Party, with Berlusconi's People of Freedom party and the civic movement of Premier Mario Monti vying for second and third place.
11/01/2013 12:57 GMT
Czech Republic's Next President? Presidential candidates Vladimir Franz, center, Milos Zeman, right, and Premysl Sobotka, left, talk prior their television debate in Prague, Czech Republic, Thursday, Jan. 10, 2013. The Czech Republic holds the first round of the Presidential election on Jan. 11-12th, 2013.
11/01/2013 12:50 GMT
Gaining Weight Again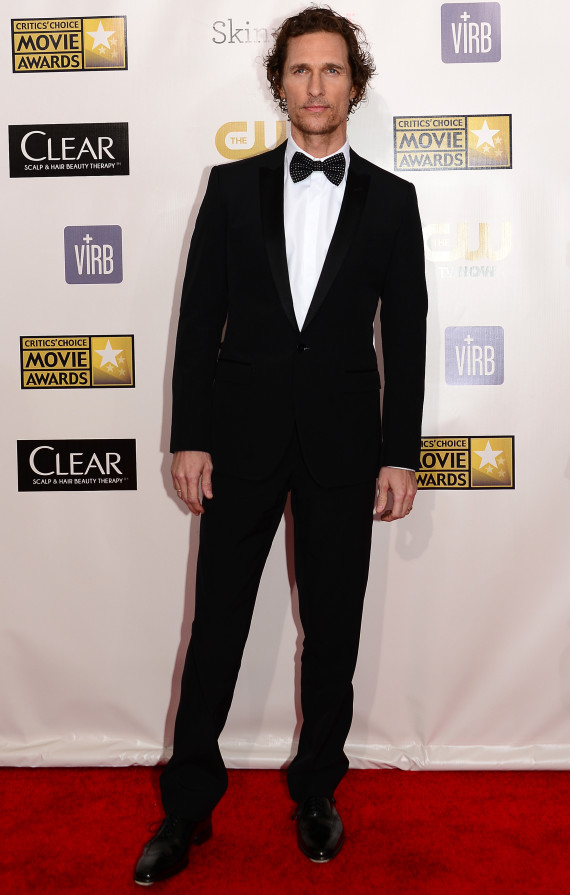 Actor Matthew McConaughey (above) attends the 18th Annual Critics' Choice Movie Awards held at Barker Hangar on January 10, 2013 in Santa Monica, California and pictured below on the set of 'The Dallas Buyers Club' in New Orleans in November.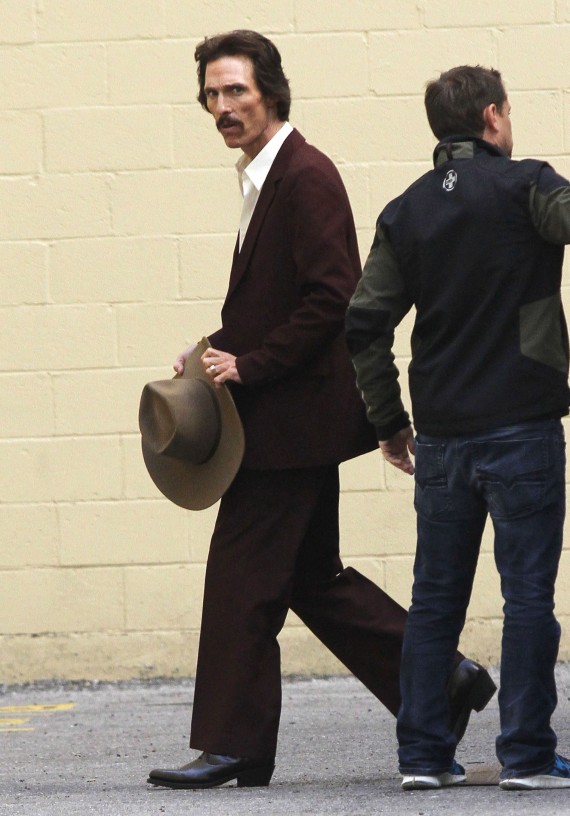 Matthew McConaughey at the 18th Annual Critics' Choice Movie Awards
11/01/2013 12:35 GMT
Gwyneth's Holiday Heaven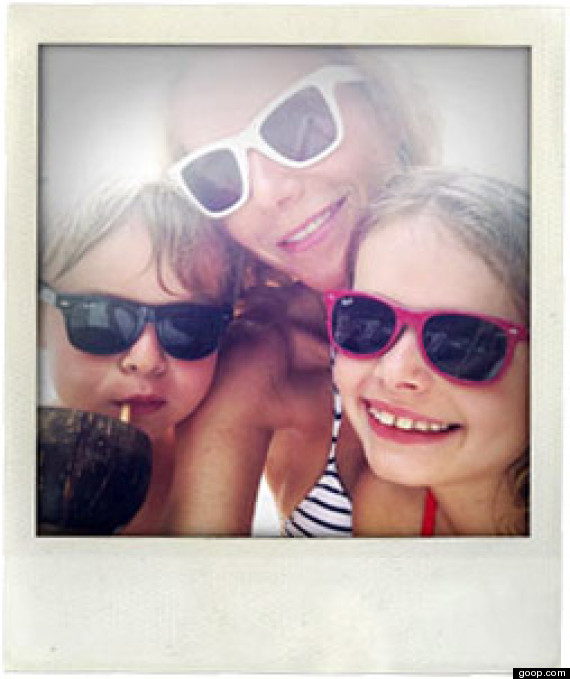 Gwyneth Paltrow posed with her children Moses and Apple while on holiday in St Lucia, posting the picture on her website goop.com.
11/01/2013 12:03 GMT
Sky High Cyclone Hits Australia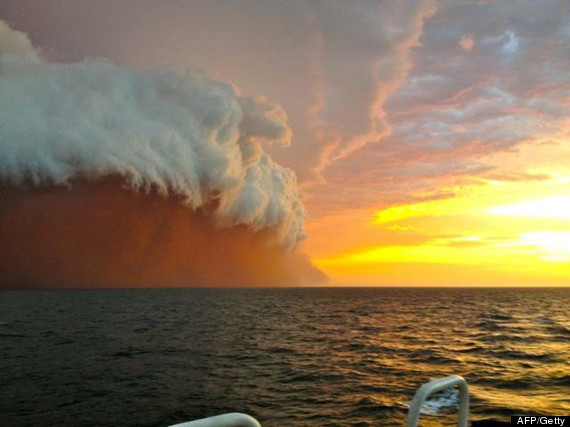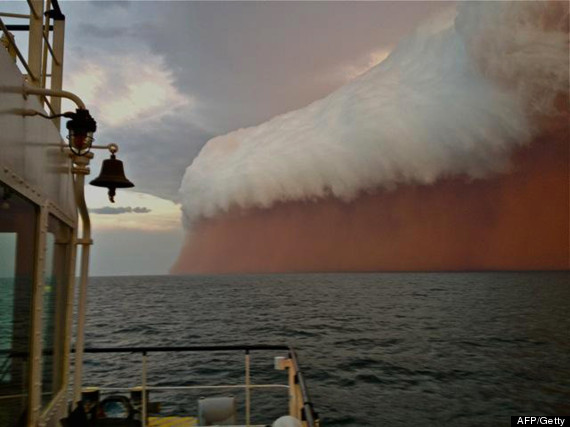 Perth Weather Live shows a towering red dust storm over the ocean ahead of the cyclone approaching Onslow on the West Australian coast. Tug boat worker Brett Martin, who captured the fearsome pictures 25 nautical miles from the town of Onslow, reported conditions were glassy and flat before the storm hit late on January 9. But when the wild weather arrived, the swell lifted to two metres, winds increased to 40 knots and visibility was reduced to 100 metres
11/01/2013 11:59 GMT
Swallowed Whole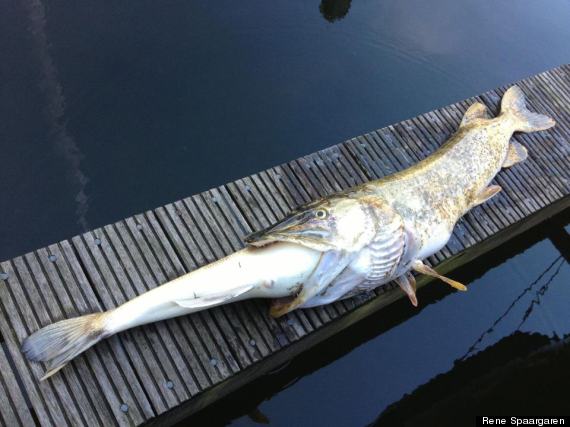 This metre long hungry pike was found with a Zander in it's mouth by Rene Spaargaren in The Netherlands, Unfortunately the Pike took on a bit more than he could chew as it struggled to release the Zander due to its backward facing teeth
11/01/2013 11:17 GMT
First Snowfall Of The Year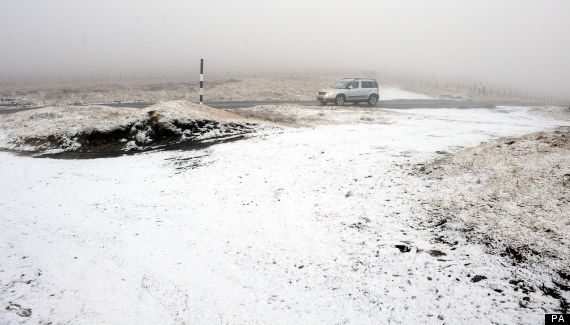 A light covering of snow on the Northumberland border today with much heavier snow forecast over the weekend.
SUBSCRIBE TO & FOLLOW UK DAILY BRIEF