The number of international students applying to UK universities has fallen for the first time in 16 years, renewing concern over the government's immigration policy - but do we need to panic just yet?
The research published on Wednesday by the Higher Education Statistics Agency (HESA) showed the number of overseas students applying for courses in the UK has fallen by 1%. The news, of course, resulted in headlines about the UK driving away foreign students.
However, the number of international students applying to courses fell by a mere 1% and that applies to postgraduate courses only. When you consider the number of UK students applying for postgraduate degrees fell by 8%, as revealed on Thursday, the minute decline in foreign students doesn't seem so unusual.
And, as Daniel Stevens, the National Union of Students' international officer admits, in the context of these figures, it's not so surprising. There has also been plenty of warnings from higher education experts over falling foreign student numbers but as yet, there is very little, if any, factual evidence to support their concern.
This is not enough to put Stevens' mind at rest though. As he told The Huffington Post UK, the real concern is when the decline is compared to international trends.
"Across Australia, the US and other countries, the number of international students is increasing by huge percentages whereas in the UK it is pretty much flatlining and/or declining," he says. "If you look at the demand for international education it's growing at such a rapid pace but obviously the UK is not growing at the same pace as its competitors."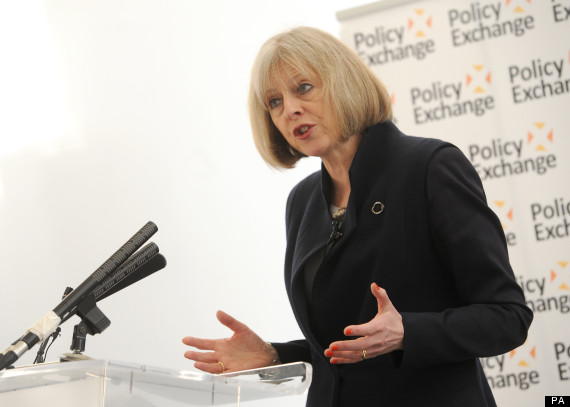 Theresa May recently announced new measures to further crack down on international students coming to the UK
And Stevens wastes no time in identifying the reason for the UK lagging behind. "The UK has a government which is hell bent on reducing the number of international students coming to the county by including them in migration targets.
"Other countries have government policies which encourage foreign students to come to the country to study.
"Universities are doing everything they can but their policies conflict with the government's. They are really giving an arm and leg trying to compensate for the Home Office's immigration rules."
"I don't think you have any other country where you have such a vocal minister and catchphrases such as 'brightest and best and bogus students'. Both of those things have massive negative effect on students when they are considering applying to the UK to study.
"What happens with immigration policy, or indeed any change in policy, there's a time lag effect. Imagine a new cohort of international students come to the UK. They experience what the policies are, they experience the impact of these policies for themselves. They then tell their friends through word of mouth what their experience was. Then over a number of years you'll see a rapid decline.
"We've seen a 1% decline this year but I think in the next couple of years, after the shift in government policy and rhetoric, you'll see a larger decline."
Andy Burrows, editor of ForeignStudents.com, agrees. The facts are almost irrelevant, it is the perception of the UK which is doing the damage, according to Burrows.
"A lot of students and prospective students we've spoken to have said that previously visas have never been a problem in their eyes whereas now a lot of them are under the impression that even if they're accepted onto a good university course it's still going to be very hard to gain a visa. The perception has definitely changed about how easy it is to get student visas.
"Take the Indian Times, for example. Their headlines are all about 'bogus students'. The impression they're giving is that the UK is making it harder and harder to come over to study. Whether that's true or not, that's the impression and so students have been put off from coming.
"Although the visa changes have been exaggerated, it's the view now that it's so much harder to get into the UK to study, rather than necessarily the reality, which is doing the damage.
As Burrows adds, the home secretary is not ignorant of the far-reaching effects her new tough stance on international students has had.
"The government is starting to realise this now, he says.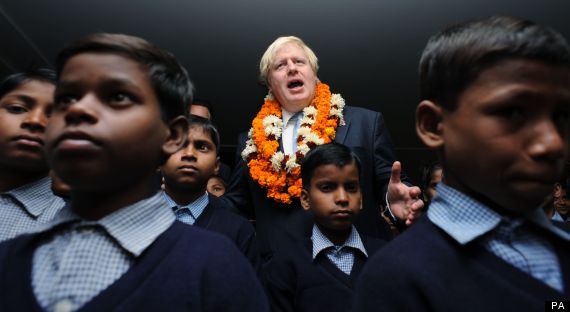 London mayor Boris Johnson meets students and pupils during a visit to Amity University in Uttar Pradesh near Delhi
Stevens, however, is optimistic it's not too late to save the future of higher education: "The UK is a brilliant place to study and what we have to offer is fantastic.
"If the government changes its tone and realises the importance of international students and HE then it can formulate a set of policies which I think will once again make the UK one of the best, if not the best, places for students to study."
SUBSCRIBE AND FOLLOW
Get top stories and blog posts emailed to me each day. Newsletters may offer personalized content or advertisements.
Learn more