For those who endured the snowy commute to their heated work places on Monday, spare a thought for our animal friends who made it through the day without even a hot water bottle to warm their furry paws or chattering hooves.
The animals at Whipsnade Zoo, Bedfordshire, have stoically posed for heart-warming pictures in the snow.
If you go down to the snow-covered Zoo today you'll see a grumpy bear, a shivering Kangaroo, an Onager looking like a downtrodden Eeyore, and a waddle of penguins who appear perfectly at home in their wintry surroundings.
Take a look at the animals of ZSL Whipsnade Zoo enjoying the latest flurry of snow: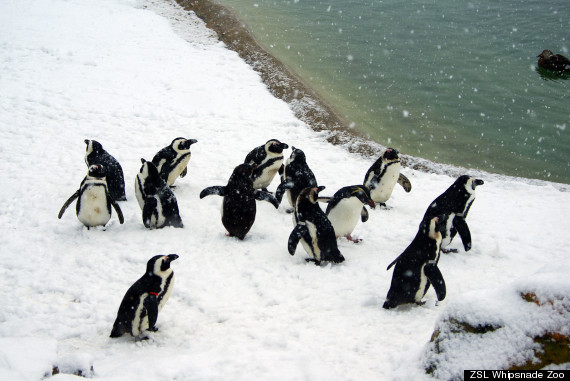 Penguins at ZSL Whipsnade Zoo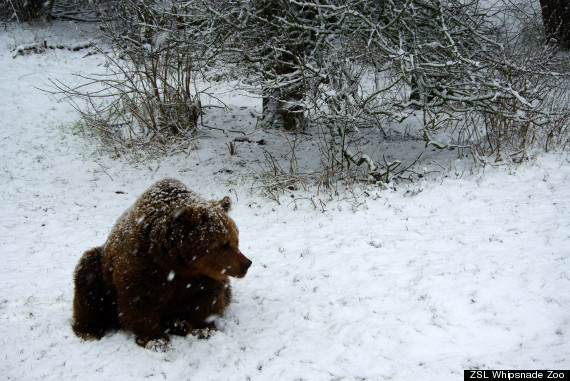 A brown bear at ZSL Whipsnade Zoo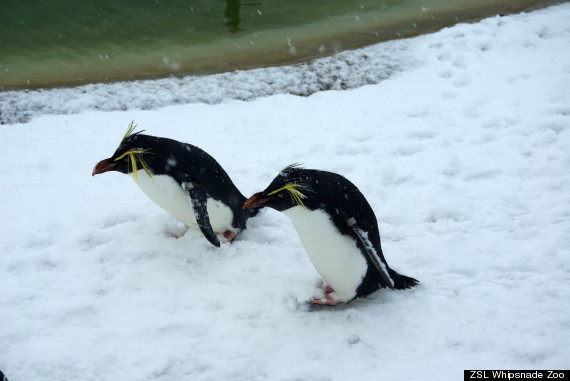 Penguins at ZSL Whipsnade Zoo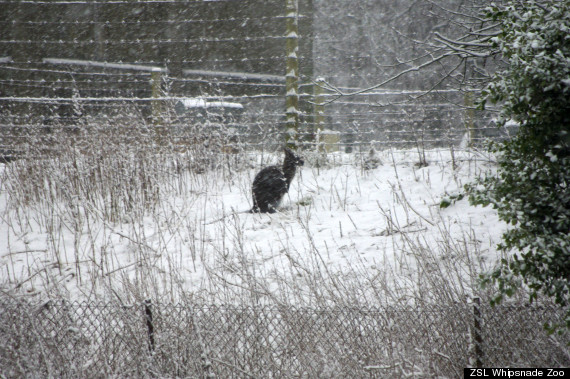 A kangaroo at ZSL Whipsnade Zoo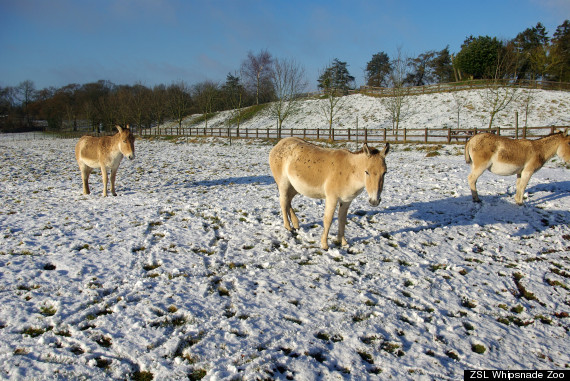 Onagers at ZSL Whipsnade Zoo
ZSL Whipsnade Zoo's Animals Brave The Snow
SUBSCRIBE AND FOLLOW
Get top stories and blog posts emailed to me each day. Newsletters may offer personalized content or advertisements.
Learn more