The Huffington Post pictures of the day brings you the very best images from around the world chosen by our own photo editors, Elliot Wagland, Matthew Tucker and Tahira Mirza.
We would love to hear your thoughts on the stories of the day - leave a comment at the bottom of the blog.
Follow The Huffington Post picture desk on twitter.
16/01/2013 16:45 GMT
Boris Speak About Helicopter Tragedy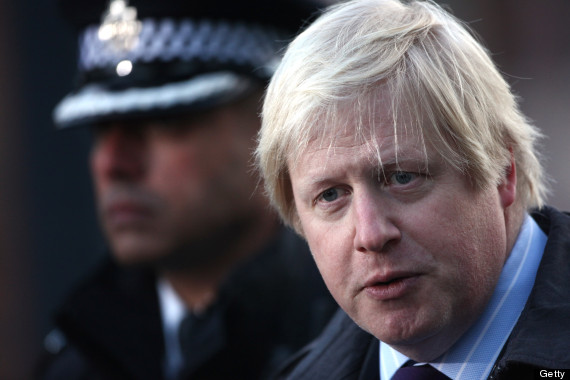 London Mayor Boris Johnson speaks to the media after a helicopter reportedly collided with a crane attached to St Georges Wharf Tower in Vauxhall, on January 16, 2013 in London, England. According to reports, the helicopter hit the crane before plunging into the road below during the morning rush hour. Two people died and nine casualties have been confirmed with one in a critical condition.
16/01/2013 16:03 GMT
Britain's Got Talent Is Back!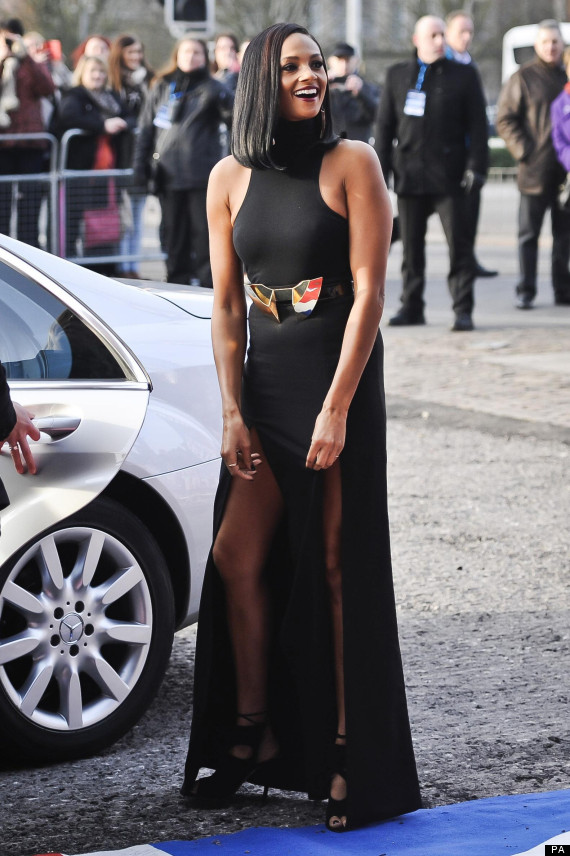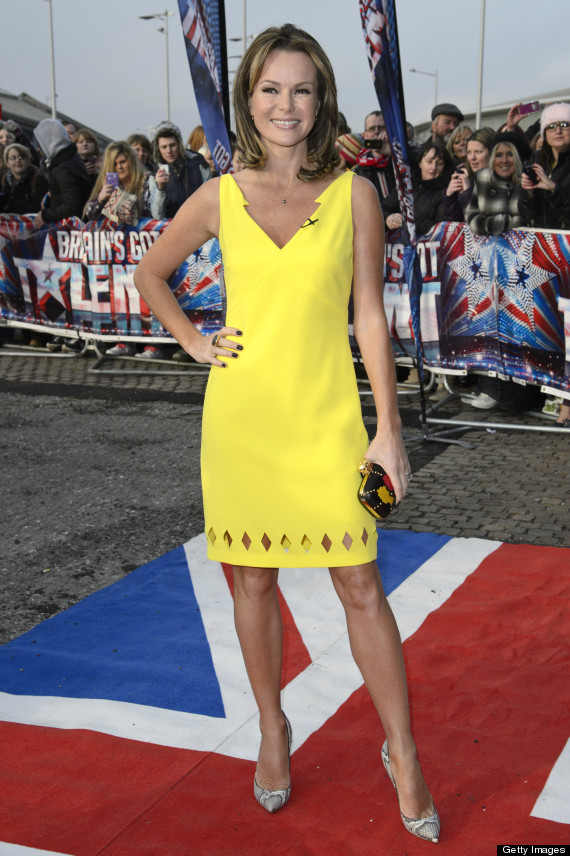 Amanda Holden and Alesha Dixon arrive for the 1st day of judges auditions for 'Britain's Got Talent' at Millenium Centre on January 16, 2013 in Cardiff, Wales.
16/01/2013 16:02 GMT
Boeing 787 Dreamliner Grounded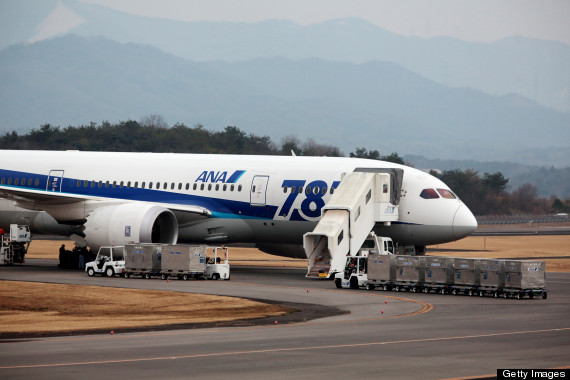 A Boeing 787 Dreamliner aircraft operated by All Nippon Airways Co. (ANA) stands on the tarmac after making an emergency landing at Takamatsu airport in Takamatsu, Kagawa Prefecture, Japan. ANA and Japan Airlines Co. (JAL), the world's largest users of Boeing Co. 787 jets, grounded their entire fleet of Dreamliners for today in the biggest blow yet to the troubled passenger jet's image.
16/01/2013 15:23 GMT
Shaira Bares Her Bump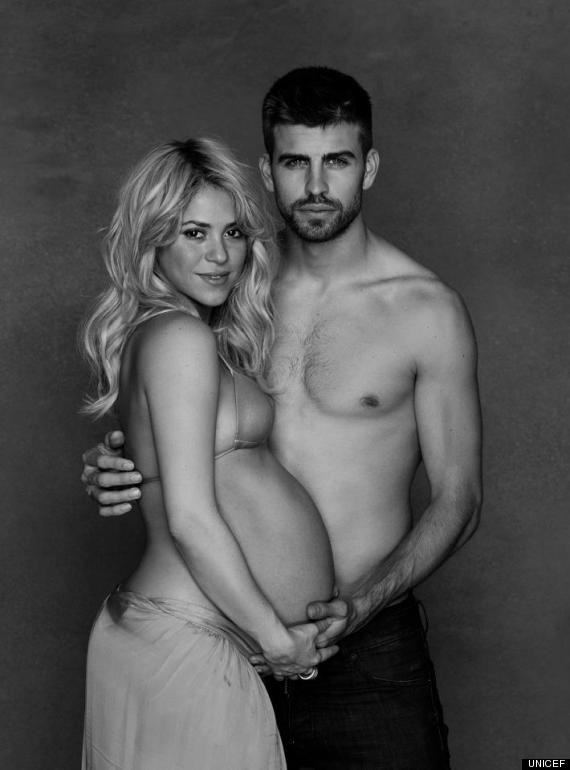 The countdown begins! And we'd like to invite you to participate in our world baby shower joining efforts with UNICEF
16/01/2013 15:22 GMT
Get The Balaclava Look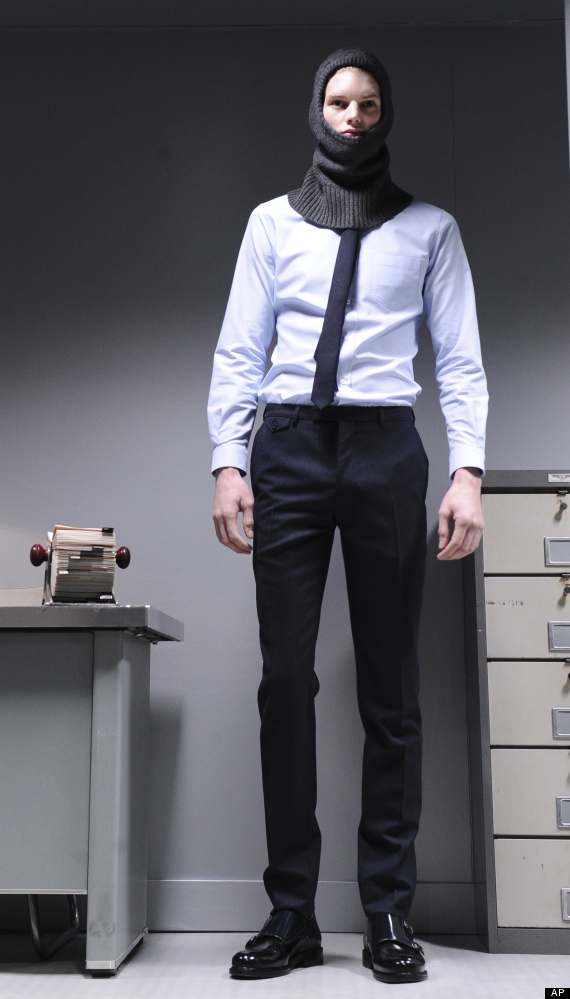 A model wears a creation by French fashion designer Guillaume Henry for Carven's fall-winter 2013/2014 men's fashion collection, presented in Paris
16/01/2013 14:54 GMT
One Man, Jack Frost & His Dog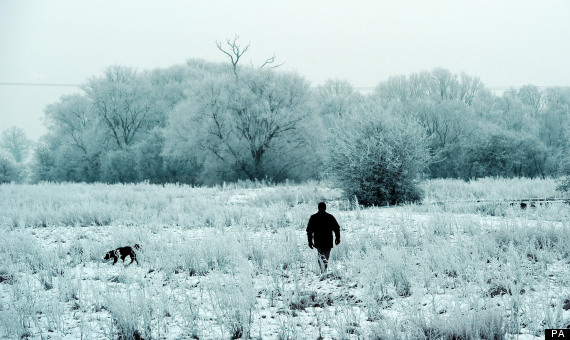 A man walks a dog in snow near Leeds. A cold snap will grip the country - a bitter prelude to a weather system that will leave the UK covered in up to four inches of snow by the weekend. Thermometers are set to plummet, with many parts of the country struggling to see temperatures rise above freezing. Motorists will have to be wary as freezing fog that has formed overnight across the Midlands, East Anglia and central and southern England could make road conditions hazardous.
16/01/2013 14:07 GMT
England Managers Past And Present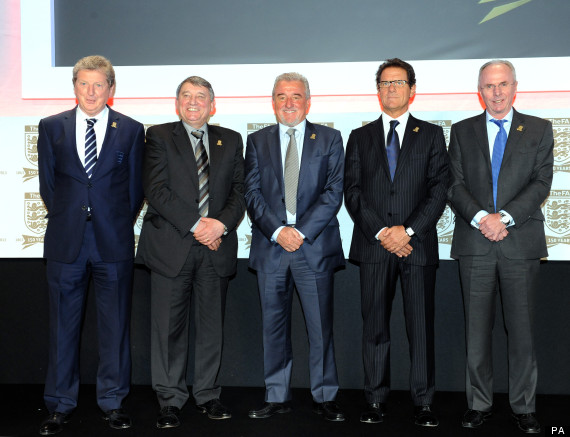 England managers past and present (left to right) Roy Hodsgon, Graham Taylor, Terry Venables Fabio Capello and Sven Goran Eriksson during the FA Anniversary Celebrations Launch at the Grand Connaught Rooms, London.
16/01/2013 12:54 GMT
Britain's No1 Britain's Heather Watson celebrates after winning her second round match over Ksenia Pervak of Kazakstan at the Australian Open tennis championship in Melbourne, Australia, Wednesday, Jan. 16, 2013.
16/01/2013 12:16 GMT
And She's Off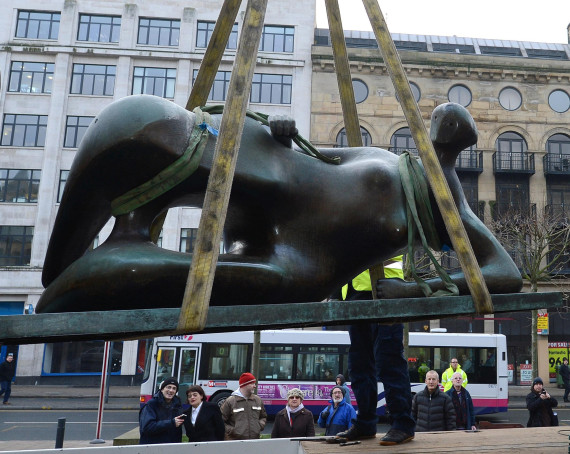 The Henry Moore sculpture Reclining Woman: Elbow is moved from outside Leeds Art Gallery before it is shipped to Rijksmuseum in Amsterdam for an exhibition.
16/01/2013 12:00 GMT
Room For One More?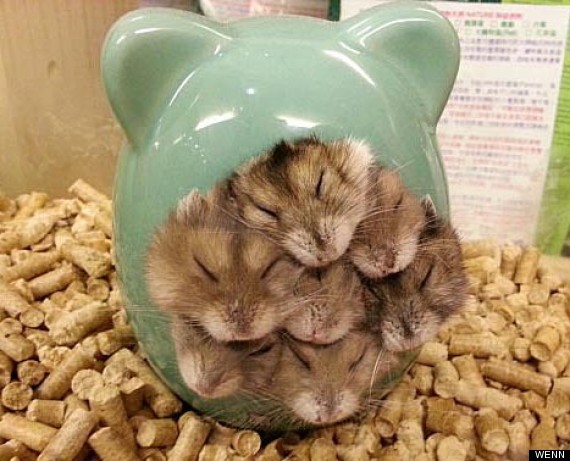 Whilst visiting Taiwan, tourist Damian Wampler borrowed his niece's phone to take a picture of these cuddling hamsters in a pet store - well they do say hamsters like small dark places!
Do you have any pictures of pets escaping the winter weather with cosy sleeping spots? We'd love to publish with a credit to you - send to ukpicturedesk@huffingtonpost.com
SUBSCRIBE TO & FOLLOW UK DAILY BRIEF