The Huffington Post pictures of the day brings you the very best images from around the world chosen by our own photo editors, Elliot Wagland, Matthew Tucker and Tahira Mirza.
We would love to hear your thoughts on the stories of the day - leave a comment at the bottom of the blog.
Follow The Huffington Post picture desk on twitter.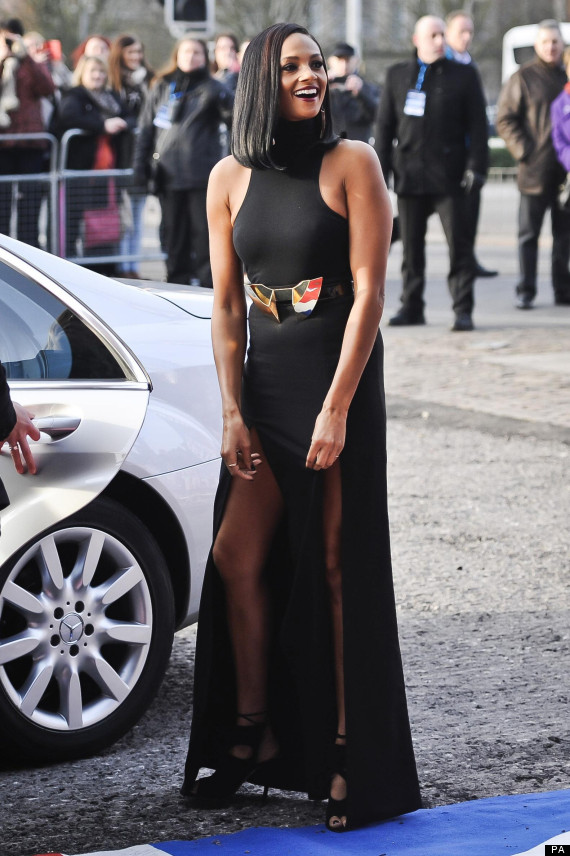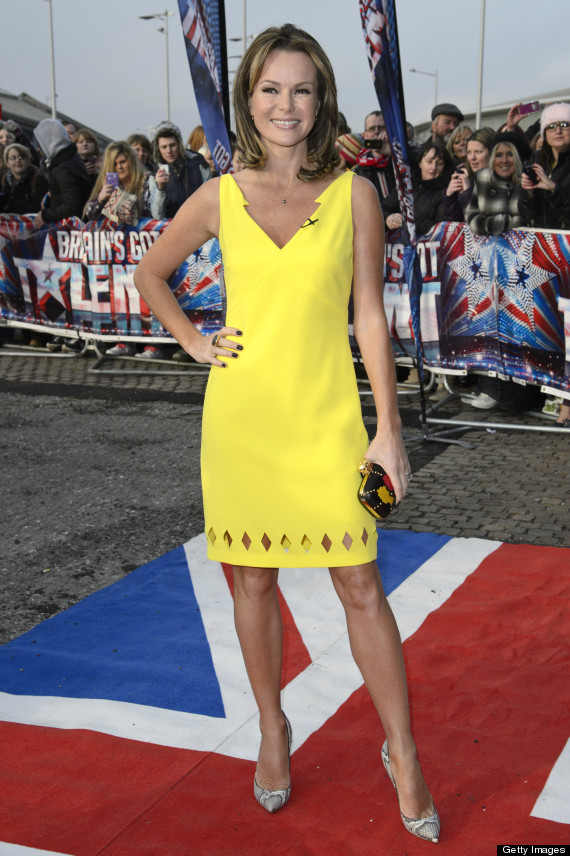 Amanda Holden and Alesha Dixon arrive for the 1st day of judges auditions for 'Britain's Got Talent' at Millenium Centre on January 16, 2013 in Cardiff, Wales.
Loading Slideshow
Britain's Got Talent

Simon Cowell gets out of a Rolls Royce as he arrives at the Welsh auditions for the ITV programme Britain's Got Talent at the Millenniumm Centre, Cardiff.

Britain's Got Talent

David Walliams arrives at the Welsh auditions for the ITV programme Britain's Got Talent at the Millenniumm Centre, Cardiff.

Britain's Got Talent

Simon Cowell arrives at the Welsh auditions for the ITV programme Britain's Got Talent at the Millenniumm Centre, Cardiff.

Britain's Got Talent

Alesha Dixon arrives at the Welsh auditions for the ITV programme Britain's Got Talent at the Millenniumm Centre, Cardiff.

Britain's Got Talent

Amanda Holden arrives at the Welsh auditions for the ITV programme Britain's Got Talent at the Millenniumm Centre, Cardiff.

Britain's Got Talent

Amanda Holden arrives at the Welsh auditions for the ITV programme Britain's Got Talent at the Millenniumm Centre, Cardiff.

Britain's Got Talent

Amanda Holden arrives at the Welsh auditions for the ITV programme Britain's Got Talent at the Millenniumm Centre, Cardiff.

Britain's Got Talent

Simon Cowell arrives at the Welsh auditions for the ITV programme Britain's Got Talent at the Millenniumm Centre, Cardiff.

Britain's Got Talent

Amanda Holden arrives at the Welsh auditions for the ITV programme Britain's Got Talent at the Millenniumm Centre, Cardiff.

Britain's Got Talent: 1st Day Of Judges Auditions - Red Carpet Arrivals

CARDIFF, WALES - JANUARY 16: Amanda Holden arrives for the 1st day of judges auditions for 'Britain's Got Talent' at Millenium Centre on January 16, 2013 in Cardiff, Wales. (Photo by Ben Pruchnie/Getty Images)

Britain's Got Talent: 1st Day Of Judges Auditions - Red Carpet Arrivals

CARDIFF, WALES - JANUARY 16: Alesha Dixon arrives for the 1st day of judges auditions for 'Britain's Got Talent' at Millenium Centre on January 16, 2013 in Cardiff, Wales. (Photo by Ben Pruchnie/Getty Images)

Britain's Got Talent: 1st Day Of Judges Auditions - Red Carpet Arrivals

CARDIFF, WALES - JANUARY 16: Amanda Holden arrives for the 1st day of judges auditions for 'Britain's Got Talent' at Millenium Centre on January 16, 2013 in Cardiff, Wales. (Photo by Ben Pruchnie/Getty Images)

Britain's Got Talent

David Walliams poses with fans for photographs as he arrives at the Welsh auditions for the ITV programme Britain's Got Talent at the Millenniumm Centre, Cardiff.

Britain's Got Talent

Alesha Dixon arrives at the Welsh auditions for the ITV programme Britain's Got Talent at the Millenniumm Centre, Cardiff.

Britain's Got Talent

David Walliams arrives at the Welsh auditions for the ITV programme Britain's Got Talent at the Millenniumm Centre, Cardiff.

Britain's Got Talent

Anthony McPartlin (left) and Declan Donnelly arrive at the Welsh auditions for the ITV programme Britain's Got Talent at the Millenniumm Centre, Cardiff.

Britain's Got Talent

Stephen Mulhern arrives at the Welsh auditions for the ITV programme Britain's Got Talent at the Millenniumm Centre, Cardiff.

Britain's Got Talent

Anthony McPartlin (left) and Declan Donnelly arrive at the Welsh auditions for the ITV programme Britain's Got Talent at the Millenniumm Centre, Cardiff.

Britain's Got Talent

Anthony McPartlin signs autographs as he arrives at the Welsh auditions for the ITV programme Britain's Got Talent at the Millenniumm Centre, Cardiff.

Britain's Got Talent: 1st Day Of Judges Auditions - Red Carpet Arrivals

CARDIFF, WALES - JANUARY 16: Amanda Holden arrives for the 1st day of judges auditions for 'Britain's Got Talent' at Millenium Centre on January 16, 2013 in Cardiff, Wales. (Photo by Ben Pruchnie/Getty Images)

Britain's Got Talent: 1st Day Of Judges Auditions - Red Carpet Arrivals

CARDIFF, WALES - JANUARY 16: Simon Cowell arrives for the 1st day of judges auditions for 'Britain's Got Talent' at Millenium Centre on January 16, 2013 in Cardiff, Wales. (Photo by Ben Pruchnie/Getty Images)

Britain's Got Talent: 1st Day Of Judges Auditions - Red Carpet Arrivals

CARDIFF, WALES - JANUARY 16: Alesha Dixon arrives for the 1st day of judges auditions for 'Britain's Got Talent' at Millenium Centre on January 16, 2013 in Cardiff, Wales. (Photo by Ben Pruchnie/Getty Images)

Britain's Got Talent: 1st Day Of Judges Auditions - Red Carpet Arrivals

CARDIFF, WALES - JANUARY 16: David Walliams arrives for the 1st day of judges auditions for 'Britain's Got Talent' at Millenium Centre on January 16, 2013 in Cardiff, Wales. (Photo by Ben Pruchnie/Getty Images)

Britain's Got Talent: 1st Day Of Judges Auditions - Red Carpet Arrivals

CARDIFF, WALES - JANUARY 16: Alesha Dixon arrives for the 1st day of judges auditions for 'Britain's Got Talent' at Millenium Centre on January 16, 2013 in Cardiff, Wales. (Photo by Ben Pruchnie/Getty Images)

Britain's Got Talent: 1st Day Of Judges Auditions - Red Carpet Arrivals

CARDIFF, WALES - JANUARY 16: Amanda Holden arrives for the 1st day of judges auditions for 'Britain's Got Talent' at Millenium Centre on January 16, 2013 in Cardiff, Wales. (Photo by Ben Pruchnie/Getty Images)

Britain's Got Talent: 1st Day Of Judges Auditions - Red Carpet Arrivals

CARDIFF, WALES - JANUARY 16: Simon Cowell arrives for the 1st day of judges auditions for 'Britain's Got Talent' at Millenium Centre on January 16, 2013 in Cardiff, Wales. (Photo by Ben Pruchnie/Getty Images)

Britain's Got Talent: 1st Day Of Judges Auditions - Red Carpet Arrivals

CARDIFF, WALES - JANUARY 16: David Walliams arrives for the 1st day of judges auditions for 'Britain's Got Talent' at Millenium Centre on January 16, 2013 in Cardiff, Wales. (Photo by Ben Pruchnie/Getty Images)

Britain's Got Talent: 1st Day Of Judges Auditions - Red Carpet Arrivals

CARDIFF, WALES - JANUARY 16: David Walliams arrives for the 1st day of judges auditions for 'Britain's Got Talent' at Millenium Centre on January 16, 2013 in Cardiff, Wales. (Photo by Ben Pruchnie/Getty Images)

Britain's Got Talent: 1st Day Of Judges Auditions - Red Carpet Arrivals

CARDIFF, WALES - JANUARY 16: David Walliams arrives for the 1st day of judges auditions for 'Britain's Got Talent' at Millenium Centre on January 16, 2013 in Cardiff, Wales. (Photo by Ben Pruchnie/Getty Images)

Britain's Got Talent: 1st Day Of Judges Auditions - Red Carpet Arrivals

CARDIFF, WALES - JANUARY 16: David Walliams arrives for the 1st day of judges auditions for 'Britain's Got Talent' at Millenium Centre on January 16, 2013 in Cardiff, Wales. (Photo by Ben Pruchnie/Getty Images)

Britain's Got Talent: 1st Day Of Judges Auditions - Red Carpet Arrivals

CARDIFF, WALES - JANUARY 16: Declan Donnelly arrives for the 1st day of judges auditions for 'Britain's Got Talent' at Millenium Centre on January 16, 2013 in Cardiff, Wales. (Photo by Ben Pruchnie/Getty Images)

Britain's Got Talent: 1st Day Of Judges Auditions - Red Carpet Arrivals

CARDIFF, WALES - JANUARY 16: Amanda Holden arrives for the 1st day of judges auditions for 'Britain's Got Talent' at Millenium Centre on January 16, 2013 in Cardiff, Wales. (Photo by Ben Pruchnie/Getty Images)

Britain's Got Talent: 1st Day Of Judges Auditions - Red Carpet Arrivals

CARDIFF, WALES - JANUARY 16: David Walliams arrives for the 1st day of judges auditions for 'Britain's Got Talent' at Millenium Centre on January 16, 2013 in Cardiff, Wales. (Photo by Ben Pruchnie/Getty Images)

Britain's Got Talent: 1st Day Of Judges Auditions - Red Carpet Arrivals

CARDIFF, WALES - JANUARY 16: Simon Cowell arrives for the 1st day of judges auditions for 'Britain's Got Talent' at Millenium Centre on January 16, 2013 in Cardiff, Wales. (Photo by Ben Pruchnie/Getty Images)

Britain's Got Talent: 1st Day Of Judges Auditions - Red Carpet Arrivals

CARDIFF, WALES - JANUARY 16: David Walliams arrives for the 1st day of judges auditions for 'Britain's Got Talent' at Millenium Centre on January 16, 2013 in Cardiff, Wales. (Photo by Ben Pruchnie/Getty Images)

Britain's Got Talent: 1st Day Of Judges Auditions - Red Carpet Arrivals

CARDIFF, WALES - JANUARY 16: Simon Cowell arrives for the 1st day of judges auditions for 'Britain's Got Talent' at Millenium Centre on January 16, 2013 in Cardiff, Wales. (Photo by Ben Pruchnie/Getty Images)

Britain's Got Talent: 1st Day Of Judges Auditions - Red Carpet Arrivals

CARDIFF, WALES - JANUARY 16: Amanda Holden arrives for the 1st day of judges auditions for 'Britain's Got Talent' at Millenium Centre on January 16, 2013 in Cardiff, Wales. (Photo by Ben Pruchnie/Getty Images)

Britain's Got Talent: 1st Day Of Judges Auditions - Red Carpet Arrivals

CARDIFF, WALES - JANUARY 16: Amanda Holden arrives for the 1st day of judges auditions for 'Britain's Got Talent' at Millenium Centre on January 16, 2013 in Cardiff, Wales. (Photo by Ben Pruchnie/Getty Images)

Britain's Got Talent: 1st Day Of Judges Auditions - Red Carpet Arrivals

CARDIFF, WALES - JANUARY 16: Anthony McPartlin arrives for the 1st day of judges auditions for 'Britain's Got Talent' at Millenium Centre on January 16, 2013 in Cardiff, Wales. (Photo by Ben Pruchnie/Getty Images)

Britain's Got Talent: 1st Day Of Judges Auditions - Red Carpet Arrivals

CARDIFF, WALES - JANUARY 16: David Walliams arrives for the first day of judges auditions for 'Britain's Got Talent' at Millenium Centre on January 16, 2013 in Cardiff, Wales. (Photo by Ben Pruchnie/Getty Images)

Britain's Got Talent: 1st Day Of Judges Auditions - Red Carpet Arrivals

CARDIFF, WALES - JANUARY 16: A general view of the 1st day of the judges auditions for 'Britain's Got Talent' at Millenium Centre on January 16, 2013 in Cardiff, Wales. (Photo by Ben Pruchnie/Getty Images)

Britain's Got Talent: 1st Day Of Judges Auditions - Red Carpet Arrivals

CARDIFF, WALES - JANUARY 16: Alesha Dixon arrives for the 1st day of judges auditions for 'Britain's Got Talent' at Millenium Centre on January 16, 2013 in Cardiff, Wales. (Photo by Ben Pruchnie/Getty Images)

Britain's Got Talent: 1st Day Of Judges Auditions - Red Carpet Arrivals

CARDIFF, WALES - JANUARY 16: Declan Donnelly arrives for the 1st day of judges auditions for 'Britain's Got Talent' at Millenium Centre on January 16, 2013 in Cardiff, Wales. (Photo by Ben Pruchnie/Getty Images)

Britain's Got Talent: 1st Day Of Judges Auditions - Red Carpet Arrivals

CARDIFF, WALES - JANUARY 16: Alesha Dixon arrives for the 1st day of judges auditions for 'Britain's Got Talent' at Millenium Centre on January 16, 2013 in Cardiff, Wales. (Photo by Ben Pruchnie/Getty Images)

Britain's Got Talent: 1st Day Of Judges Auditions - Red Carpet Arrivals

CARDIFF, WALES - JANUARY 16: Alesha Dixon arrives for the 1st day of judges auditions for 'Britain's Got Talent' at Millenium Centre on January 16, 2013 in Cardiff, Wales. (Photo by Ben Pruchnie/Getty Images)

Britain's Got Talent: 1st Day Of Judges Auditions - Red Carpet Arrivals

CARDIFF, WALES - JANUARY 16: Alesha Dixon arrives for the 1st day of judges auditions for 'Britain's Got Talent' at Millenium Centre on January 16, 2013 in Cardiff, Wales. (Photo by Ben Pruchnie/Getty Images)