It's not just children and excitable adults who love the thrill of a dazzling white snowy landscape - animals all over the UK are enjoying a good romp through the white stuff.
Cheetah cubs, wolves, wolverine, mara, oryx, camels, meerkats and our faithful pet hounds have been photographed exploring their new surroundings following the latest fresh flurry.
Animals may not be able to build a snowman, but they know how to enjoy a freezing flurry - flick through our slideshow of animals in their winter wonderland: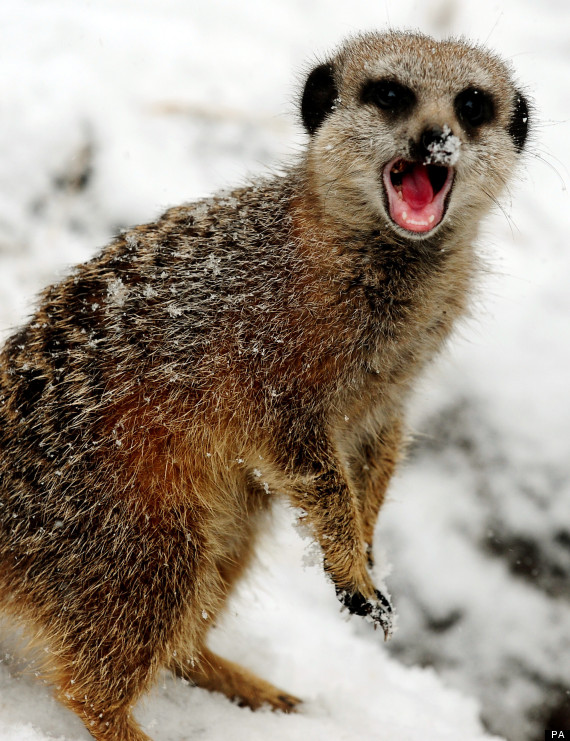 A meerkat in the snow at Twycross Zoo, Leicestershire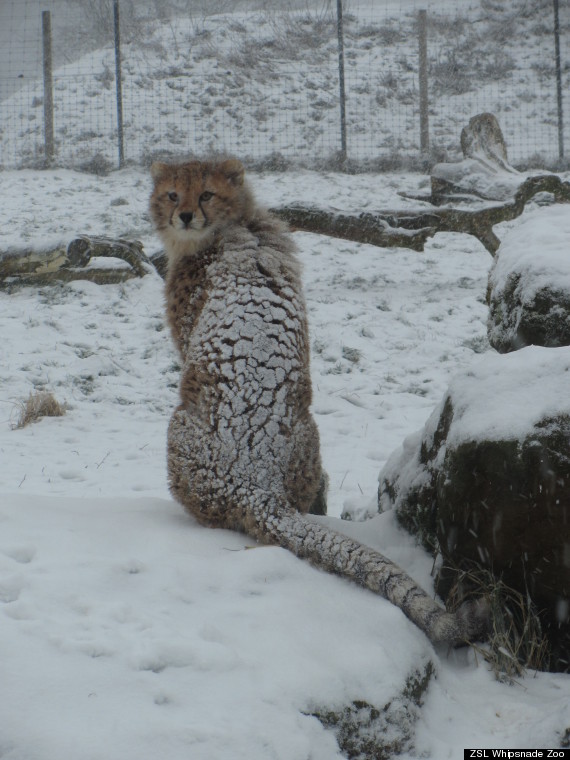 A cheetah cub's coat gets a snow covering at ZSL Whipsnade Zoo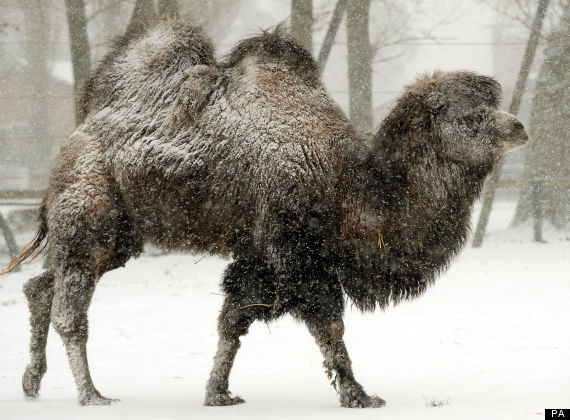 A bactrian camel in the snow at Twycross Zoo, Leicestershire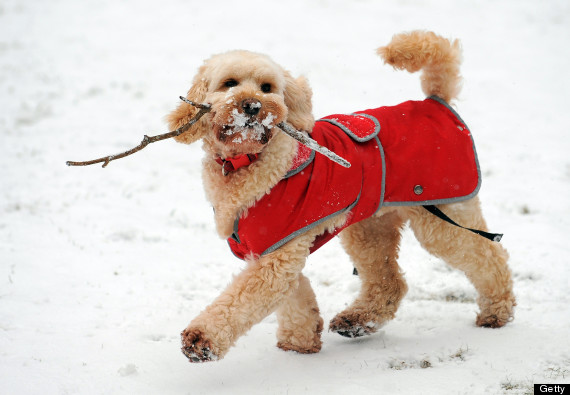 Tess the dog plays in snow in Bramhall Park in Stockport
Animals Romping In The Snow
SUBSCRIBE AND FOLLOW
Get top stories and blog posts emailed to me each day. Newsletters may offer personalized content or advertisements.
Learn more