The Huffington Post pictures of the day brings you the very best images from around the world chosen by our own photo editors, Elliot Wagland, Matthew Tucker and Tahira Mirza.
We would love to hear your thoughts on the stories of the day - leave a comment at the bottom of the blog.
Follow The Huffington Post picture desk on twitter.
22/01/2013 21:26 GMT
Shakira Is Admitted To The Hospital To Give Birth Shakira is admitted to the hospital to give birth to her first child with Gerard Pique in Barcelona, Spain
22/01/2013 16:11 GMT
Shetland Ponies Wear Cardigans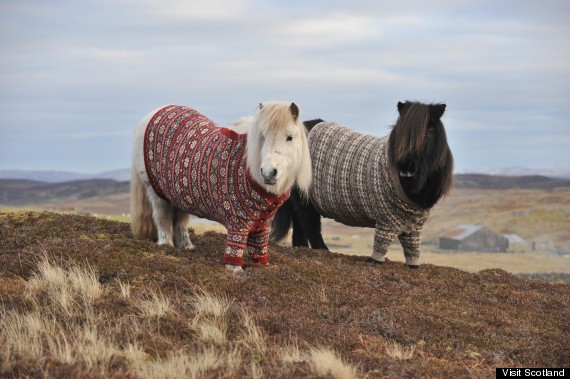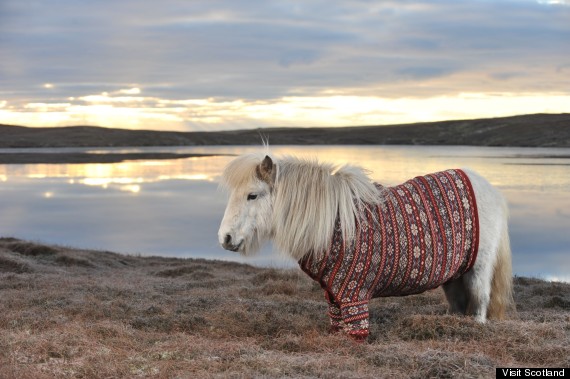 Shetland Ponies pose in their bespoke Fair Isle jumpers at the Thorndale Shetland Driving Centre, Scotland. They are looked after by Frances Taylor and Jo Tonkinson. Fivla, the white pony, is 17 years old and belongs to Frances' daughter. She is a calm and loving little pony and is very good friends with Vitamin (black pony), who is 18 years old.
22/01/2013 14:17 GMT
Snowy Scenes Across The UK Jasper the miniature schnauzer dog enjoys the snow in Bottesford, Nottinghamshire
22/01/2013 13:53 GMT
Going Up! It's not often that you see an entire escalator being hoisted up to the dizzying heights of a skyscraper, so if you've ever wondered how it happens take a look at these images taken recently by the ThyssenKrupp Elevator team. Using a rooftop crane members of the team hoisted an escalator to the 101st floor of the One World Trade Center. This is one of 11 escalators and 74 elevators being installed on the project which will include the fastest elevators in the western hemisphere.Technical specialist and ThyssenKrupp Elevator field engineer Scott Lahmers documented the entire process. Where: New York City, United States
22/01/2013 13:46 GMT
PETA & Lacey Banghard Call For Cat & Dog Birth Control Lacey Banghard attends a photocall for PETA to encourage pet owners to have their cats and dogs sterilised at Picadilly Circus on January 22, 2013 in London, England
22/01/2013 13:32 GMT
Son Of Brendan Rodgers Appears In Court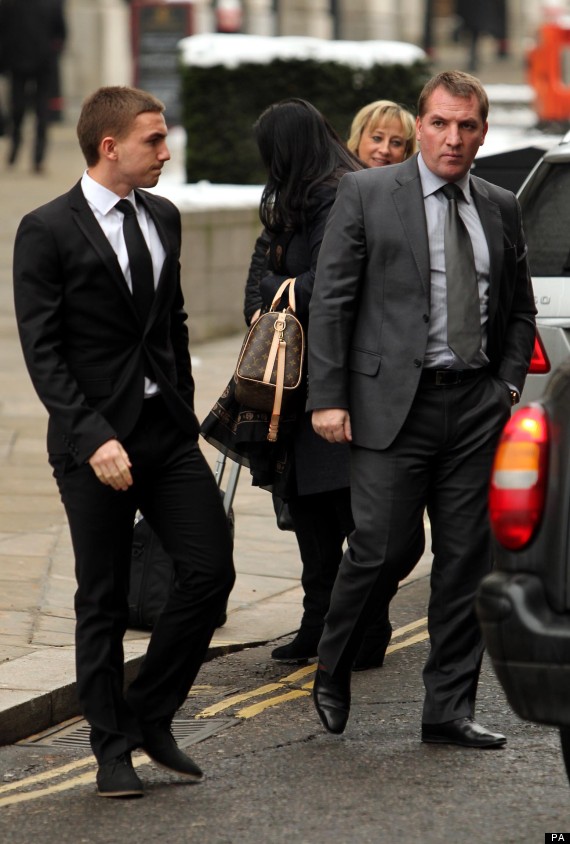 Anton Rodgers , with his father Brendan Rodgers arriving at the Old Bailey, London, who along with three other footballers is accused of sexual assault and voyeurism.
22/01/2013 13:03 GMT
Two People Reported Dead In House Fire In North Finchley A house fire has claimed the lives of two people this morning. The cause of the blaze which took two hours to get under control and involved six fire engines and 35 fire fighters is currently under investigation
22/01/2013 13:00 GMT
Cute Or Creepy?? This is in fact the Venezuelan Poodle Moth, as photographed by zoologist Dr. Arthur Anker. The moth was spotted in the Gran Sabana region of Venezuela's Canaima National Park. While it's hard to get a sense of scale from the picture, the moth is small at a mere 28-38 mm (a little more than an inch) and feeds on herbaceous plants. With over 11,000 species of moth in the Arctiidae family, classifying the furry moth has proven difficult. It has drawn comparisons to a muslin moth, but its exact classification remains unknown.
22/01/2013 12:09 GMT
Beautiful Wintry Scenes On The Suffolk Coast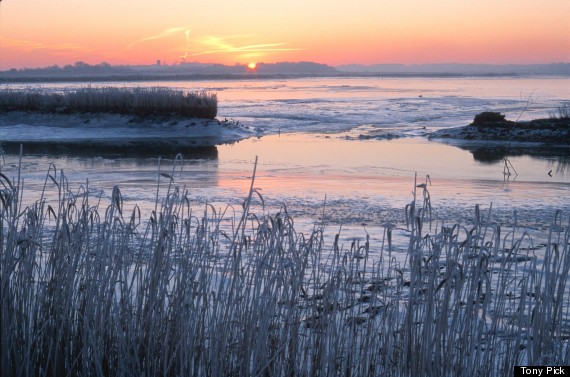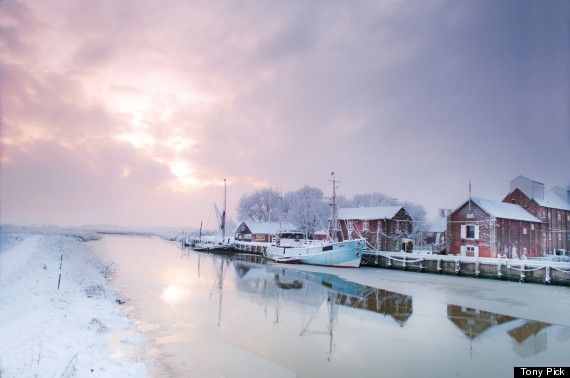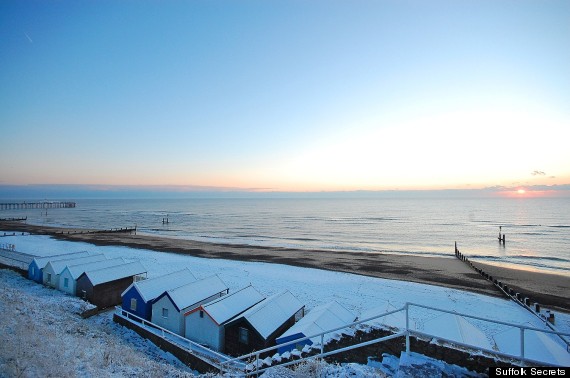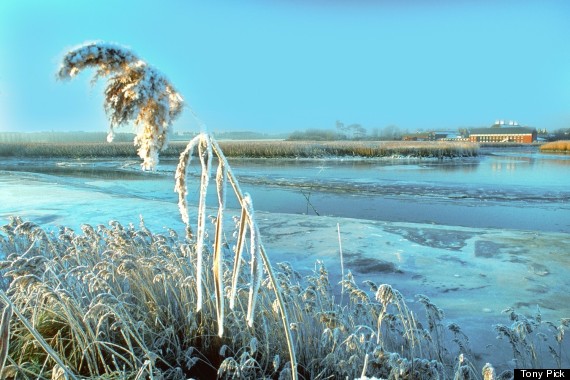 As the big freeze continues, wintery scenes are captured on camera at Southwold beach on the Suffolk Coast. With all the news of travel disruptions and chaos across the country, it's worth remembering how beautiful the snow can be.
22/01/2013 11:56 GMT
Portugal Train Collision Injures 21 People Workers at the scene of a train crash at a station in Alfarelos, Portugal, Tuesday Jan. 22, 2013. Emergency services say a high-speed intercity train rear-ended a local train waiting to enter a station in central Portugal, derailing several carriages leaving a pile of wreckage on Portugal's main north-south line, slightly injuring 21 people. Officials said the local train was waiting to pull into a station near Coimbra, 200 kilometers (120 miles) north of the capital, Lisbon, when the northbound intercity train slammed into it from behind at 9.15 p. m. (2100 GMT) on Monday
SUBSCRIBE TO & FOLLOW UK DAILY BRIEF