The Huffington Post pictures of the day brings you the very best images from around the world chosen by our own photo editors, Elliot Wagland, Matthew Tucker and Tahira Mirza.
We would love to hear your thoughts on the stories of the day - leave a comment at the bottom of the blog.
Follow The Huffington Post picture desk on twitter.
28/01/2013 16:13 GMT
Graffiti Art Unveiled At Bristol Temple Meads Rail users walk past a piece of graffiti art by Bristol born artist Inkie, which was unveiled to launch a brand new creative commissioning project for the Bristol Temple Quarter Enterprise Zone, on January 28, 2013 in Bristol, England. The work, titled 'Bristol to Brooklyn', will be on display at Bristol's Temple Meads train station and will welcome visitors to the city as they arrive in the spiritual home of the UK graffiti scene and internationally renowned artist Banksy
28/01/2013 15:51 GMT
The Great Cover Up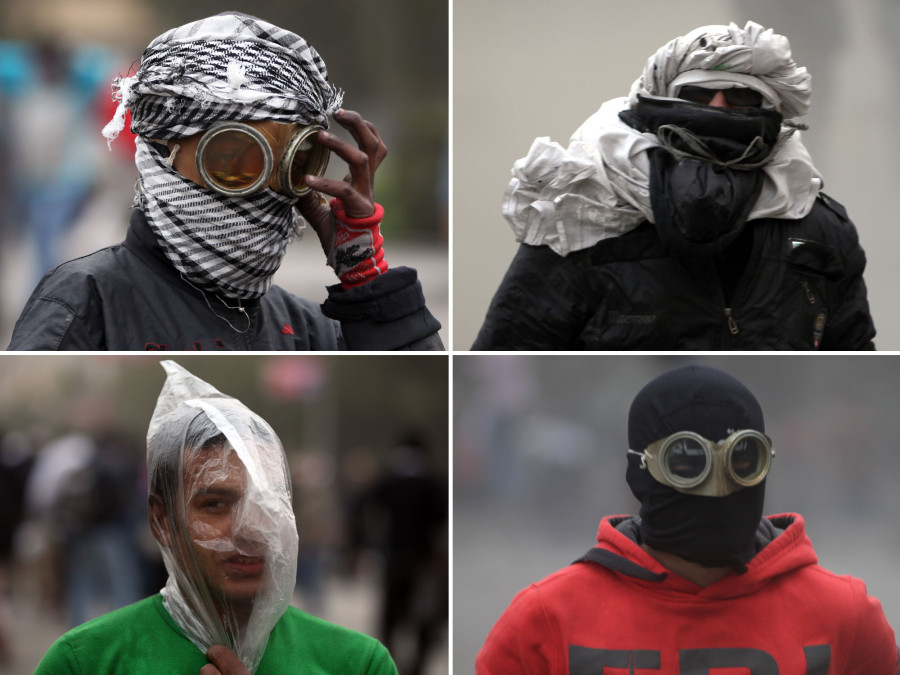 Egyptian protesters covers their faces with a plastic bag and other materials during clashes with riot police, near Tahrir Square, Cairo, Egypt.
28/01/2013 15:20 GMT
Miley Cyrus Grows Up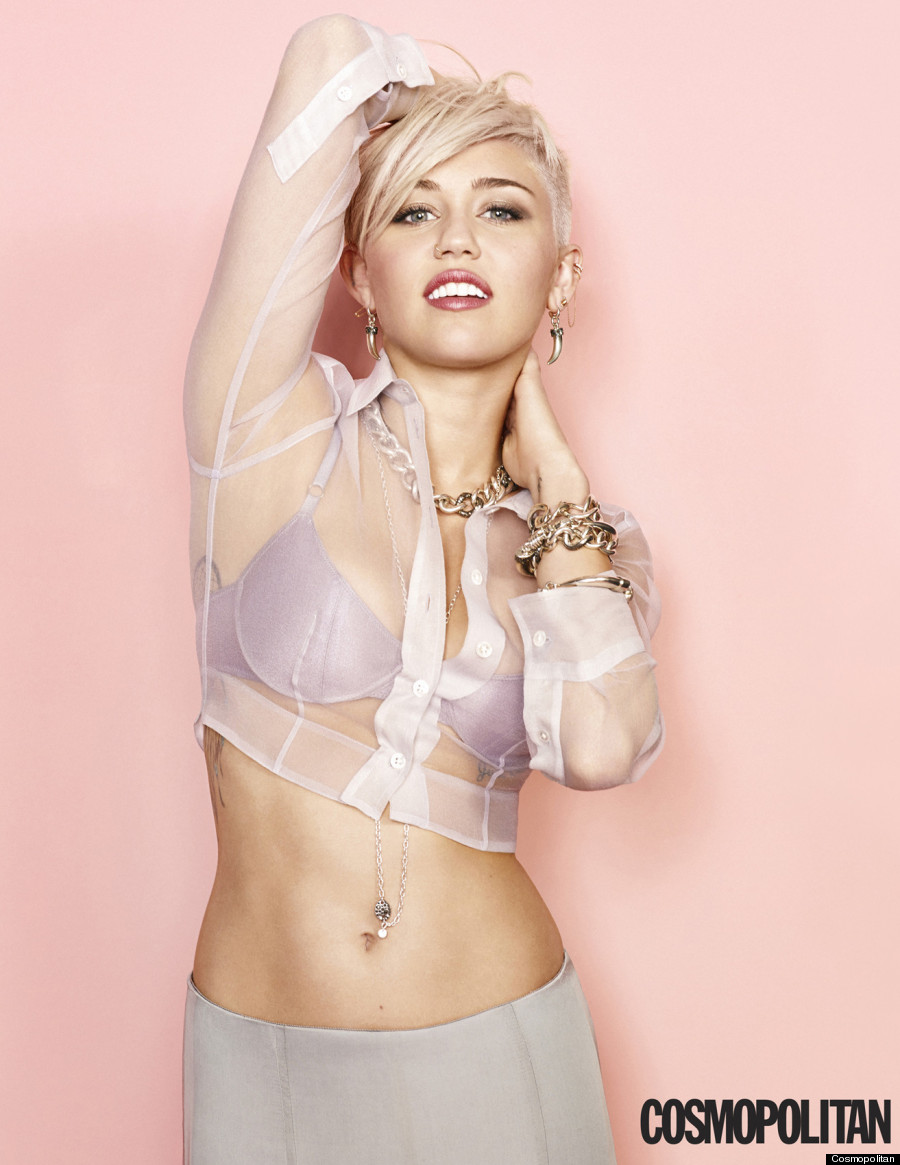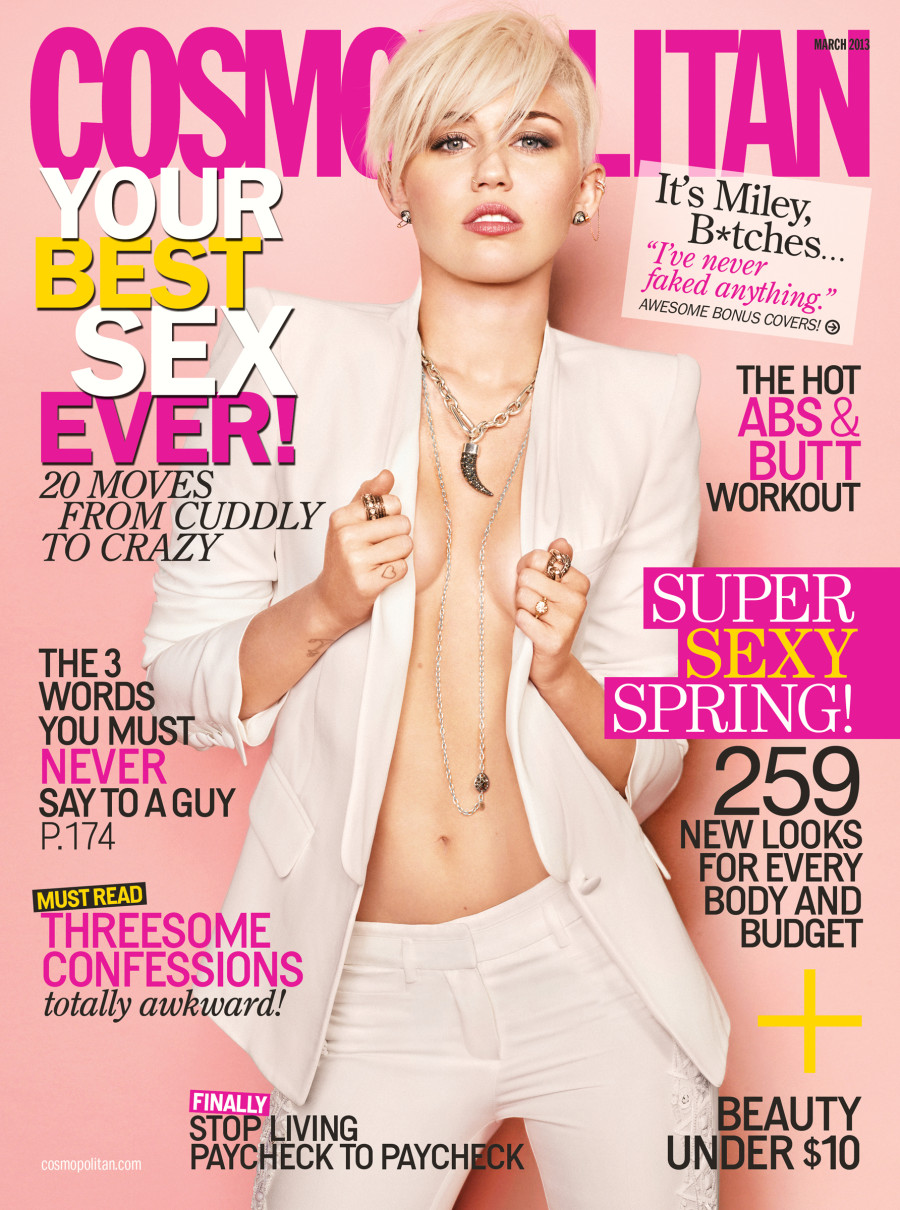 Miley Cyrus covers March Cosmopolitan, on newsstands Tuesday, February 5th. The shoot was styled by celebrity stylist, Rachel Zoe. In the interview, Cyrus discusses her singing career and much anticipated new album, putting acting on the back burner for the time being and her relationship with fiancé Liam Hemsworth.
28/01/2013 15:13 GMT
SamCam Visits Wellington Barracks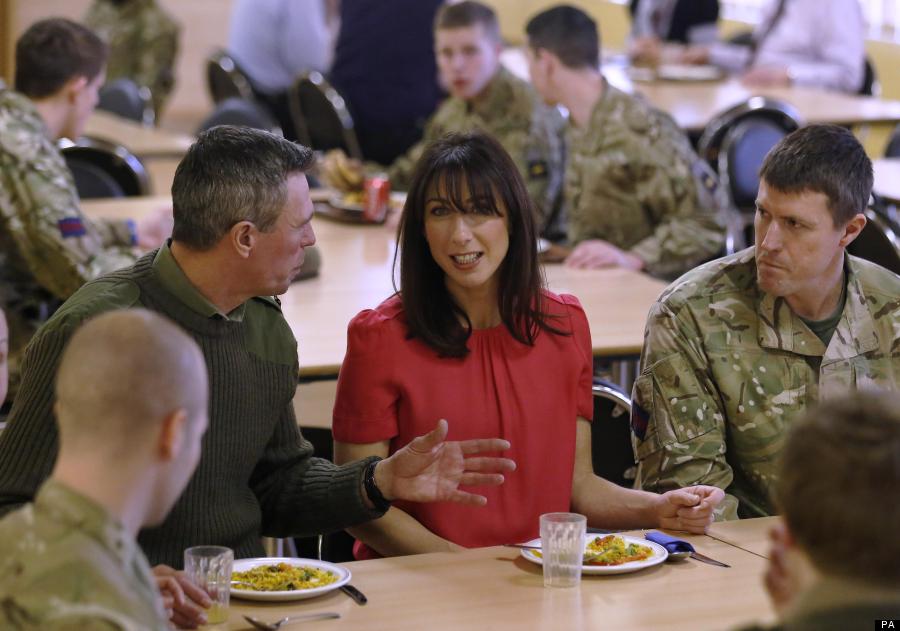 Samantha Cameron, wife of Prime Minister David Cameron, eats lunch with Major Iain Gwynne (left) and Regimental Quartermaster Sergeant Mark Gosling of the Scots Guards while presenting tickets to The Brit awards on behalf of charity Tickets For Troops, at Wellington Barracks in London.
28/01/2013 15:11 GMT
HS2 High-Speed Rail Plan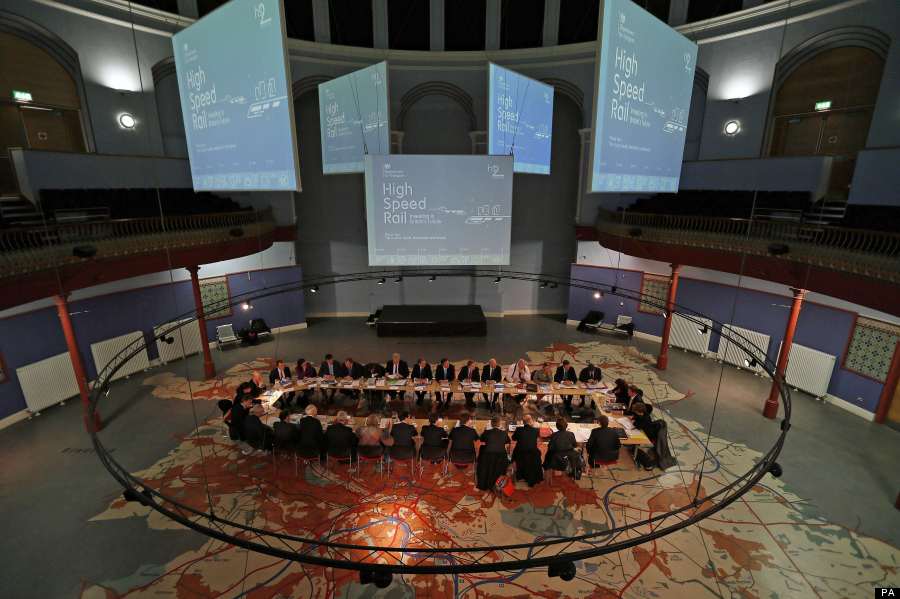 Prime Minister David Cameron (7th R top) listens during a regional cabinet meeting in Leeds. David Cameron insisted new high-speed rails links to the north of England will go ahead despite a backlash as the routes were unveiled. He said extending the already-planned London to Birmingham HS2 line as far as Manchester and Leeds would "spread wealth and prosperity" around the country.
28/01/2013 14:07 GMT
Celebrating 200 Years Of Pride And Prejudice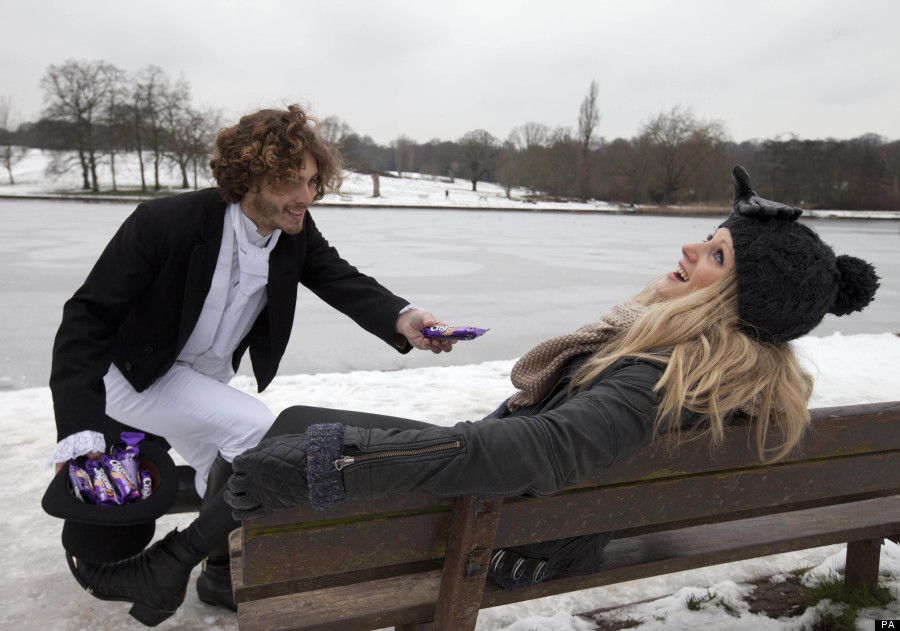 Mr Darcy heads to Hampstead Heath as Cadbury Crispello join in celebrations of the 200th anniversary of 'Pride and Prejudice'.
28/01/2013 12:03 GMT
Royal Parks Foundation Half Marathon,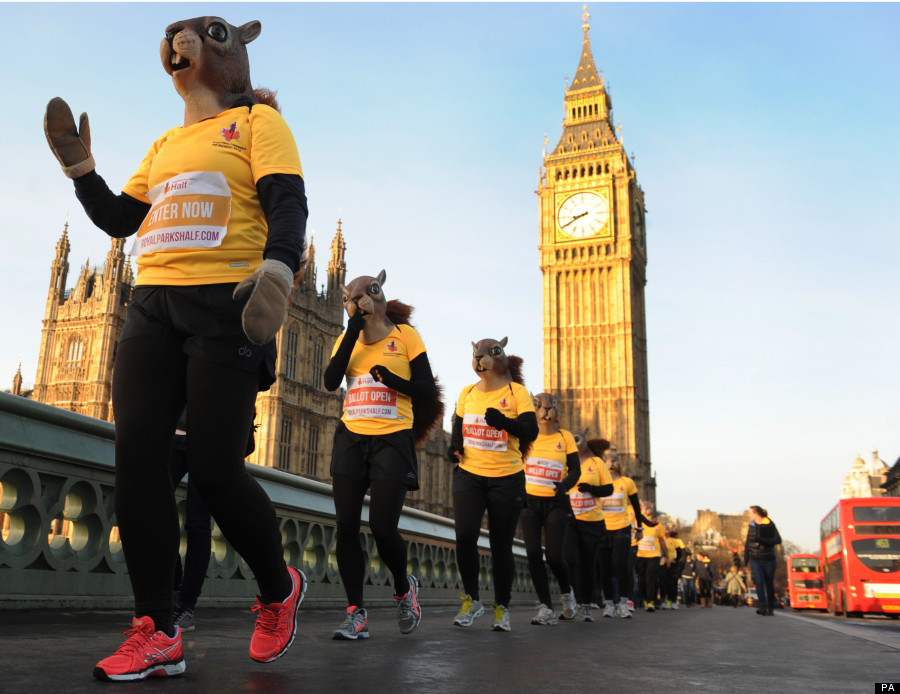 Runners dressed as squirrels make their way through Westminster in London to publicise the launch of the Royal Parks Foundation Half Marathon, which take place on October 6th in four of London's Royal Parks, and has raised more than £15million for around 400 charities all over the UK since it began in 2008.
28/01/2013 11:47 GMT
New Lease Of Life For Harvey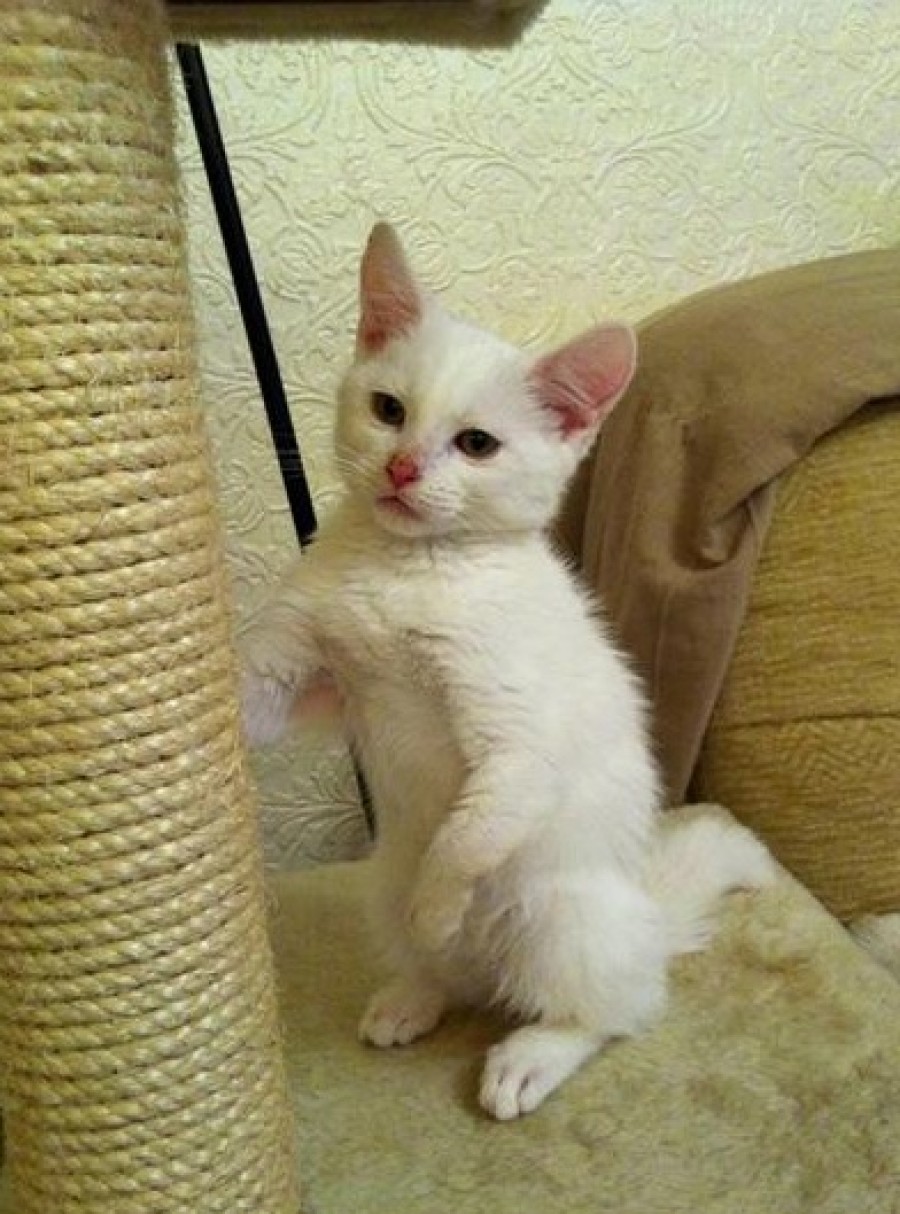 Harvey the plucky little kitten born without bones in his front legs has learned to walk on his elbows and is being given another shot at a healthy life, thanks to an animal charity in the UK.
28/01/2013 10:20 GMT
Downton Wins Big Actors, from left, Phyllis Logan, Michelle Dockery, Allen Leech, Amy Nuttall and Sophie McShera pose backstage with the award for best ensemble in a drama series for "Downton Abbey" at the 19th Annual Screen Actors Guild Awards at the Shrine Auditorium in Los Angeles.
28/01/2013 10:08 GMT
Sleepy Silvio Nods Off Former Italian Premier Silvio Berlusconi, foreground, sits in front of Northern League party's leader Roberto Maroni, in Milan, Italy, Sunday, Jan. 27, 2013. Silvio Berlusconi praised Benito Mussolini for "having done good" despite the Fascist dictator's anti-Jewish laws, immediately sparking expressions of outrage as Europe on Sunday held solemn annual Holocaust remembrances. Berlusconi also defended Mussolini for allying himself with Hitler, saying he likely reasoned that it would be better to be on the winning side. The media mogul, whose conservative forces are polling second in voter surveys ahead of next month's election, spoke to reporters on the sidelines of a ceremony in Milan to commemorate the Holocaust