The Huffington Post pictures of the day brings you the very best images from around the world chosen by our own photo editors, Elliot Wagland, Matthew Tucker and Tahira Mirza.
We would love to hear your thoughts on the stories of the day - leave a comment at the bottom of the blog.
Follow The Huffington Post picture desk on twitter.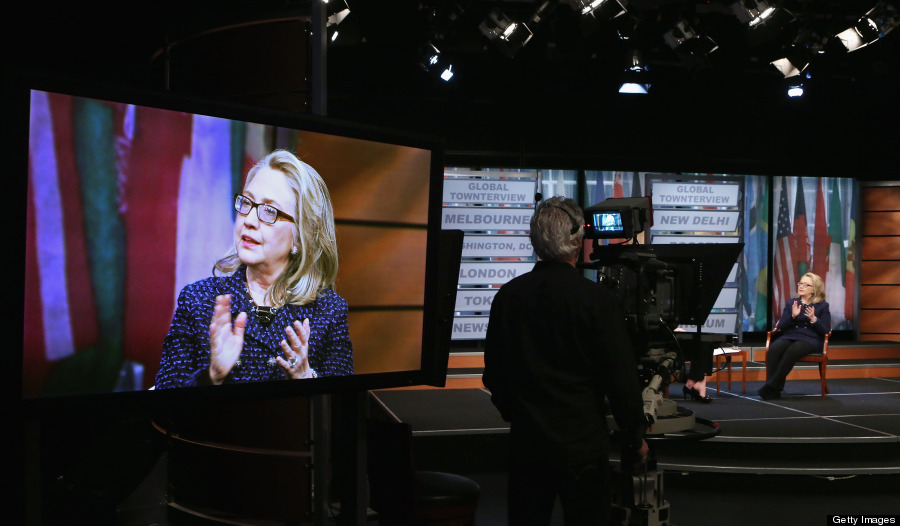 U.S. Secretary of State Hillary Clinton appears on a television screen in the studo as she answers questions from youths from around the world during a 'Global Townterview' at the Newseum in Washington, DC. Clinton took questions from an international group of youths via satellite and social media including Twitter, Facebook and Skype in advance of her last day at the State Department Friday.