The Huffington Post pictures of the day brings you the very best images from around the world chosen by our own photo editors, Elliot Wagland, Matthew Tucker and Tahira Mirza.
We would love to hear your thoughts on the stories of the day - leave a comment at the bottom of the blog.
Follow The Huffington Post picture desk on twitter.
31/01/2013 16:29 GMT
1953 East Coast Flood Anniversary Norwich Pipes and Drummers band parade along the sea front at Hunstanton in Norfolk marking the 60th anniversary of the great floods that hit the East Coast on January 31st 1953
31/01/2013 15:34 GMT
David Beckham Leaves Medical For Paris Saint-Germain David Beckham leaves a medical check at a Paris hospital 'Pitie Salpetriere' before joining Paris Saint-Germain soccer club, David Beckham will be the Ligue 1 club's fifth major signing of the year, following the arrivals of former AC Milan players Zlatan Ibrahimovic, Thiago Silva, Napoli's Ezequiel Lavezzi and Brazil's Lucas Moura.
31/01/2013 14:31 GMT
Rocking A Round Of Gold Rock Star, Alice Cooper in action during the pro-am of the Omega Dubai Desert Classic at Emirates Golf Club in Dubai, United Arab Emirates
31/01/2013 14:27 GMT
South Africa Train Accident Rescuers work on the site of a train accident near Kalefong station, Attridgeville, in the west of Pretoria. The collision between two passenger trains packed with school kids and rush-hour commuters in Pretoria that injured up to 300 people has being blamed on cable theft, the authorities said. The crash took place at around 7.10am (0510 GMT) when a commuter train heading from the suburbs to the capital ploughed into a stationary train on the same track
31/01/2013 13:57 GMT
Mrs Whippy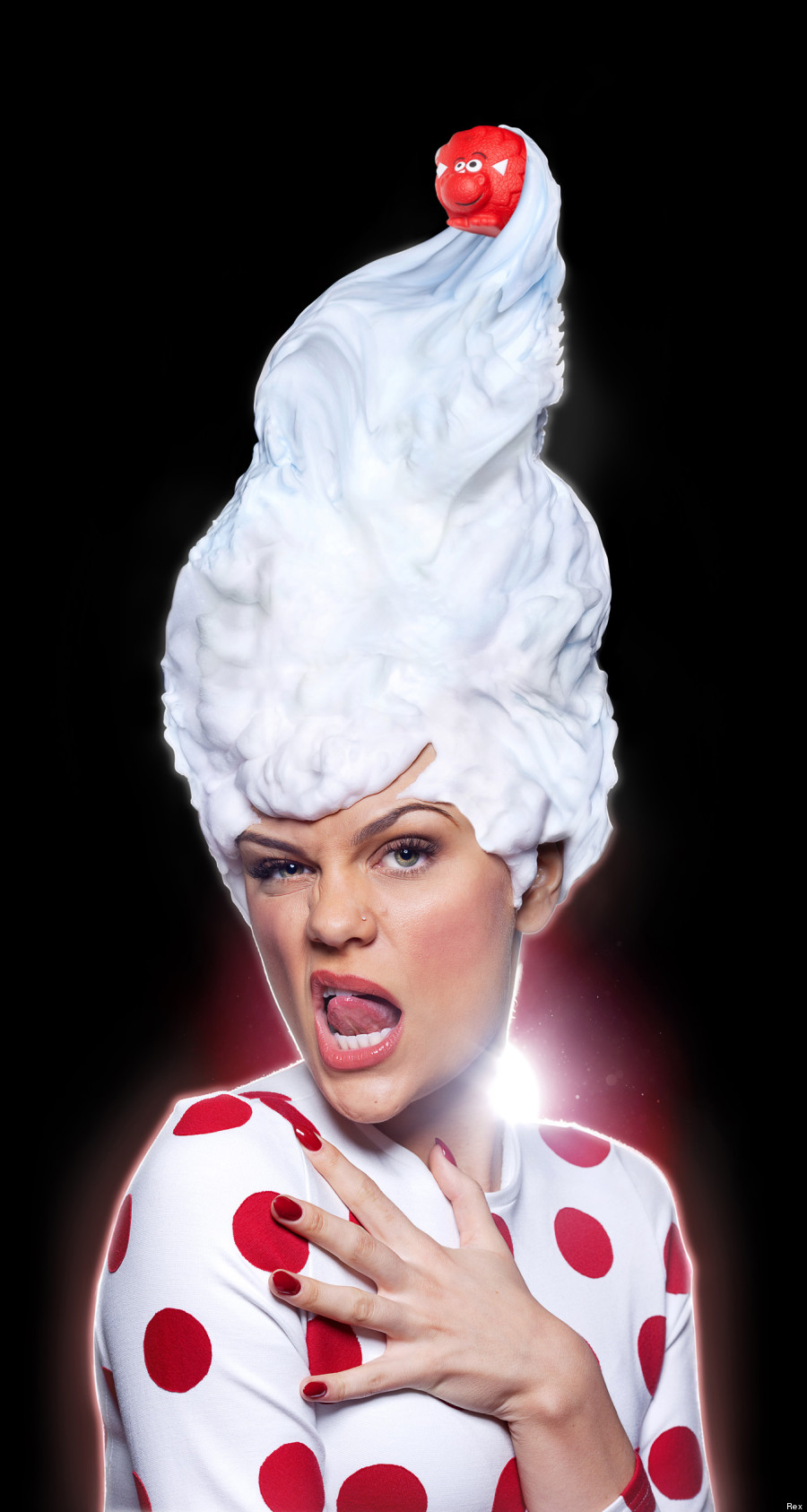 Jessie J is shaving her head to raise money for Red Nose Day. Jessie prepares for her big dare as she is pictured getting lathered up with a Red Nose as the cherry on the top. Jessie will be shaving her hair down to 0.5mm, live on the Red Nose Night of TV on Friday 15th March.
31/01/2013 13:52 GMT
Lydia Bright Shows Off Her New Womenswear Label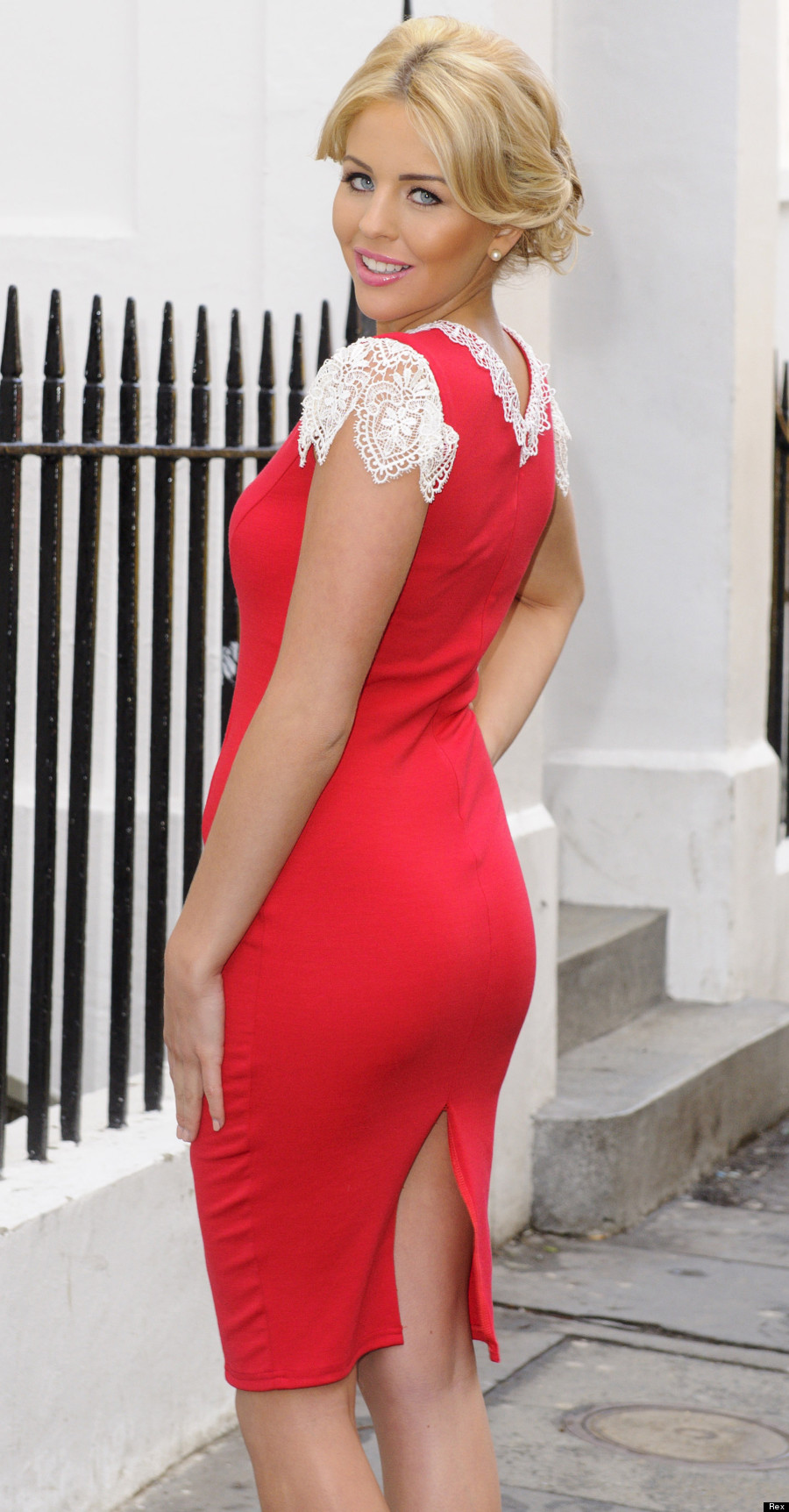 Lydia Rose Bright unveils her Spring/Summer 2013 collection from her womenswear label at The House of St Barnabas on January 31, 2013 in London, England.
31/01/2013 13:51 GMT
Remembering King Norodom Sihanouk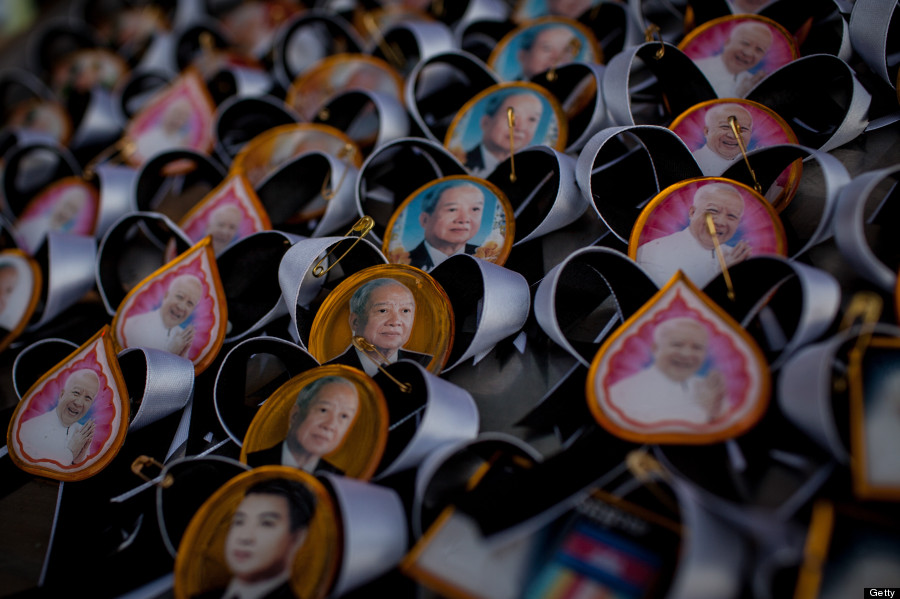 A street vendor sells ribbons showing a portrait of former King Norodom Sihanouk outside the Royal Palace on January 31, 2013 in Phnom Penh, Cambodia. Former King Norodom Sihanouk died of a heart attack last October in Beijing at the age of 89.
31/01/2013 13:29 GMT
Folded Beauty: Masterpieces In Linen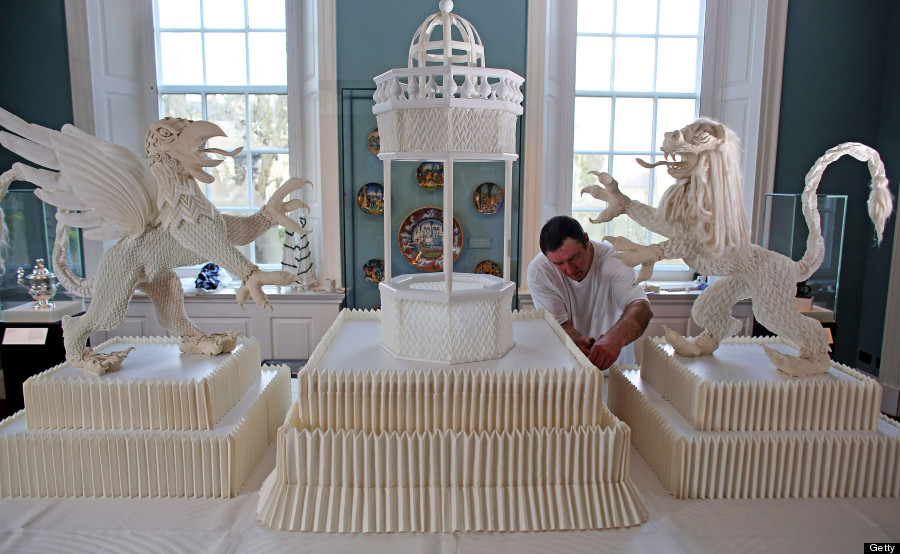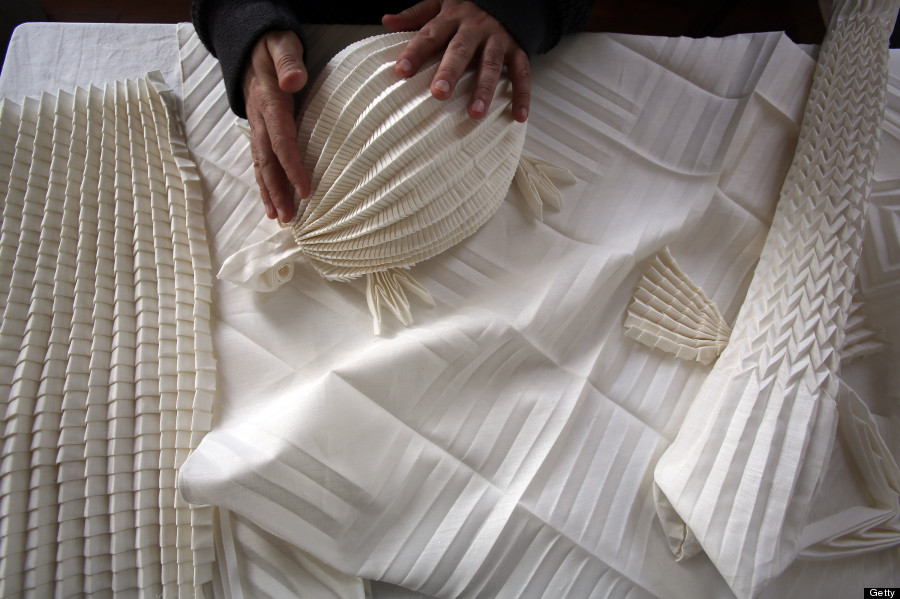 Artist Joan Sallas works on some folded linen for his new exhibition 'Folded Beauty: Masterpieces in Linen', which is opening at the Holbourne Museum on January 31, 2013 in Bath, England. The exhibition of the lost art of linen folding, examples of which would once have graced the dining tables of Kings and Emperors in seventeenth century Europe, will include animals, flowers and even miniature buildings and fountains all made from intricately starched and folded linen. This is the first UK exhibition by the world's leading authority on historic linen folding who has previously exhibited his work across Europe and the USA.
31/01/2013 13:23 GMT
David Cameron Visits Libya Prime Minister David Cameron meets recruits at a police training college in Tripoli, Libya
31/01/2013 13:16 GMT
Pet Pad Of The Year 2012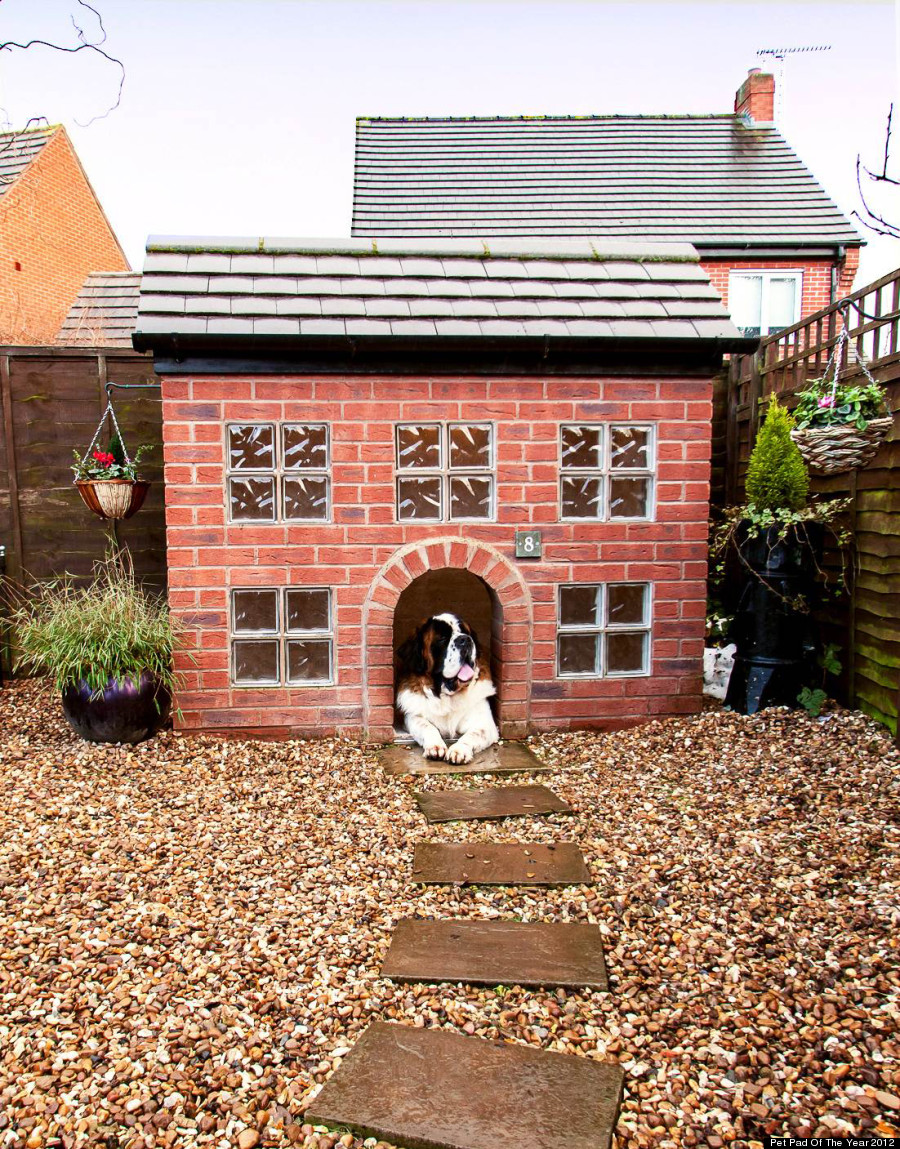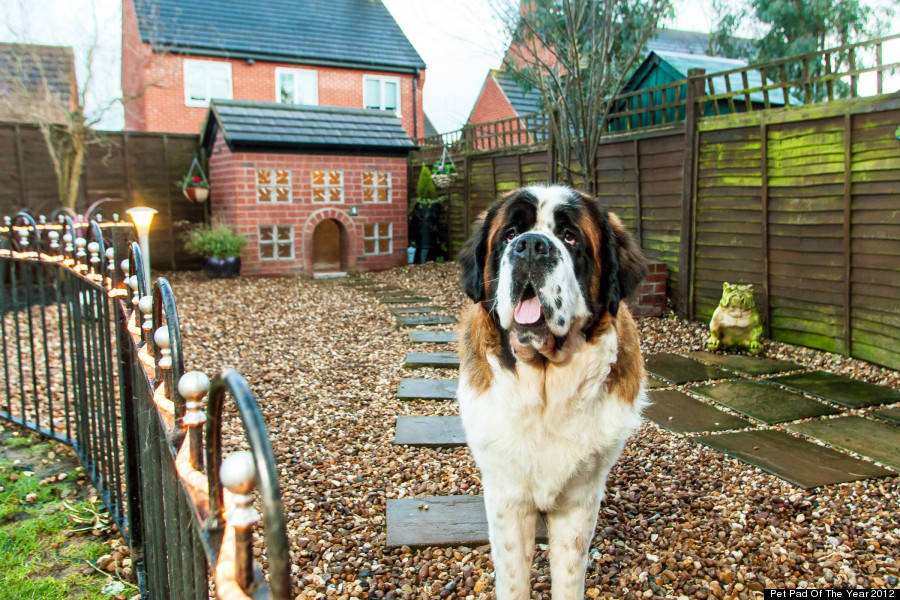 A St. Bernard dog called Wellington enjoys his winning Pet Pad Of The Year 2012 from MORE TH>N Pet Insurance, which took 84 hours to create and has all the mod cons you'd expect of a family home - including insulated walls and floors, carpets, glossed skirting boards, lighting, a slate roof and fully-functioning guttering.