31/01/2013 19:33 GMT
Time to say goodnight
It's been a long day and there'll no doubt be deals to follow, which you'll be able to read up on in the morning. Let's just hope if Nacho Monreal joins Arsenal their fans' chant for him is to this. "Monreal... Monreal!... MONREAL!"
31/01/2013 19:29 GMT
Ray Von is wrong
In case you hadn't already guessed.
31/01/2013 19:21 GMT
Maarten Stekelenburg
A fake Martin Samuel account has fooled a Mirror journalist and also those over at the Guardian, who quoted Ray Von from Phoenix Nights...

31/01/2013 18:54 GMT
Kevin Phillips
He's set to sign for Crystal Palace at the age of 39, the ageless wonder. He continues his successful quest to never retire.
31/01/2013 18:42 GMT
Hoy hoy, Hoilett's going no where
31/01/2013 18:41 GMT
Stoke fans
They are the worst, come deadline day. And the most disturbing...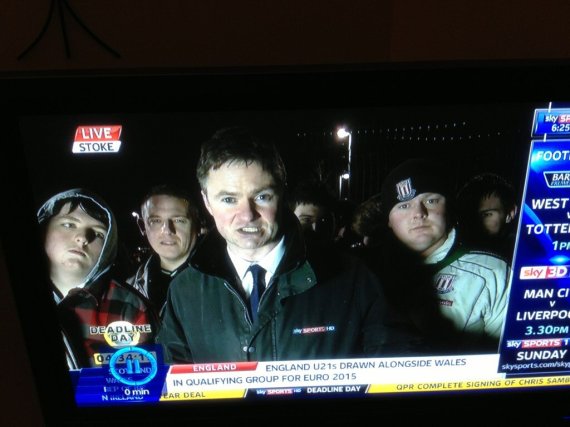 31/01/2013 18:36 GMT
A superior PSG signing
"I am watching the Beckham circus and on one of the French TV channels very close to PSG (they own it) has reported that FELLIANI could be a PSG player today!" according to the Guardian.
31/01/2013 18:33 GMT
Simpsons time
Some genius put together all those clips to make the McBain movie
31/01/2013 18:20 GMT
Beckham and his shirt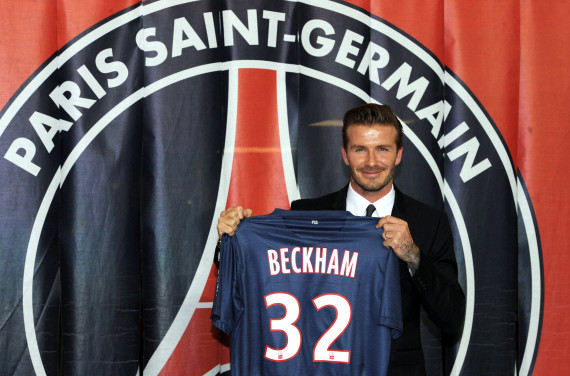 31/01/2013 18:00 GMT
Headache
Yes, Sky Sports News presenters are bad for your health. So I was away making a brew as the drivel continued.
SUBSCRIBE TO & FOLLOW UK DAILY BRIEF