The Huffington Post pictures of the day brings you the very best images from around the world chosen by our own photo editors, Elliot Wagland, Matthew Tucker and Tahira Mirza.
We would love to hear your thoughts on the stories of the day - leave a comment at the bottom of the blog.
Follow The Huffington Post picture desk on twitter.
04/02/2013 17:58 GMT
Team Torro Rosso F1 Launch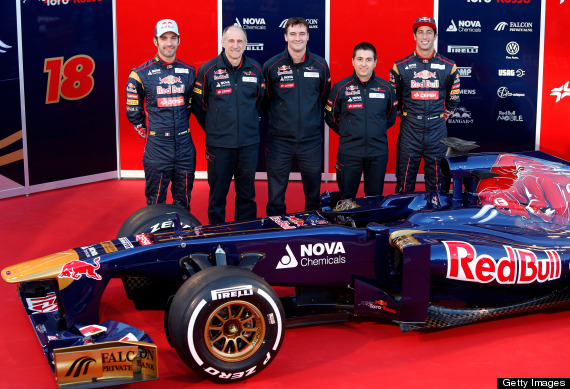 Jean-Eric Vergne of France and Scuderia Toro Rosso, Franz Tost (Team Principal), James Key (Technical Director), Luca Furbatto (Chief Designer) and Daniel Ricciardo of Australia and Scuderia Toro Rosso pose during the Toro Rosso F1 STR8 Launch at Circuito de Jerez
04/02/2013 17:01 GMT
Tour of Qatar Slipstream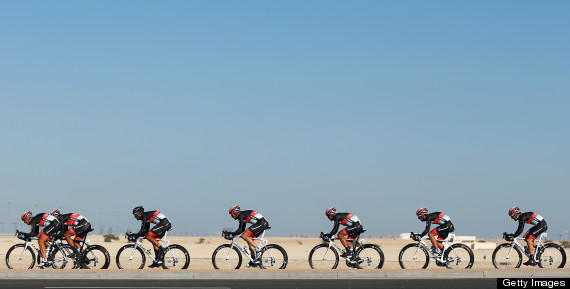 The Radioshack Leopard Team in action on stage two of the 2013 Tour of Qatar, a 14km Team Time Trial along Al Rufaa Street in Doha, Qatar
04/02/2013 16:59 GMT
Love At First Tattoo Let's hope true love runs a smooth course for this lady - for she's had her boyfriend's name emblazoned across her face - just 24 hours after meeting him. The woman, known only as Lesya, was so taken with her new love tattooist Ruslan Toumaniantz, she now boasts his name in giant Gothic script across her cheek.
04/02/2013 16:22 GMT
Stirling Bull's For Sale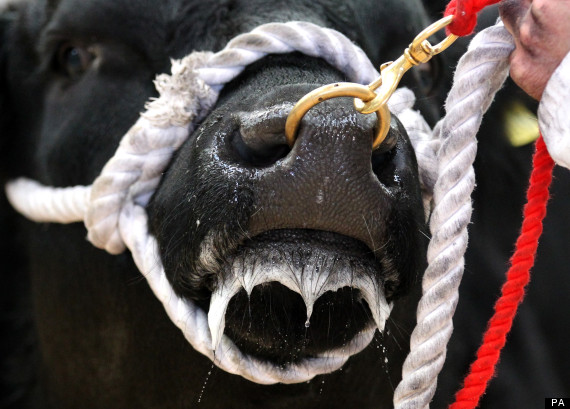 An Aberdeen Angus bull arriving at the Stirling Bull Sale show ring held at United Auctions in Stirling, Scotland. The world-famous Stirling Bull Sales were established in 1865 with the sales attracting thousands of visitors from home and abroad and are an integral part of the farming calendar. The main pedigree breeds comprise Aberdeen Angus, Beef Shorthorn, Charolais, Simmental, Limousin, British Blue, Blonde d'Aquitaine and Salers. This year for the first time Wagyu embryos will be sold.
04/02/2013 15:48 GMT
Oil Tanker Fire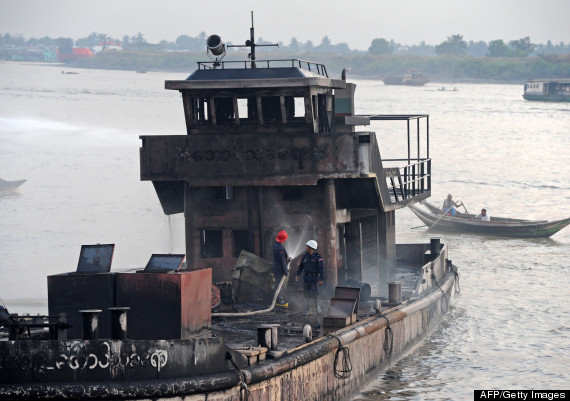 Myanmar fireman extinguish a fire on an oil-tanker that caught fire when two other oil takers caught fire and sank on Hlaing river in Yangon. At least four people were killed when two oil tankers caught fire and sank in the river in Yangon
04/02/2013 15:18 GMT
Meet Kazimir & Arina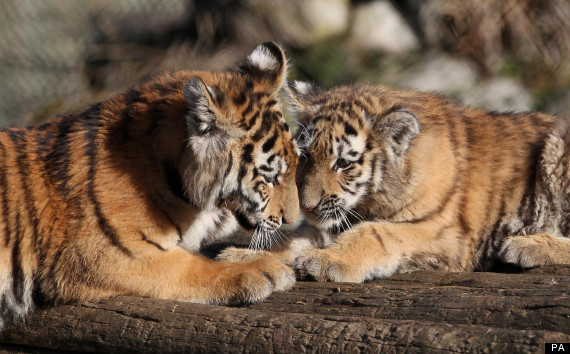 Kazimir (left) with his sister Arina, two five month old hand reared Amur Tigers as they make their public debut in their enclosure at Howletts Wild Animal Park near Canterbury, Kent
04/02/2013 14:14 GMT
David Cameron Hosts Trilateral Meeting with Karzai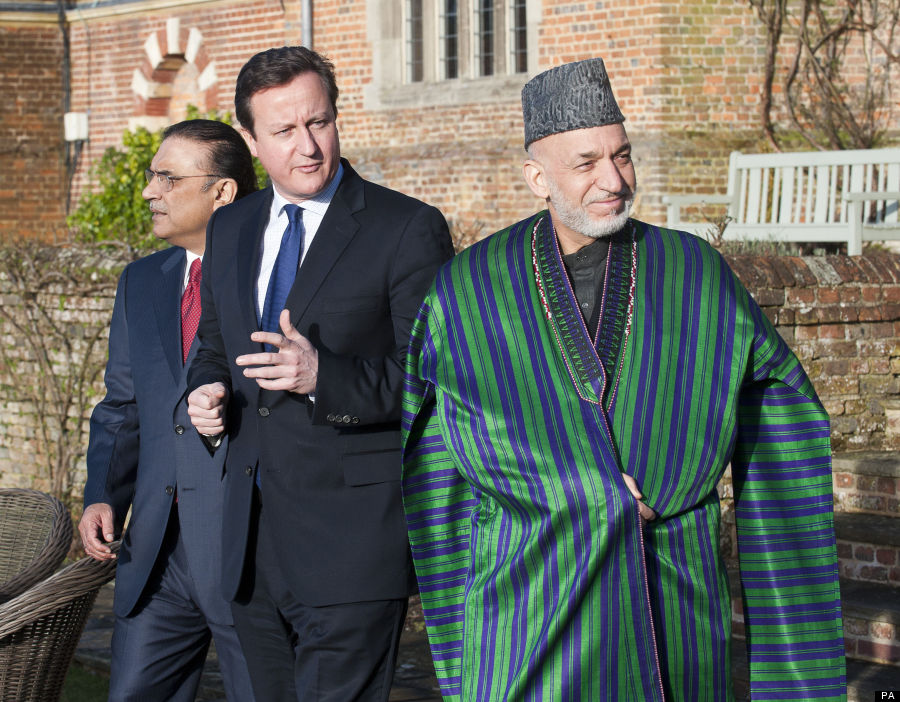 Prime minister David Cameron hosts a trilateral meeting with President Hamid Karzai of Afghanistan (right) and President Asif Ali Zardari of Pakistan (left) at Chequers, Buckinghamshire
04/02/2013 13:59 GMT
Lewis Hamilton Is Back On Track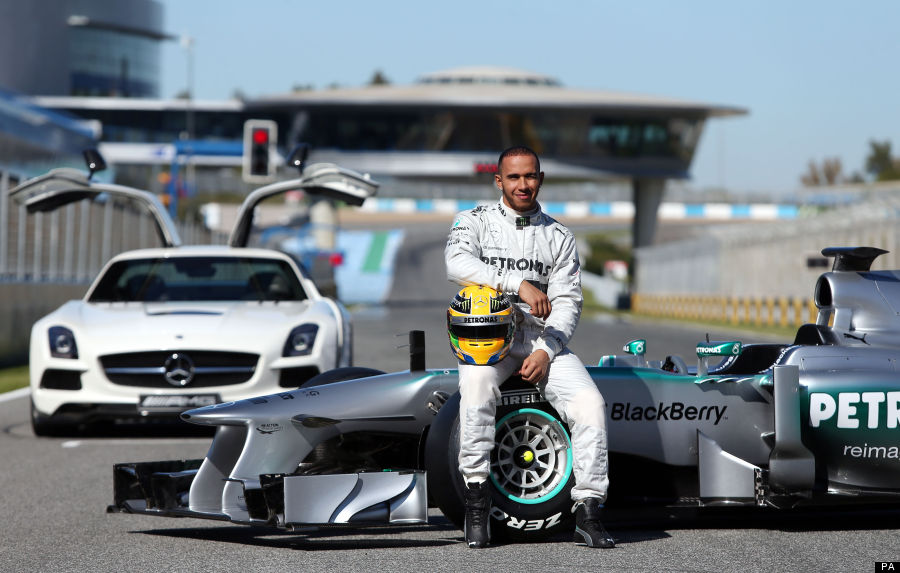 Mercedes driver Lewis Hamilton poses with the Mercedes F1 W04 during the launch at Circuito de Jerez, Spain
04/02/2013 13:45 GMT
Becks In His Kecks.......Again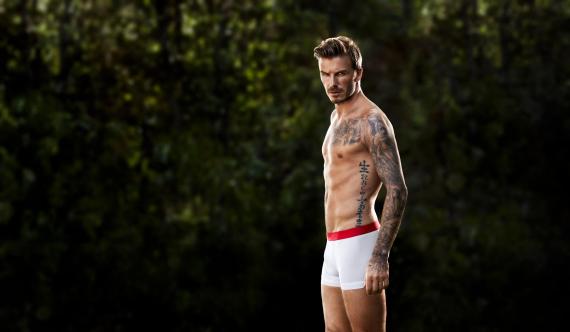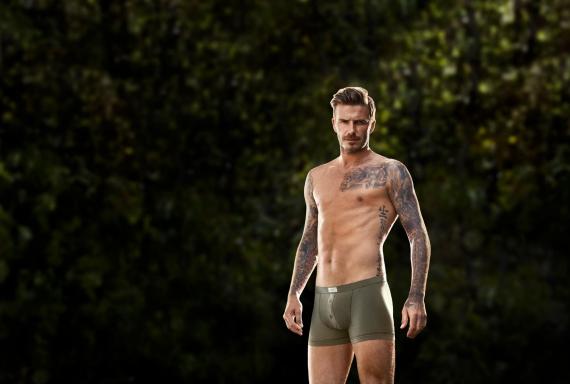 PSG footballer David Beckham releases his latest promo campaign from his H&M underwear range. Beckham has posted the image his Facebook page.
04/02/2013 13:37 GMT
Venice Carnival 2013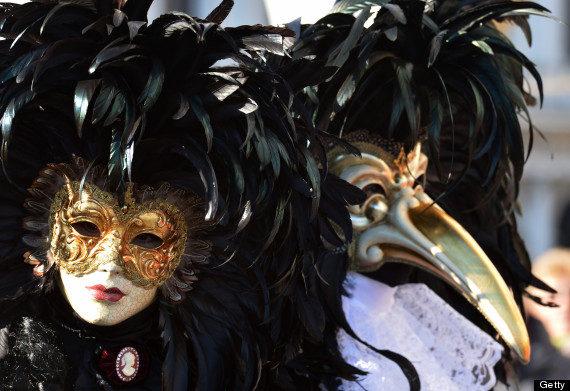 Masked revellers, glamorous costume and throngs of excited tourists - it's the Venice Carnival 2013. Running until February 12, the festivities include lagoon parades, concerts, theatre and fireworks and draws up to three million visitors each year.
SUBSCRIBE TO & FOLLOW UK DAILY BRIEF