Hey remember those Freddy Krueger films that scared the crap out of you and haunted your mind all the way through your teens?
Well now you can prowl the same four walls menaced by that same horrifically scarred bogey man. Because sleep is so overrated, right?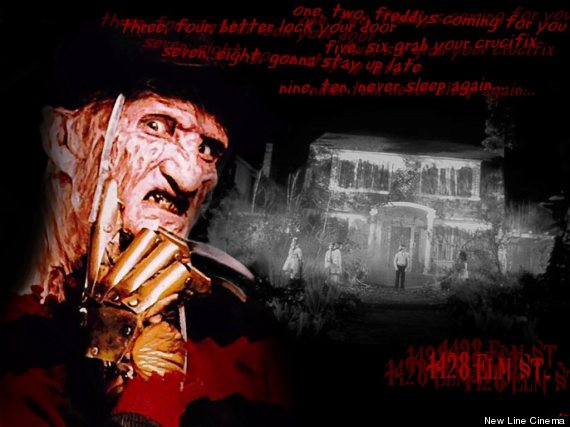 Nightmarish: Freddy Krueger burst onto our screens and into our dreams in 1984
Current owner Angie Hill told AOL Real Estate the property really was a nightmare when she bought it in 2006.
While the property has been transformed into a stainless steel, hardwood floored wonderland, it does still boast the famous red door from the 1984 thriller.
Now repeat after me: One, two, Freddy's coming for you. / Three, four, better lock your door. / Five, six, grab your crucifix. / Seven, eight, gonna stay up late. / Nine, ten, never sleep again.
'Nightmare On Elm Street' Home
SUBSCRIBE TO & FOLLOW UK DAILY BRIEF