Billy Davies has been re-appointed Nottingham Forest manager.
The 48-year-old Scot was sacked in June 2011 but will return to the City Ground following Alex McLeish's departure on Monday.
"I'm delighted to welcome Billy back to our club and really look forward to working closely with him," chairman Fawaz Al Hasawi told the Championship club's official website.
Look out for the Ad just below here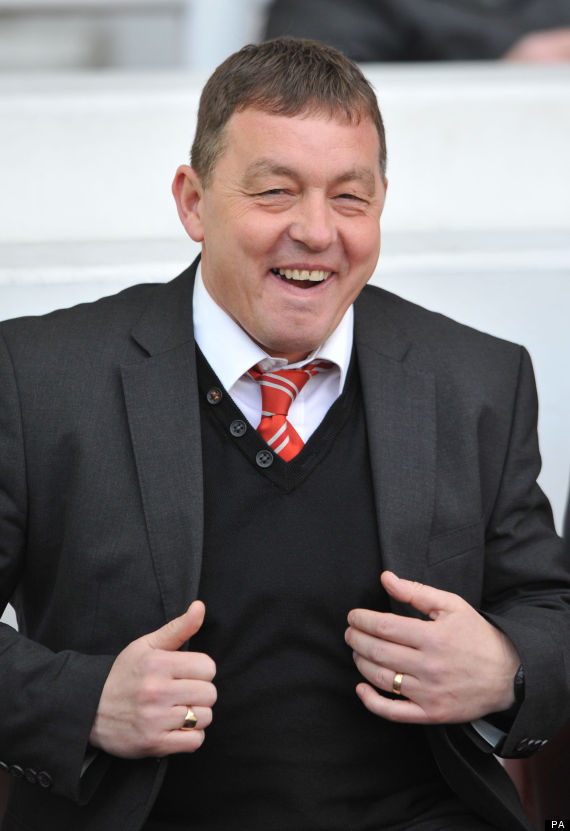 Davies has returned for a second spell with Forest
"Billy has unfinished business with the Reds and we know how hungry he is for success. In returning to the City Ground we believe his leadership will help us fulfil our ambition of making it to the Premier League.
"Billy is a Forest legend who needs no introduction to our loyal fans. We know how excited he is to pick up where he left off last time and we will back him 110 per cent - this is a very exciting appointment for us."
Davies becomes the fourth Forest manager to work under the Al Hasawi family since they took over Forest in July.
Steve Cotterill was sacked within two days of their arrival and Sean O'Driscoll was also fired on Boxing Day, leading to the arrival of McLeish a day later.
Forest's next match is at Bristol City, now managed by O'Driscoll, on Saturday at Ashton Gate.
@SeatPitch

Seat Pitch
Given that the club doesn't actually have a plan — and our owner needs a manager to stand up to him — Billy Davies makes perfect sense
#nffc
@NickMillerF365

Nick Miller
To clarify for non-Forest fans, don't necessarily believe the 'fans' favourite' guff. I'd estimate about 60/40 in his favour, the problem...
@NickMillerF365

Nick Miller
...being the 60 really like him, but the 40 really, really didn't want him back. Ho hum.
@GlennMoore7

Glenn Moore
Billy Davies and the current Nottingham Forest owners. How long is that combination going to last? One transfer window?
#nffc
@BeckyGamester

Becky Gamester
I refuse to comment on Billy Davies' apparent return to
#nffc
until he passes his eye test.