Peter Stringfellow To Become A Father Again At The Age Of 72
Nightclub owner Peter Stringfellow is to become a father again at the age of 72.
He made the announcement that his wife Bella, 30, was expecting during a private party at his central London club, Angels.
Stringfellow, who has two grown-up children and married Bella in 2009, said they are expecting their first child in August.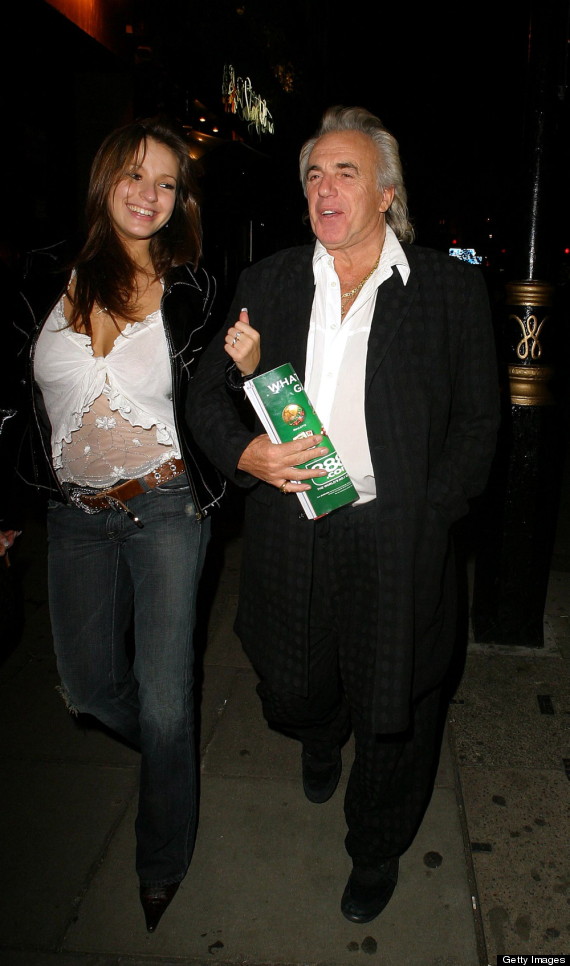 Peter Stringfellow and his wife, Bella
He told the Daily Mirror the couple were "obviously overjoyed".
He said: "My last child was born 48 years ago, so I'm up for the challenge.
"I know it's going to be tough so, of course we'll have nannies - a night nanny, and a day nanny and a holiday nanny and an aeroplane nanny. I'm ready for the hardship."
Earlier this year he signalled he might move into politics, saying he could stand against Nick Clegg at the 2015 general election after the Deputy Prime Minister twice singled him out as someone who did not deserve state-funded pensioner benefits.
Mr Clegg has riled the millionaire by using him as ammunition in his fight to remove the winter fuel payment from the wealthiest OAPs - a move opposed by Prime Minister David Cameron.
HUFFPOST UK CELEB ON FACEBOOK | FOLLOW US ON TWITTER
Who's the mumma? Kate Middleton Who's the daddy? Prince William Baby ETA: 2015 Interesting fact: Oh we don't know... how about the fact that when her bundle of joy is born he or she will become fourth in line to the British throne?!

Who's the mumma? Jacqueline Jossa Who's the daddy? Dan Osborne Baby ETA: 2015 Interesting fact: Jacqueline confirmed that she was expecting Dan's child just months after his son, Teddy, was born.

Who's the mumma? Una Foden Who's the daddy? Ben Foden Baby ETA: 2015 Interesting fact: Una confirmed her pregnancy after it was noticed she wasn't dancing during The Saturdays' most recent tour.

Who's the mumma? Kourtney Kardashian Who's the daddy? Scott Disick Baby ETA: Late 2014 Interesting fact: This will be the stylish reality star's third child, and will become the youngest member of the 'Keeping Up With Kardashian' cast

Who's the mumma? Dawn O'Porter Who's the daddy? Chris O'Dowd Baby ETA: 2015 Interesting fact: Dawn revealed she was pregnant while taking part in the Ice Bucket Challenge.

Who's the mumma? Martine McCutcheon Who's the daddy? Singer/songwriter Jack McManus Baby ETA: February 2015 Interesting fact: Martine revealed to Hello! magazine that she was worried her health issues meant she wouldn't be able to conceive, but confirmed she was pregnant with her first child in 2014.

Who's the mumma? Alicia Keys Who's the daddy? Swizz Beatz Baby ETA: 2015 Interesting fact: The couple confirmed on their fourth wedding anniversary that they were expecting their second child together.