Britney Spears, is that you?
Gosh, for a minute there, we thought it was Vicky Pollard.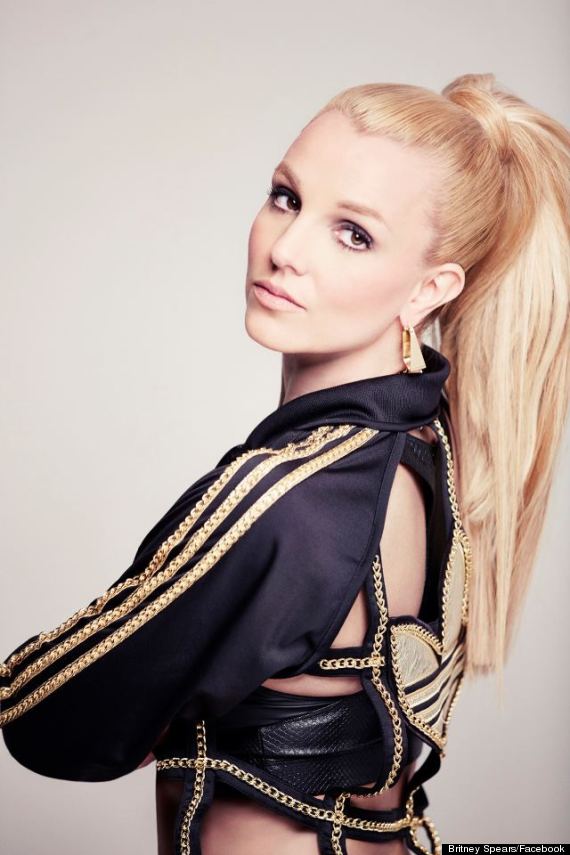 With her Croydon facelift, Britney was a dead ringer for the 'Little Britain' character on the set of her new vid.
The singer gave a teaser of the remix video for hit 'Scream & Shout', which is set to premiere this Friday.
Tulisa is currently in the process of suing will.i.am - who sings on the track with Britney - claiming she wrote many of the songs lyrics...
HUFFPOST UK CELEB ON FACEBOOK | FOLLOW US ON TWITTER
Style Evolution: Britney Spears
January 1999. One of her first red carpet appearances the 26th Annual American Music Awards.

June 1999. Britney on a shopping spree at Walt Disney World.

August 1999. Teen pop sensation Britney Spears performs Baby One More Time.

September 1999. Britney donned fur and sequins at the 1999 MTV Video Music Awards.

February 2000. Britney Spears performs at the Grammy Awards.

December 2000. One of Britney's 'so bad it's good' numbers at the 2000 Billboard Music Awards.

January 2001.Britney and Justin's double denim outfits have gone down in red carpet history, but for all the wrong reaons. They worked their matching style at the American Music Awards.

February 2003. Britney donned her style staple, the skimpy jumper, backstage at the first MTV TRL Awards.

January 2004. On the red carpet in Cannes for France's annual NRJ music awards.

January 2004. Britney and Justin hit the 29th Annual American Music Awards in Los Angeles.

May 2004. Britney worked a half rock-chick, half gym kit ensemble for an appearance on MTV TRL in London.

March 2005. Britney celebrated the global launch of her fragrance Curious in 2005.

July 2005. A pregnant Britney Spears and now ex-husband Kevin Federline at the premiere of Charlie and the Chocolate Factory.

May 2006. A happy mum with her son Sean Preston.

August 2006. Britney showed off her blooming baby bump at the 2006 Teen Choice Awards.

December 2006. Britney hosted New Year's Eve 2007 at Pure Night Club in a thigh-skimming mini dress.

August 2009. One of her better red carpet moments at the 2009 Teen Choice Awards.

January 2010. While the 52nd Annual Grammy Awards marked one of her worst fashion moments.

May 2011. Britney attended an evening of Southern Style presented by the St. Bernard Project and the Spears family.

August 2011. Britney sported a sequin mini dress and patent boots at the 2011 MTV Video Music Awards.

September 2011. Britney kicked off her UK tour at the Sanctum Soho hotel in London.

May 2012. Singer Britney Spears poses during The X Factor auditions.