The Huffington Post pictures of the day brings you the very best images from around the world chosen by our own photo editors, Elliot Wagland, Matthew Tucker and Tahira Mirza.
We would love to hear your thoughts on the stories of the day - leave a comment at the bottom of the blog.
Follow The Huffington Post picture desk on twitter.
13/02/2013 17:52 GMT
Merkel's Political Pilsner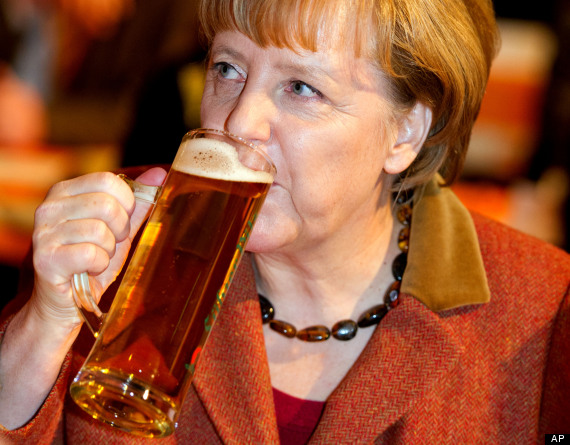 German chancellor Angela Merkel drinks beer during a political Ash Wednesday meeting of her Christian Democratic Party, CDU, in Mecklenburg-Western Pomerania , in Demmin, eastern Germany. The so-called 'Political Ash Wednesday' is a day when the German political parties traditionally rally their supporters and deliver fiery speeches
13/02/2013 17:17 GMT
Sky Rider Wiggins In Oman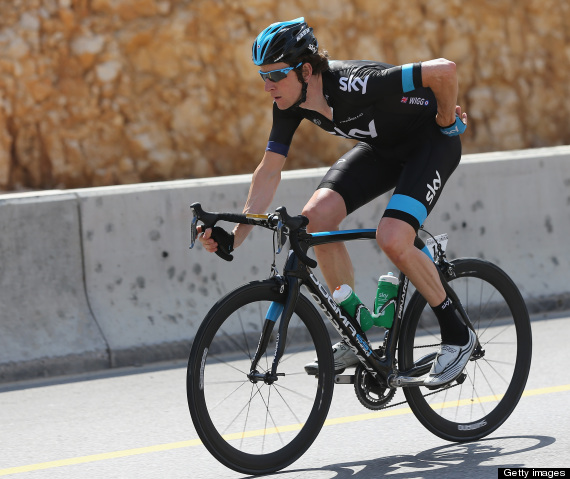 Sir Bradley Wiggins of Great Britain and SKY Procycling in action on stage three of the 2013 Tour of Oman from Nakhal Fort to Wadi Dayqah Dam in Wadi Dayqah Dam, Oman.
13/02/2013 16:05 GMT
South Korean Protestors Burning Issue on Nuclear Testing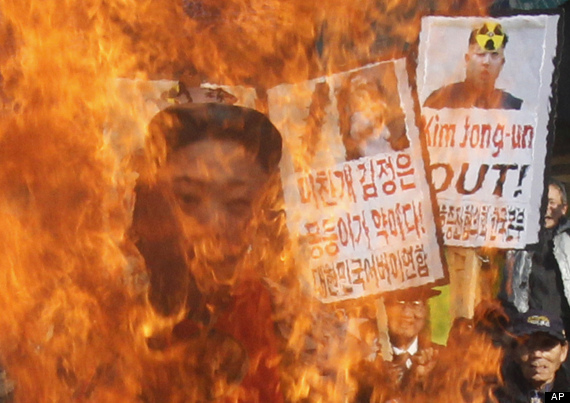 South Korean protesters burn an effigy of North Korean leader Kim Jong Un during an anti-North Korea rally denouncing the North's nuclear test in Seoul, South Korea. A day after North Korea defied U.N. warnings with a nuclear test, Pyongyang's neighbours turned Wednesday to the business of bolstering their military preparations and sending out scientists to determine whether the detonation was as successful as the North claimed.
13/02/2013 16:05 GMT
It's Back A car lies abandoned by the side of the road on February 13, 2013 in Blanefield, Scotland. Weather forecaster have issued a yellow weather warning of up to 10cm of snow on higher routes, with the possibility of travel disruption
13/02/2013 15:28 GMT
Wild Fashion From Adrian Alicea in The Big Apple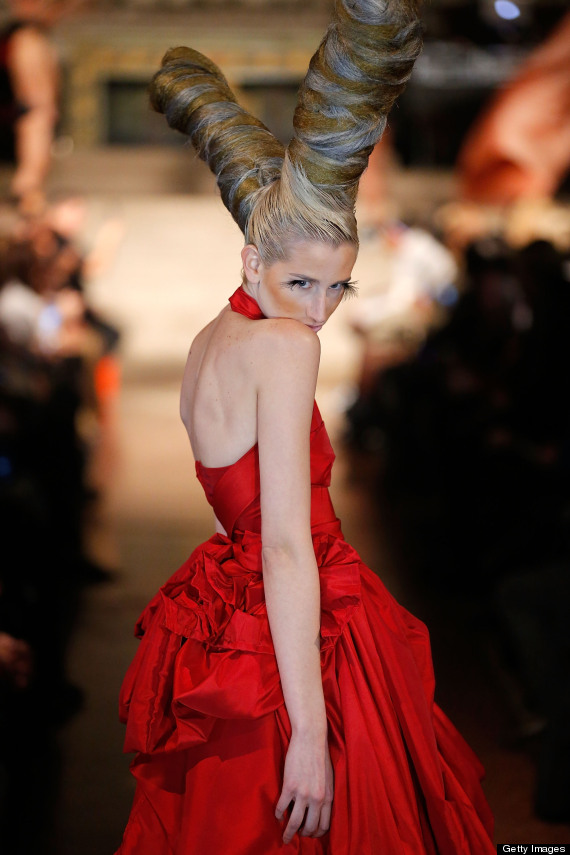 A model walks the runway at the Adrian Alicea fall 2013 fashion show during Mercedes-Benz Fashion Week at Landmark on the Park in New York City
13/02/2013 15:28 GMT
No...It's Not A Photobomb!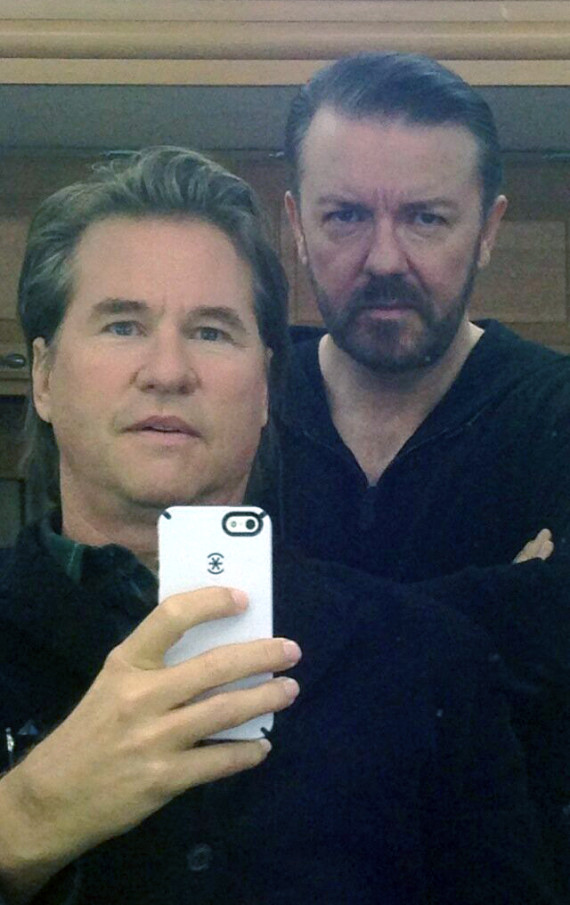 Ever thought this would happen? Val Kilmer tweets picture of him and Ricky Gervais "Val and Ricky at Madame Tussaud's"
13/02/2013 15:15 GMT
David Beckham Trains With PSG Teammates Paris Saint-Germain's British midfielder David Beckham attends a training session on February 13, 2013 at the club's Camp des Loges training center in Saint-Germain-en-Laye, near Paris. Beckham, PSG's latest prized signing, is taking part in his first full training session today, with the view to possibly making his debut in February 17's L1 match at Sochaux
13/02/2013 14:19 GMT
Best In Show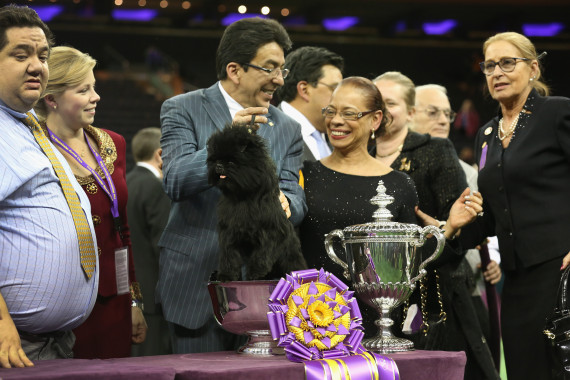 Dog handler Ernesto Lara holds Banana Joe, an Affenpincher, after he won Best in Show at the 137th Westminster Kennel Club Dog Show in New York City. A total of 2,721 dogs from 187 breeds and varieties competed in the event, hailed by organizers as the second oldest sporting competition in America, after the Kentucky Derby.
13/02/2013 13:46 GMT
Google Mapping Auntie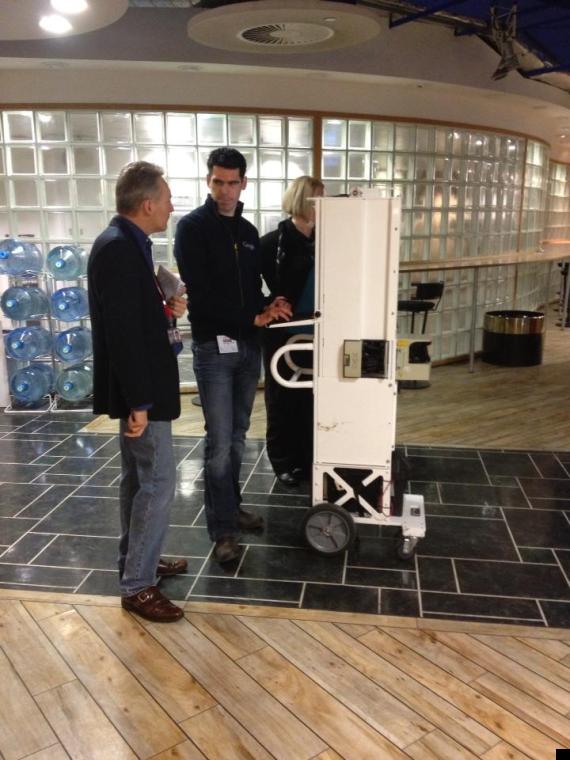 The BBC is having its historic (and now sold) TV Centre headquarters mapped for posterity by Google Street View. They have already published pictures from inside Broadcasting House in Central London of the Radio 1 studios, which went live earlier in February.
13/02/2013 13:34 GMT
Gabrielle Giffords In Vogue Gabrielle Giffords, left, with her husband, former astronaut Mark Kelly, during a photo shoot at their home in Tucson, Ariz. The image and accompanying article by John Powers will be published in the March 2013 issue of Vogue.
SUBSCRIBE TO & FOLLOW UK DAILY BRIEF