One Direction Star Niall Horan Voted Top Celeb Valentine In Teen Girl Survey
One Direction star Niall Horan has beaten the likes of bandmate Harry Styles and heart-throb Justin Bieber to be named the star teenage girls would most like to marry on Valentine's Day.
Styles - who was mocked by his ex Taylor Swift at the Grammys this week - could manage only sixth place in the poll by We Love Pop magazine.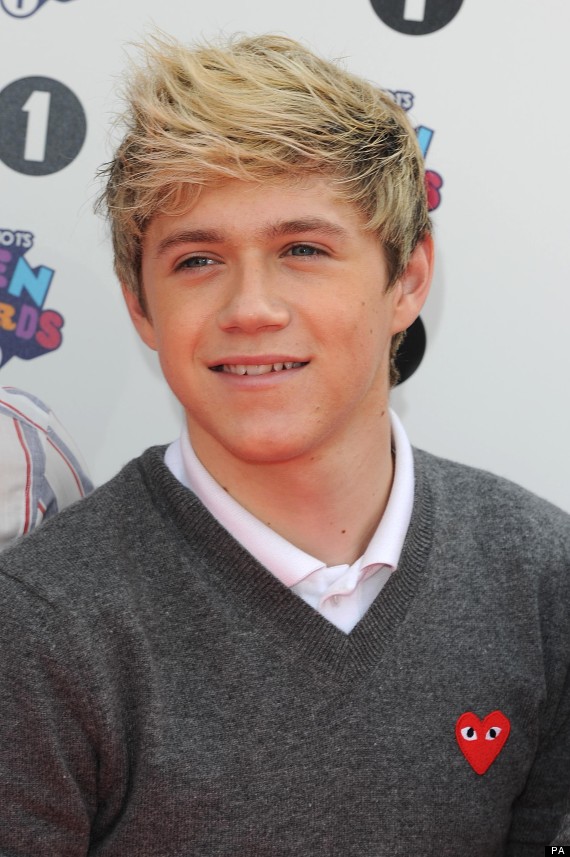 Niall Horan
Floppy-haired George Shelley from 'X Factor' rejects Union J finished a place above him at number five in the poll.
Runner-up in the list was Nathan Sykes from boyband The Wanted, while a third member of 1D made the top 10 with Louis Thomlinson in eighth spot.
We Love Pop editor Malcolm Mackenzie says: "Like most people, we expected Harry Styles to come out top - but it seems girls are getting fed up with pop stars who cover themselves in tattoos, smoke and jump from one girlfriend to the next. These results show that good boys are hot at the moment."
Top 10:

Niall Horan (One Direction)
Nathan Sykes (The Wanted)
Justin Bieber
Tom Daley
George Shelley (Union J)
Harry Styles (One Direction)
Aston Merrygold (JLS)
Louis Thomlinson (One Direction)
Joss Hutcherston ('The Hunger Games')
Richard Wisker (CBBC's 'Friday Download' presenter)
> IN PICS: 14 FANTASY CELEB COUPLES FOR VALENTINE'S DAY
We can't imagine what these two would have in common...

We're sure they'd have deep intellectual debates about Iraq and the economic crisis.

Cheryl may be blissfully in love with Tre, but Tom's already said he is willing to Fight for Her Love.

It wouldn't be the first time Jodie has snared one of Katie Price's exes...

Surely it is just a matter of time before bromance turns into romance?

A match perfectly made for a magazine deal.

Surely there isn't one celeb left that either of them haven't dated?

Their children would have the perfect lips and the bushiest eyebrows. Oh, and they'd have a kick ass double-barrelled surname.

They certainly wouldn't be a good influence on each other, but there is no denying they are kindred spirits.

All that flirtation on 'Britain's Got Talent' has got to mean something, right?

Louis is looking for his dream lady, Kelly loves nothing more than sporty toyboys. What exactly are they waiting for?

Selena loves a teen pop sensation, and with Niall being the love-term singleton of One Direction it seems only natural that these two should get it on.

She previously turned him down, but we reckon it's high time that she gives him One Shot.

We can't believe they're not together already!