The Huffington Post pictures of the day brings you the very best images from around the world chosen by our own photo editors, Elliot Wagland, Matthew Tucker and Tahira Mirza.
We would love to hear your thoughts on the stories of the day - leave a comment at the bottom of the blog.
15/02/2013 16:23 GMT
Rio Interviews Amir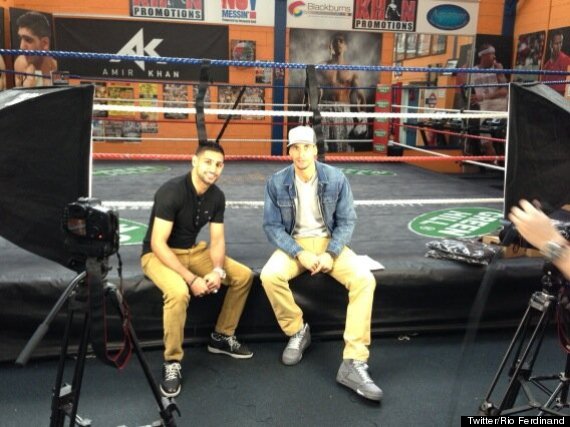 Rio Ferdinand @rioferdy5 ere @ the gym today interviewing @AmirKingKhan - next issue of @5mag taking good shape eh!
15/02/2013 16:19 GMT
Birmingham Grand Prix Press Conference - Crowne Plaza Hotel Great Britain's Mo Farah double Gold Medal winner with school children from Lords Wood Lower Boys and Girls school during a Photocall at the Crowne Plaza Hotel, Birmingham
15/02/2013 15:51 GMT
There's No Place Like Home Bratislav Stojanovic goes out of the grave where he now dwells in a cemetery in the city of Nis, Serbia, Thursday, Feb. 14, 2013. The 42-year-old homeless man from this southern Serbian city has been dwelling at a local cemetery for more than fifteen years, turning one of the underground tombs there into a place of his own.
15/02/2013 15:40 GMT
Smiling Again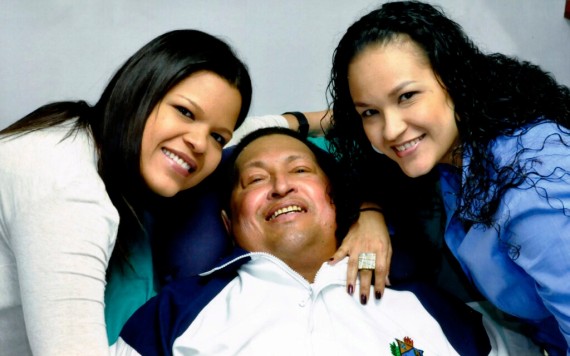 In this photo released Friday, Feb. 15, 2013 by Miraflores Presidential Press Office, Venezuela's President Hugo Chavez, center, poses for a photo with his daughters, Maria Gabriela, left, and Rosa Virginia at an unknown location in Havana, Cuba, Thursday, Feb. 14, 2013. Chavez remains in Havana undergoing unspecified treatments following his fourth cancer-related operation on Dec. 11. He has hasn't been seen or spoken publicly in more than two months.
15/02/2013 15:32 GMT
The Sunflower Assult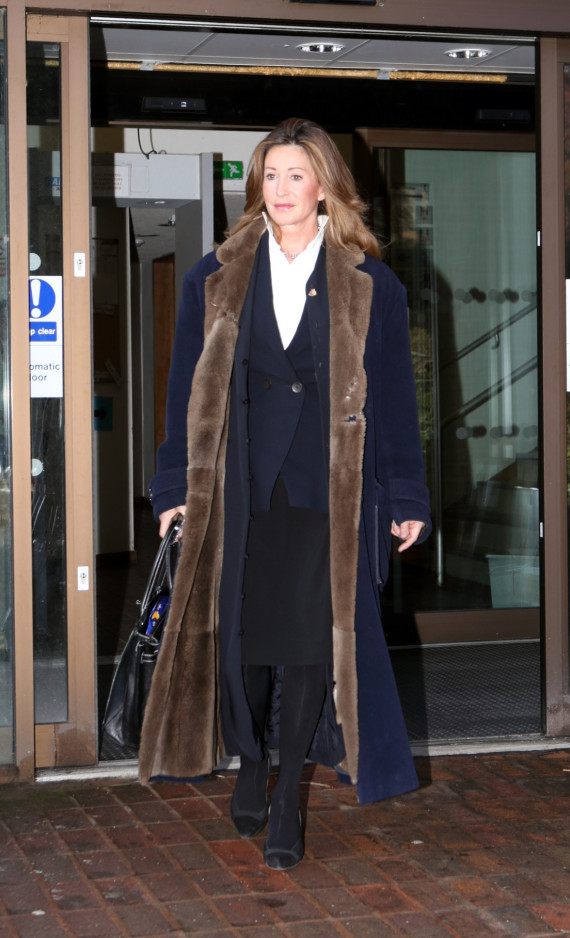 Paula Hamilton leaves Aylesbury Magistrates Court in Buckinghamshire where she has been found guilty of assaulting a policeman with a 14ft sunflower.
15/02/2013 15:13 GMT
Lemon Anyone?? A worker puts the finale touch to a train made with lemons and oranges during the 80th Lemon festival in Menton, southern France, Friday, Feb. 15, 2013. The theme for the festival, which involves over 300 professionals working on the project and 145 tons of citrus fruits is "Around the World in 80 Days."
15/02/2013 14:59 GMT
Knut Model With Original Fur Is Unveiled At The Natural History Museum A model of Knut the polar bear, featuring his original fur, is displayed in the Natural History Museum (Naturkundemuseum), on February 15, 2013 in Berlin, Germany. Though Knut, the world-famous polar bear from the city's zoo abandoned by his mother and ultimately immortalized as a cartoon film character, stuffed toys, and more temporarily as a gummy bear, died two years ago, he will live on additionally as a partially-taxidermied specimen in the museum. Until March 15, the dermoplastic model of the ursine celebrity will be on display before it joins the museum's archive, though visitors can see it once again as part of a permanent exhibition that begins in 2014
15/02/2013 14:41 GMT
London Fashion Week 2013 Models walk the runway at the London College of Fashion MA show during London Fashion Week Fall/Winter 2013/14 at The Royal Opera House on February 15, 2013 in London, England
15/02/2013 14:32 GMT
Fat Ronaldo No Longer Fat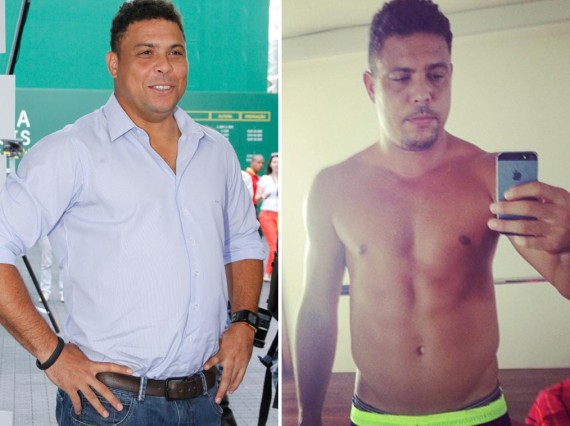 Ronaldo, the original, Il Fenomeno, was a great player whose legacy sadly was how fat he had become. Fat Ronaldo and Ronaldo was how one would distinguish him from Cristiano, but not anymore. Not-so-fat-anymore Ronaldo revealed he had lost 37 pounds two months ago and now he's looking leaner than when he was playing.
15/02/2013 14:31 GMT
The Croods Photocall Actress Emma Stone pose for photographers at the photo call for the film The Croods at the 63rd edition of the Berlinale, International Film Festival in Berlin, Friday, Feb. 15, 2013.
SUBSCRIBE TO & FOLLOW UK DAILY BRIEF