Things look to be 'hot right now' between Rita Ora and James Arthur, as the rumoured star couple have been spotted on a date at a strip club in Leeds.
The pair set some serious tongues wagging earlier this week when they partied together at the 'X Factor' live after party at the LG Arena in Birmingham on Saturday.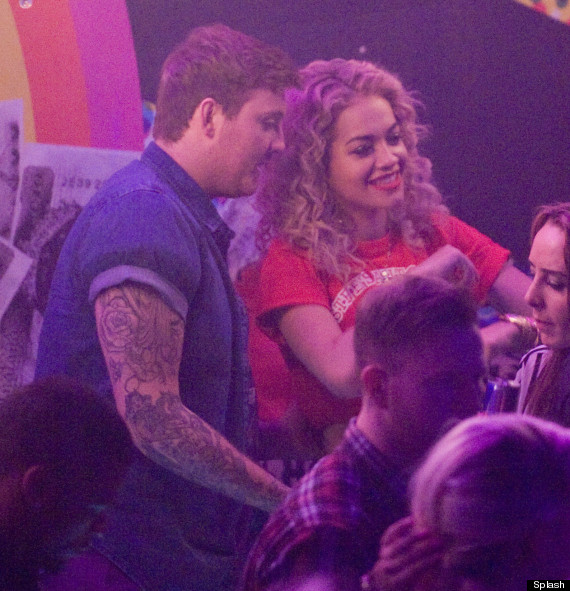 James and Rita at an 'X Factor' party on Saturday
And now they have enjoyed another evening together at Silks Gentlemen's Lounge in Leeds, before they headed back to a nearby hotel, albeit in separate cabs.
According to The Sun, Rita travelled from York after a gig, while James came down from the 'X Factor' tour in Sheffield.
A source told the tabloid: "They were desperate not to be seen. They entered the strip club via the back door and left separately to avoid being snapped together.
"James made a big effort to spend time with her. He's smitten."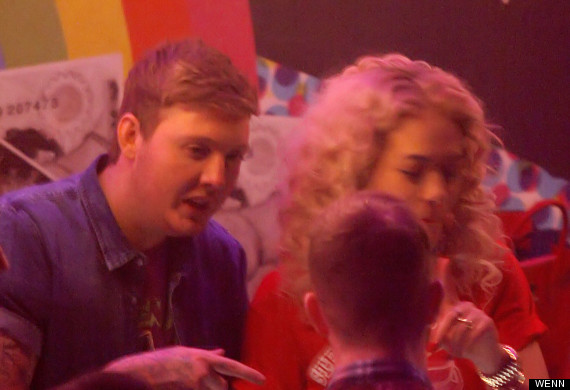 James and Rita have been enjoying each other's company
James has been linked to a number of women since winning 'The X Factor' in December including 'Xtra Factor' host Caroline Flack and 'Made In Chelsea' star Kimberley Garner.
Rita broke up with boyfriend Robert Kardashian before Christmas and recently proclaimed she had 'no time for men'.
Hmmmm...
HUFFPOST UK CELEB ON FACEBOOK | FOLLOW US ON TWITTER
We can't imagine what these two would have in common...

We're sure they'd have deep intellectual debates about ISIS and global warming.

Surely there isn't one celeb left that either of them haven't dated?

All that flirtation on 'Britain's Got Talent' has got to mean something, right?

Surely it is just a matter of time before bromance turns into romance?

She previously turned him down, but we reckon it's high time that she gives him One Shot.

We can't believe they're not together already!

It wouldn't be the first time Jodie has snared one of Katie Price's exes...

A match perfectly made for a magazine deal.

Their children would have the perfect lips and the bushiest eyebrows. Oh, and they'd have a kick ass double-barrelled surname.

They certainly wouldn't be a good influence on each other, but there is no denying they are kindred spirits.

Louis loves a glamorous lady, Kelly loves nothing more than sporty toyboys. What exactly are they waiting for?

Selena loves a teen pop sensation, and with Niall being the love-term singleton of One Direction it seems only natural that these two should get it on.