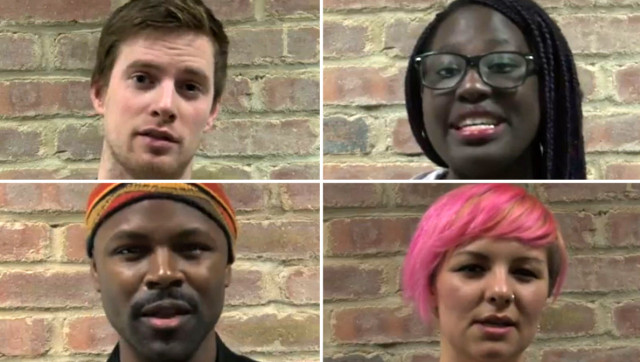 All this week, we've been celebrating Valentine's Day with some of the UK's best spoken word artists as they reflect on love, loss and, er, science.
Sally Jenkinson, Raymond Antrobus, Mr. Gee, Fran Byrne, Bridget Minamore and James Bunting have all offered up brilliant alternatives to the greeting card slush most (OK, some) of us receive in on this, the most (OK, least) romantic day of the year.
But in true spoken word style, we can't end without declaring one of them the champion. So in a virtual reenactment of the traditional poetry slam, we invite you to have one last listen to all six and then vote for your winner at the bottom.
Sally Jenkinson - 'More Words Than We Deserve'
Raymond Antrobus - 'Things That Look Like Love'
Mr. Gee - 'Mr. Gee's Valentine'
Fran Byrne - 'Nerve Cell' / 'Science Soulmate'
Bridget Minamore - 'Kings College Hospital'
SUBSCRIBE AND FOLLOW
Get top stories and blog posts emailed to me each day. Newsletters may offer personalized content or advertisements.
Learn more