The Huffington Post pictures of the day brings you the very best images from around the world chosen by our own photo editors, Elliot Wagland, Matthew Tucker and Tahira Mirza.
We would love to hear your thoughts on the stories of the day - leave a comment at the bottom of the blog.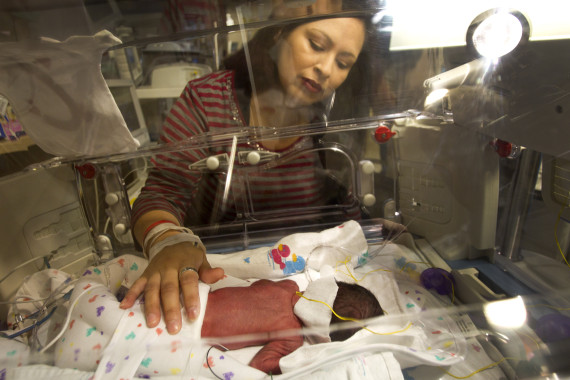 Tressa Montalvo places her hand on her newborn son, Blaine, at The Women's Hospital of Texas on Monday, Feb. 18, 2013, in Houston. Montalvo gave birth to two sets of identical twins on Valentine's Day, born at 31 weeks. The arrival of Ace and Blaine then Cash and Dylan a minute later was even more unusual because the Montalvos did not take fertility drugs or use in-vitro fertilisation.