The Huffington Post pictures of the day brings you the very best images from around the world chosen by our own photo editors, Elliot Wagland, Matthew Tucker and Tahira Mirza.
We would love to hear your thoughts on the stories of the day - leave a comment at the bottom of the blog.
21/02/2013 19:41 GMT
Partying In Style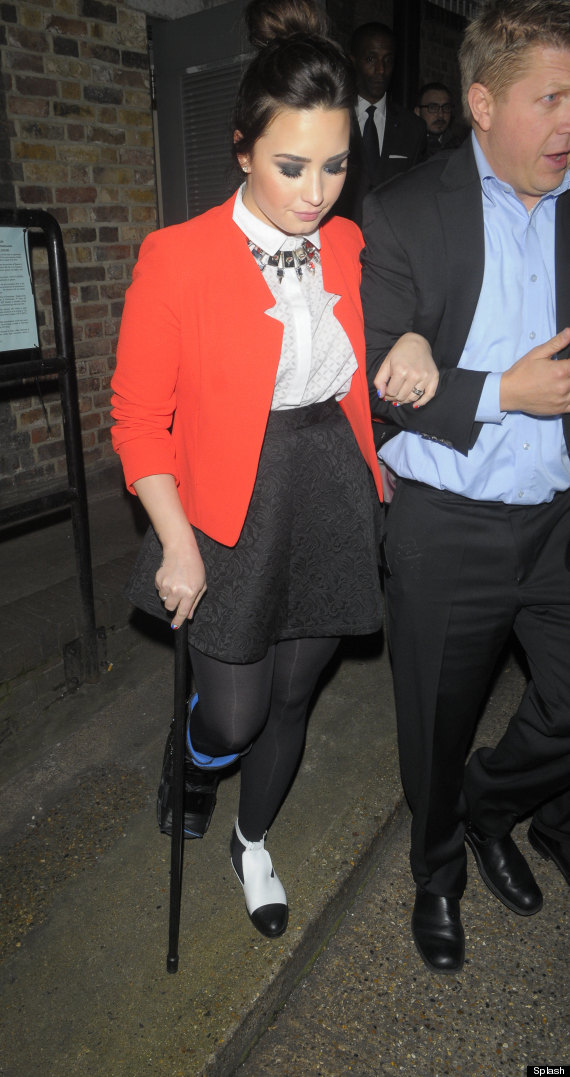 'The X Factor' USA judge Demi Lovato leaves the Brits Sony after party by the back door at The Arts Club, London.
21/02/2013 18:17 GMT
Las Vegas Strip Shooting Police investigate the scene of a shooting between cars on the Las Vegas Strip early Thursday, Feb. 21, 2013 in Las Vegas. Gunshots fired from a black Range Rover on the Strip early Thursday caused a Maserati to crash into a taxi, creating a fireball and killing three people as the SUV sped away. It's the latest in a series of violent actions on the tourist corridor since the beginning of the year.
21/02/2013 17:08 GMT
Confused Much? The Prince of Wales meeting with staff and patients at Great Ormond Street Childrens hospital in London, Pictured with 8 year old Katie Tuffin and her mother Emma from Cambridgeshire.
21/02/2013 15:33 GMT
World Golf Championships-Accenture Match Play Championship
A cactus is seen in the foreground as snow covers the first hole tee as play was suspended due to weather during the first round of the World Golf Championships - Accenture Match Play at the Golf Club at Dove Mountain on February 20, 2013 in Marana, Arizona.
21/02/2013 15:30 GMT
Cpl Ross Fernie RLC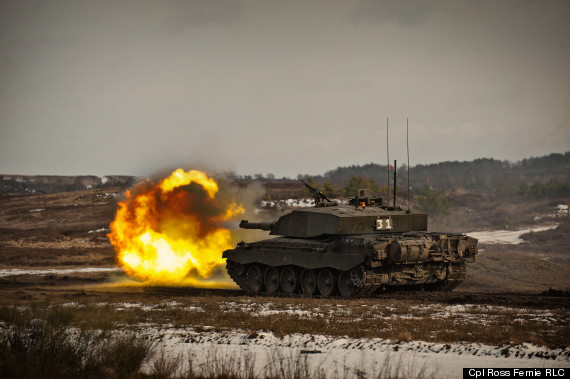 The Queen's Royal Hussars (QRH) is the British Army's senior light cavalry regiment equipped with the Challenger 2 main battle tank at Hohne ranges Germany (Cpl Ross Fernie RLC)
21/02/2013 15:11 GMT
Cameron's Q&A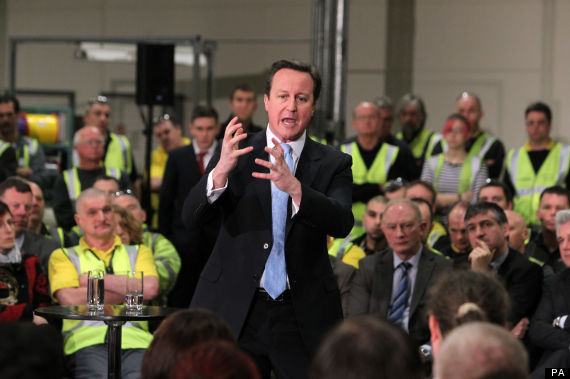 Prime Minister David Cameron holds a Question and Answer Session with workers from Prysmian Cables & Systems Ltd in Eastleigh as he goes on the campaign trail in the forthcoming by-election in the town.
21/02/2013 15:07 GMT
What's Happened To Harry? 'Harry Potter' star, Daniel Radcliffe is all smiles wearing a New York Yankees hat as he's spotted in L.A. The young actor was laughing and joking with photogs as she lands at LAX
21/02/2013 14:09 GMT
Swansea Train Ahead Of Cup Final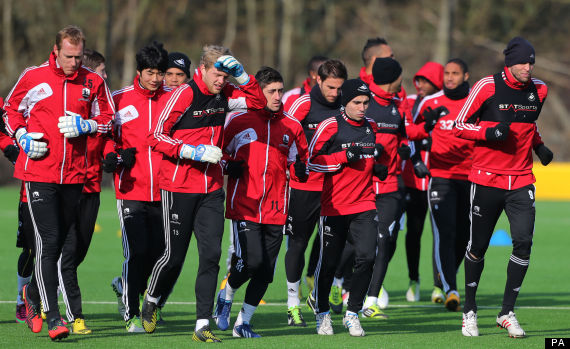 Swansea City's striker Michu (right) Darren Britton (second from right) and Pablo Hernandz jog around the training pitch with their teammates ahead during the Media Day at the Liberty Stadium, Swansea.
21/02/2013 13:18 GMT
UK's Funniest Face For Red Nose Day Television presenter Christine Bleakley and T-Spex, the Red Nose character launch Sainsbury's nationwide search to find the UK's funniest face for Red Nose Day at the Sainsbury's store on Cromwell Road in London. A specially created Red Nose Day photo booth is touring Sainsbury's stores around the country and the winner of the UK's funniest face search will receive an amazing prize of VIP meet and greet tickets to a Jessie J concert, including travel and accommodation and a £500 Sainsbury's gift card
21/02/2013 12:08 GMT
Give Us A Hug Actor Arnold Schwarzenegger, right, hugs with Saori Yoshida, Japan's three consecutive Olympic gold medalist in women's freestyle during a press conference to promote his latest film "The Last Stand" in Tokyo
SUBSCRIBE TO & FOLLOW UK DAILY BRIEF