One Direction have kicked off their 'Take Me Home' world tour.
The five lads took to the stage for two performances at London's O2 Arena on Saturday, marking the start of their eight month jaunt.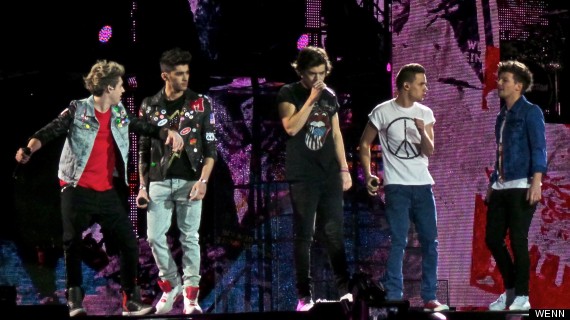 Harry, Louis, Liam, Niall and Zayn were greeted by the usual screams from their hordes of fans as they belted their way through their hits, including current Comic Relief single 'One Way Or Another (Teenage Kicks)'.
At one point during the show, the boys were transported across the arena over the heads of fans to perform at a second stage in the centre of the O2.
Loading Slideshow
full_wenn20159457

full_wenn20159420

full_wenn20159363

full_wenn20159364

full_wenn20159365

full_wenn20159366

full_wenn20159368

full_wenn20159411

full_wenn20159412

full_wenn20159419

full_wenn20159421

full_wenn20159422

full_wenn20159423

full_wenn20159424

full_wenn20159425

full_wenn20159426

full_wenn20159427

full_wenn20159429

full_wenn20159452

full_wenn20159456

full_wenn20159458

full_wenn20159459

full_wenn20159463

full_wenn20159540

full_wenn20159541

full_wenn20159542

full_wenn20159543

full_wenn20159545

full_wenn20159546

full_wenn20159547

full_wenn20159550

full_wenn20159552

full_wenn20159553

full_wenn20159555

full_wenn20159556

full_wenn20159557

full_wenn20159559

full_wenn20159561

full_wenn20159562

full_wenn20159563

full_wenn20159564

full_wenn20159575

full_wenn20159578

full_wenn20159580

full_wenn20159586
Niall also proved his musicality by bringing out his guitar to play along to some of the set, which also includes a cover of Wheatus' hit 'Teenage Dirtbag'.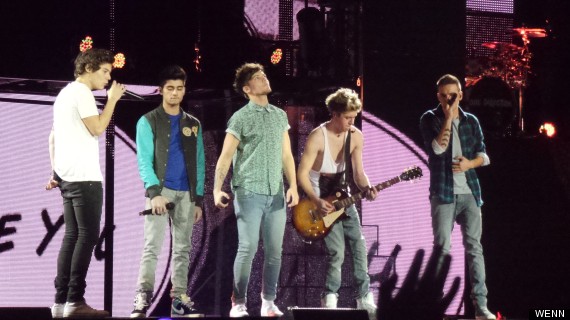 The tour will see the boys play over 100 dates and travel across Europe before heading to the US and Australia, before finishing up in Japan at the beginning of November.
LIKE US ON FACEBOOK | FOLLOW US ON TWITTER
Also on HuffPost: