The Huffington Post pictures of the day brings you the very best images from around the world chosen by our own photo editors, Elliot Wagland, Matthew Tucker and Tahira Mirza.
We would love to hear your thoughts on the stories of the day - leave a comment at the bottom of the blog.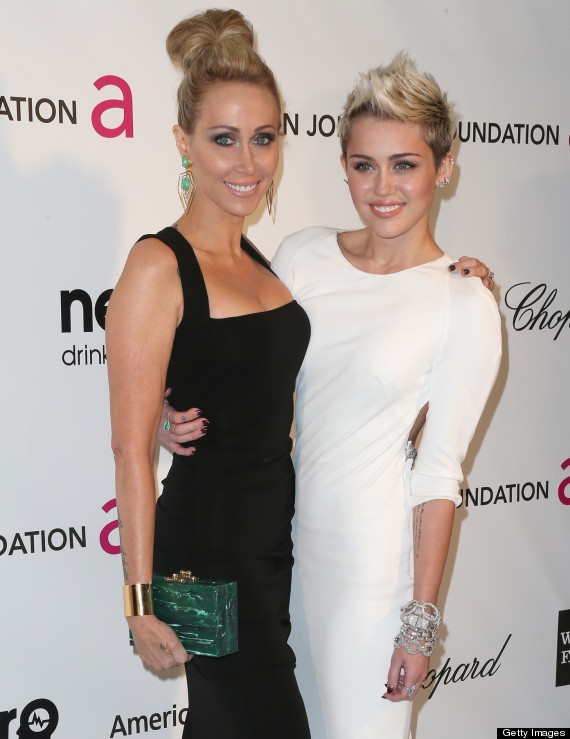 Singer Miley Cyrus and her mother Tish Cyrus arrive at the 21st Annual Elton John AIDS Foundation's Oscar Viewing Party on February 24, 2013 in Los Angeles, California.
Loading Slideshow
US-OSCARS-ELTON JOHN PARTY-ARRIVALS

Miley Cyrus and her mother Tish arrive for the 21st Annual Elton John AIDS Foundation's Oscar Viewing Party February 24, 2013 in Hollywood, California. AFP PHOTO/Mehdi TAAMALLAH (Photo credit should read MEHDI TAAMALLAH/AFP/Getty Images)

This Feb. 13, 2013 photo released by Starpix shows actress and singer Miley Cyrus, left, and her mother Tish Cyrus at the Cosmopolitan party celebrating Miley's appearance on the March cover in New York. (AP Photo/Starpix, Dave Allocca)

Miley Cyrus, Tish Cyrus

Miley Cyrus, left, and Tish Cyrus arrive at the Grammy Awards on Sunday, Jan. 31, 2010, in Los Angeles. (AP Photo/Chris Pizzello)

The 52nd Annual GRAMMY Awards - Arrivals

LOS ANGELES, CA - JANUARY 31: Miley Cyrus and her mother Tish Cyrus arrives at the 52nd Annual GRAMMY Awards held at Staples Center on January 31, 2010 in Los Angeles, California. (Photo by Jason Merritt/Getty Images)

81st Annual Academy Awards � Arrivals

LOS ANGELES, CA - FEBRUARY 22: (L-R) Singer/actress Miley Cyrus and mother Leticia Cyrus arrive at the 81st Annual Academy Awards held at Kodak Theatre on February 22, 2009 in Los Angeles, California. (Photo by Kevork Djansezian/Getty Images)

81st Annual Academy Awards � Arrivals

LOS ANGELES, CA - FEBRUARY 22: (R-L) Singer/actress Miley Cyrus and mother Leticia Cyrus arrive at the 81st Annual Academy Awards held at Kodak Theatre on February 22, 2009 in Los Angeles, California. (Photo by Jason Merritt/Getty Images)

2008 Teen Choice Awards - Arrivals

LOS ANGELES, CA - AUGUST 03: Leticia 'Tish' Cyrus (L) and actress/singer Miley Cyrus arrive at the 2008 Teen Choice Awards at Gibson Amphitheater on August 3, 2008 in Los Angeles, California. (Photo by Frazer Harrison/Getty Images)

2008 Teen Choice Awards - Arrivals

LOS ANGELES, CA - AUGUST 03: Actress/singer Miley Cyrus and mom Leticia 'Tish' Cyrus arrive at the 2008 Teen Choice Awards at Gibson Amphitheater on August 3, 2008 in Los Angeles, California. (Photo by Frazer Harrison/Getty Images)

80th Annual Academy Awards - Arrivals

HOLLYWOOD - FEBRUARY 24: (R-L) Actress Miley Ray Cyrus and mother Leticia 'Tish' Cyrus arrive at the 80th Annual Academy Awards held at the Kodak Theatre on February 24, 2008 in Hollywood, California. (Photo by Frazer Harrison/Getty Images)

2007 American Music Awards - Arrivals

LOS ANGELES, CA - NOVEMBER 18: Singer/actress Miley Cyrus and mother Leticia 'Tish' Cyrus arrive at the 2007 American Music Awards held at the Nokia Theatre L.A. LIVE on November 18, 2007 in Los Angeles, California. (Photo by Stephen Shugerman/Getty Images)

16th Annual EIF Revlon Run/Walk For Women

May 9, 2009 Los Angeles, Ca.; Miley Cyrus and Tish Cyrus; 16th Annual EIF Revlon Run/Walk For Women; Held at the Los Angeles Memorial Coliseum (Photo by Gregg DeGuire/FilmMagic)

81st Annual Academy Awards � Arrivals

LOS ANGELES, CA - FEBRUARY 22: (L-R) Singer/actress Miley Cyrus and mother Leticia Cyrus arrive at the 81st Annual Academy Awards held at Kodak Theatre on February 22, 2009 in Los Angeles, California. (Photo by Kevork Djansezian/Getty Images)

ABC All Star Party 2006 - Arrivals

Miley Cyrus and mom Tish during ABC All Star Party 2006 - Arrivals at Rose Bowl in Pasadena, California, United States. (Photo by Gregg DeGuire/WireImage)

2007 American Music Awards - Gold Lounge

LOS ANGELES, CA - NOVEMBER 18: ***EXCLUSIVE*** Singer/actress Miley Cyrus and her mother Leticia 'Tish' Cyrus pose in the Gold Lounge at the 2007 American Music Awards held at the Nokia Theatre L.A. LIVE on November 18, 2007 in Los Angeles, California. (Photo by Charley Gallay/AMA/Getty Images for AMA)

"Monster House" Los Angeles Premiere - Arrivals

Miley Cyrus and mom Tish (Photo by Jeffrey Mayer/WireImage)

Miley Cyrus visits Mamma Mia! on Broadway

(EXCLUSIVE, Premium Rates Apply) NEW YORK - DECEMBER 23: ***EXCLUSIVE COVERAGE*** Singer/Actress Miley Cyrus (ctr), mother Leticia 'Tish' Cyrus (l) and grandmother Loretta Finley (r) pose as they visit backstage at 'Mamma Mia!' on Broadway at The Winter Garden Theater on December 23, 2007 in New York City. (Photo by Bruce Glikas/FilmMagic)

2007 American Music Awards - Arrivals

LOS ANGELES, CA - NOVEMBER 18: Singer/actress Miley Cyrus and mother Leticia 'Tish' Cyrus arrives to the 2007 American Music Awards at the Nokia Theatre on November 18, 2007 in Los Angeles, California. (Photo by Steve Granitz/WireImage)

"Monster House" Los Angeles Premiere - Arrivals

Miley Cyrus and Mom Tish during 'Monster House' Los Angeles Premiere - Arrivals at Mann Village Theatre in Westwood, California, United States. (Photo by Gregg DeGuire/WireImage)

Hannah Montana & Miley Cyrus: Best Of Both Worlds Concert 3D

HOLLYWOOD, CA. - JANUARY 17: Miley Cyrus (R) and mom Tish arrive to Disney's Premiere of 'Hannah Montana & Miley Cyrus: Best Of Both Worlds' held at the El Capitan Theatre on January 17, 2008 in Hollywood, California. (Photo by Jeffrey Mayer/Wireimage) *** Local caption *** Miley Cyrus

The 52nd Annual GRAMMY Awards - Arrivals

LOS ANGELES, CA - JANUARY 31: Miley Cyrus and her mother Tish Cyrus arrives at the 52nd Annual GRAMMY Awards held at Staples Center on January 31, 2010 in Los Angeles, California. (Photo by Jason Merritt/Getty Images)