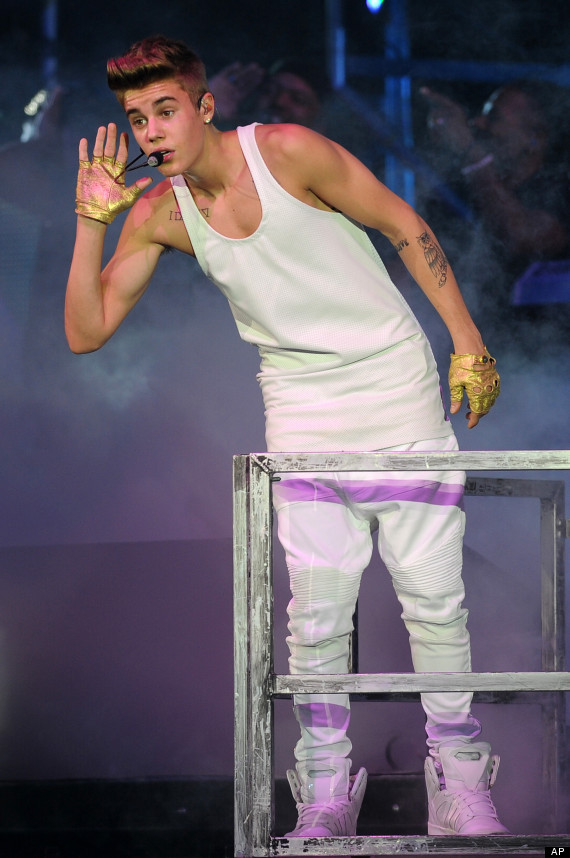 HOW much? Justin Bieber could be fined £300,000 for his tardiness
According to reports, Greenwich Council are set to fine the teen star £10,000 for every minute the delayed show ran over by, which would mean a £300,000 fine.
That should come as some consolation to the thousands of upset fans who had to leave the concert after just a few songs to ensure they could catch their trains home.
Although, when you're earning $1million a week as Justin is reported to have done last year, we doubt the fine will dent his bulging bank balance too much.
UPDATE: We have now received an official response from Greenwich Council in relation to this story.

A Royal Borough of Greenwich spokesperson said:

"The Royal Borough of Greenwich has not taken any action against the owners of The O2 in relation to Justin Bieber's recent performance, as no breach of our licensing conditions took place.

It is simply a contractual issue between AEG and the artist involved, as there is no requirement for performances to finish by 11pm.

The O2 is the world's most popular entertainment venue and sells over two million tickets each and every year as it plays host to many of the world's biggest names.

We take any complaints made in relation to the venue very seriously, but it is an urban myth to suggest that we have ever levied a fine in relation to a performance there."
Meanwhile, 'X Factor' judge Nicole Scherzinger has said she doesn't have a lot of patience for stars like Bieber who keep their young fans waiting - especially when they have school the next day.
And you wouldn't catch Nicole rocking up two hours late for a show either.
"My team run this ship like a military. I run a tight, tight ship. When you've got a lot of young fans like I do, it's important to be on time. Especially if they have school the next day!"
Justin Bieber Performs At The 02 Arena
SUBSCRIBE TO & FOLLOW UK ENTERTAINMENT