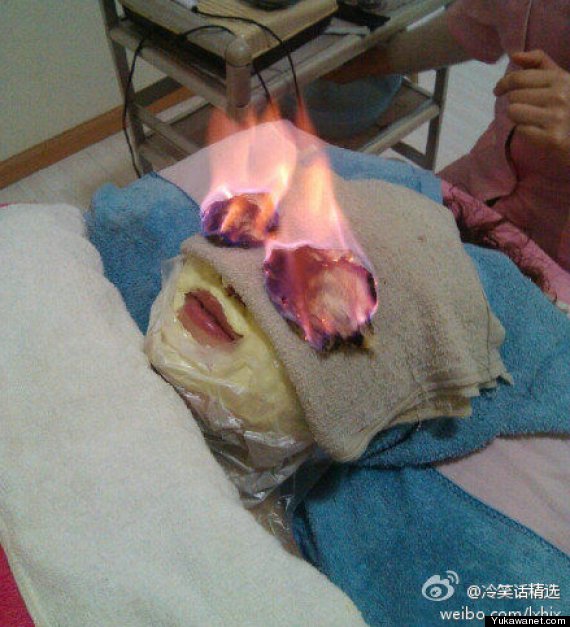 Japanese website yukawanet.com publishes picture of strange Chinese facial treatment

The idea behind Huǒ liáo is to place a towel soaked in alcohol and a special "elixir" on the face, legs or other parts of the body, then light it on fire for a few seconds. This action apparently stimulates the skin and addresses dullness, sagging and wrinkles.
SUBSCRIBE AND FOLLOW
Get top stories and blog posts emailed to me each day. Newsletters may offer personalized content or advertisements.
Learn more