The Huffington Post pictures of the day brings you the very best images from around the world chosen by our own photo editors, Elliot Wagland, Matthew Tucker and Tahira Mirza.
We would love to hear your thoughts on the stories of the day - leave a comment at the bottom of the blog.
11/03/2013 17:04 GMT
Chris Huhne Jailed For EIGHT MONTHS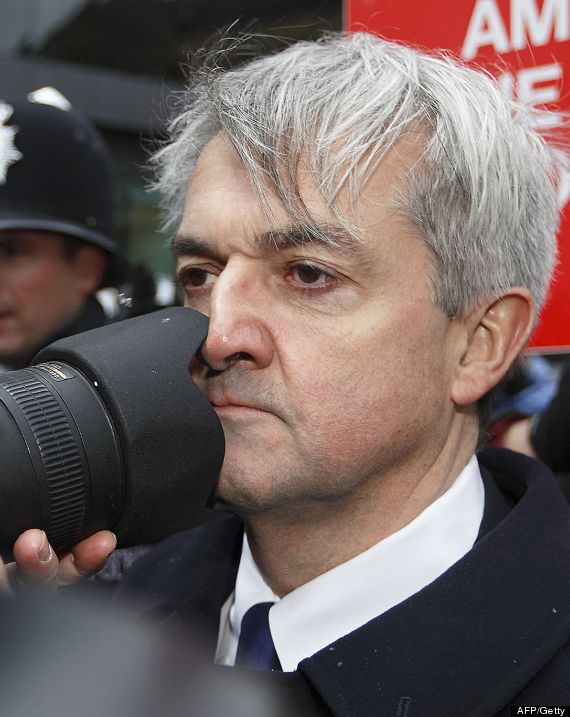 Former British energy minister Chris Huhne comes into contact with a photographers lens as he arrives at Southwark Crown Court in London, on March 11, 2013. Huhne and his ex-wife Vicky Pryce were both jailed for 8 months today for perverting the course of justice over speeding points a decade ago.
11/03/2013 16:54 GMT
Pine Marten Invades Swiss Football Match And Bites Player (VIDEO)

Animal pitch invaders are normally harmless, but Zurich defender Loris Beneto was left with a bleeding finger when he stopped a marauding pine marten during their Swiss league match with FC Thun..read full article here
11/03/2013 16:22 GMT
So In Love Actors Jennifer Garner (L) and Ben Affleck attend the John Varvatos 10th Annual Stuart House Benefit presented by Chrysler, Kids Tent by Hasbro Studios, at John Varvatos Los Angeles on March 10, 2013 in Los Angeles, California
11/03/2013 15:06 GMT
Parading 'Ogoh-Ogoh'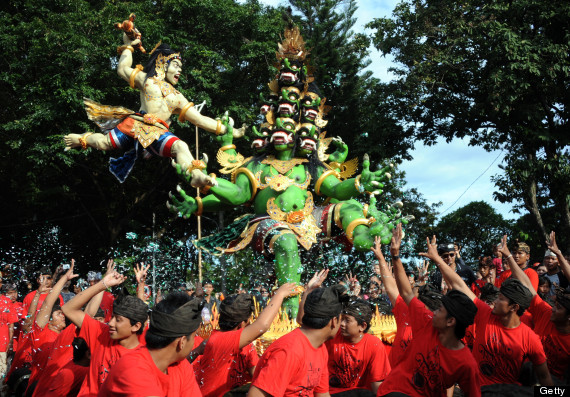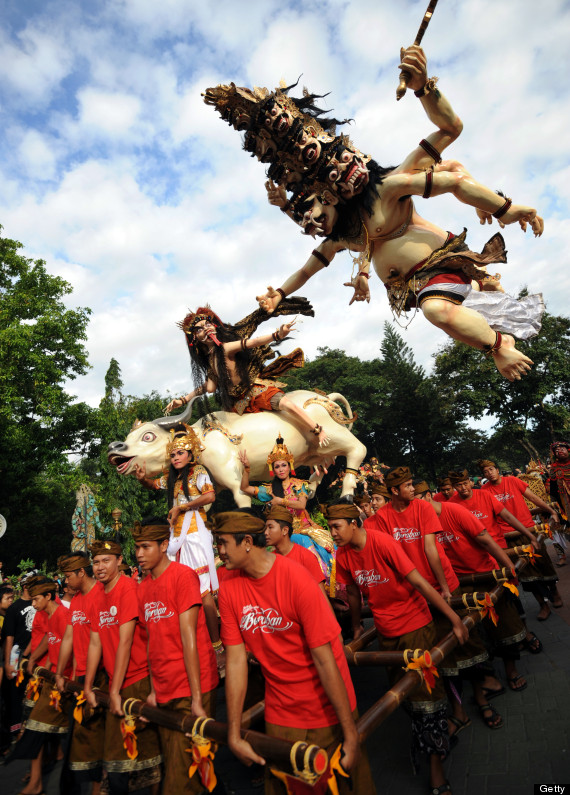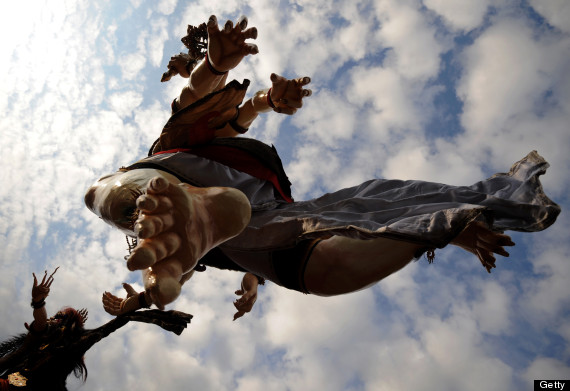 Balinese Hindu devotees carry effigies known as 'Ogoh-Ogoh' during a parade one day before 'Silent Day' in Denpasar on Indonesia's resort island of Bali on March 11, 2013. The predominantly Hindu island of Bali in Indonesia, the world's largest Muslim-populated nation, will celebrate the 'Day of Silence' on March 12, locally known as Nyepi.
11/03/2013 14:46 GMT
Feeding Time Bela the eleven year old Amur tiger explores her enclosure in the snow at Blair Drummond Safari Park. Bela arrived recently in the close season from Lisbon as part of the European Endangered Breeding Program. The park re-opens for the new season this Saturday
11/03/2013 14:43 GMT
Stars Wars' Emperor Palpatine Appears In Baby's Ultrasound Scan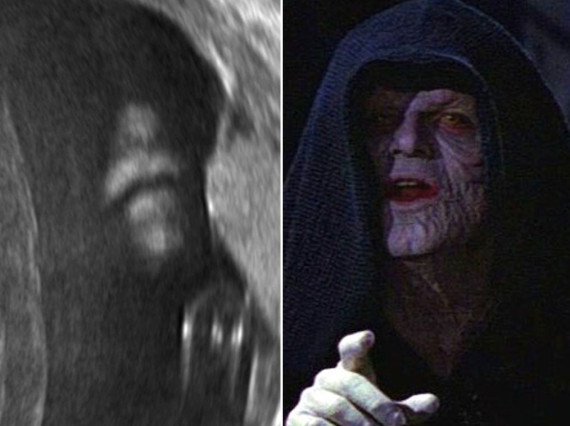 Ultrasounds can be pretty strange and unsettling at the best of times – but spare a thought for the parents of this little mite – who were presented with an image of what looked more than a little like Star Wars' Emperor Palpatine. Heather and Toby Large, of Illinois, were alerted to the cloaked figure during a 20 week pregnancy scan. Toby told Rex Features: "During the ultrasound, Heather noticed that one of the images appeared to look like Emperor Palpatine from Star Wars.
11/03/2013 13:27 GMT
Turned Into Wax? One Direction singer Harry Styles is measured by experts from Madame Tussauds waxworks museum in this Jan.9 photo made available by the museum on Monday March 11 2013. Madame Tussauds on Monday confirmed all five members of the phenomenally successful band, One Direction, are to be created as wax figures for a touring attraction that will kick off in three Madame Tussauds venues – London,New York, and Sydney.
11/03/2013 13:09 GMT
Mantees On the Moves A pelican skims over eight manatees swimming in a Florida Keys boat basin in Marathon, Fla. Manatees are mostly herbivorous marine mammals sometimes known as sea cows and are protected throughout Florida. According to marine mammal experts, the Florida Keys see an increase in manatee population during winter months, due to warmer water temperatures.
11/03/2013 12:28 GMT
"Spring Breakers" SXSW After Party (L-R) Selena Gomez, Harmony Korine, Ashley Benson and James Franco attend 'The Branding Bee Presents The World Premiere After-Party Of 'Spring Breakers' Live From The Hive at The Ranch on March 10, 2013 in Austin, Texas
11/03/2013 12:28 GMT
The Croods NY Film Premiere Emma Stone and Blake Lively attend "The Croods" premiere on Sunday, March 10, 2013 in New York. SUBSCRIBE TO & FOLLOW UK DAILY BRIEF