Forget the papal conclave - who would be YOUR choice for Pope? Find out with our handy interactive guide flowchart...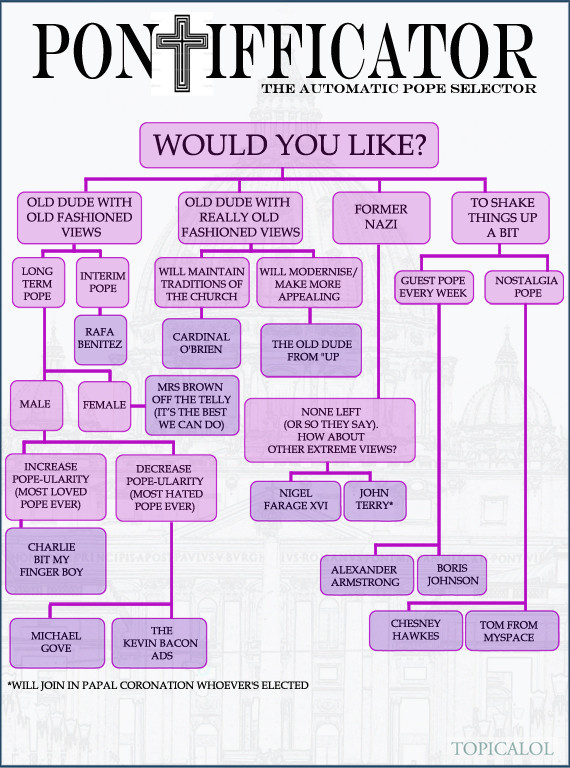 MORE FUN FROM THE HUFFINGTON POPE!
The Pope's Funniest Moments!
SUBSCRIBE AND FOLLOW
Get top stories and blog posts emailed to me each day. Newsletters may offer personalized content or advertisements.
Learn more