The Vatican owns 20 apartments within the same block that houses Europe's biggest gay sauna, it has emerged.
It is headed by Cardinal Ivan Dias, who will take part in Tuesday's papal conclave, and who enjoys a 12-room apartment on the first floor of the palazzo "just yards from the entrance to the steamy flesh pot."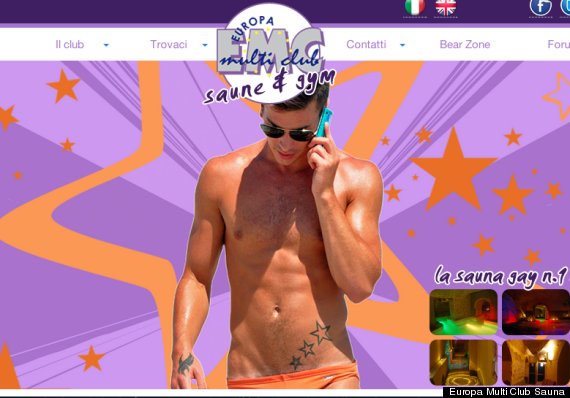 Europa Multiclub is the continent's biggest gay sauna
Facilities at the said "flesh pot", aka Europa Multiclub, include a Turkish bath, whirlpools, massages and a Finnish sauna.
Customers are invited to "unleash between bears, teddy bears and hunters" at weekly parties.
The irony of the club's proximity to the holy apartments is openly referenced by bear party host Bruno, "a hairy, overweight pastor of souls, is free to the music of his clergymen, remaining in a thong because he wants to expose body and soul." Cardinal Ivan Dias inhabits a 12-room apartment on the first floor of the palazzo yards from the entrance to the gay sauna
The claims were made last month in Italy's La Repubblica newspaper, which says the network was described in a 300 page report presented to the Pope by three cardinals assigned to investigate the "Vatileaks" scandal of 2012.
The report allegedly describes divisions in the Roman Catholic Church, including a "cross-party network united by sexual orientation."
The Papal Conclave - Waiting for a new pope
SUBSCRIBE AND FOLLOW
Get top stories and blog posts emailed to me each day. Newsletters may offer personalized content or advertisements.
Learn more