He's just got his feet (which are wearing normal shoes, not red Prada ones) under the desk - but already, Pope Francis has got his work cut out. Check out what's on his first week 'to do' list below...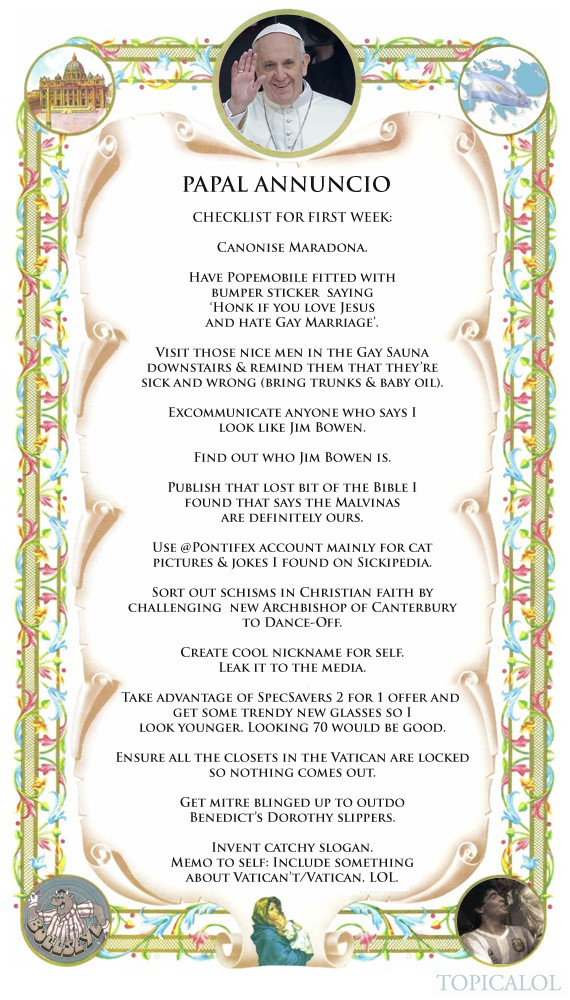 More fun from The Huffington Pope!
SUBSCRIBE AND FOLLOW
Get top stories and blog posts emailed to me each day. Newsletters may offer personalized content or advertisements.
Learn more