Thornton was one of Britain's best-loved comedy actors, starring in such enduring TV sitcom classics as 'Last of the Summer Wine' and 'Are You Being Served?' as well as making his name on the big screen.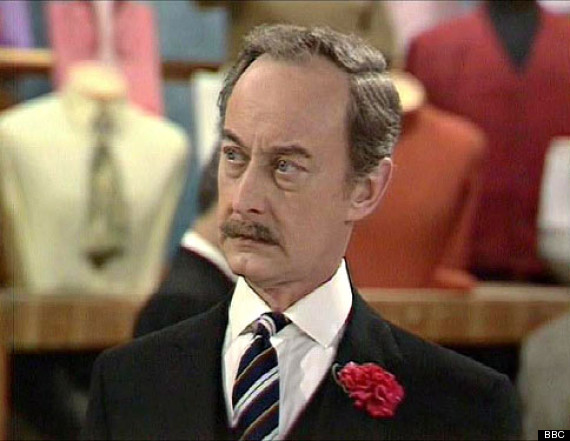 Frank Thornton as Captain Peacock in 'Are You Being Served?'
Alongside Trevor Bannister, Wendy Richard and Inman, Thornton was one of the stalwarts of department store sitcom 'Are You Being Served?', where he played the long-suffering Captain Peacock from 1972 to 1985, a role he later reprised for 'Grace and Favour' in the 1990s.
In 1997, he joined the cast of 'Last of the Summer Wine', where he played the character Herbert 'Truly' Truelove, until the series finished in 2010.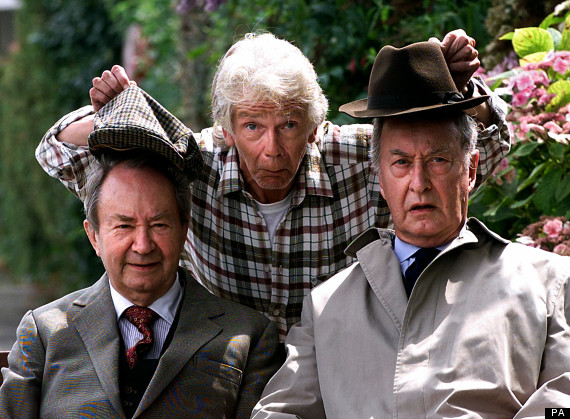 'Last of the Summer Wine'
After leaving an early career in insurance, Thornton originally made his name with regular appearances supporting Benny Hill, Frankie Howerd, Eric Sykes, Reg Varney, Spike Milligan in their own comedy shows.
Thornton was a regular actor on the big screen, too, with appearances in comedies including 'Carry On Screaming!' 'The Early Bird' and 'Up the Chastity Belt'. But he was versatile, with straight roles in 'Gosford Park', on the London stage in 'Me and My Girl' and even worked in soap, with a recurring role on 'Emmerdale' as Bert Dingle.
Of the original cast of 'Are You Being Served?', Bannister, Richard and Inman had all pre-deceased Thornton. Nicholas Smith is now the only surviving original cast member.
Pictures: Frank Thornton was a beloved British comedy actor...
SUBSCRIBE AND FOLLOW
Get top stories and blog posts emailed to me each day. Newsletters may offer personalized content or advertisements.
Learn more