Whether he's napping with his dummy just out of reach, wearing his dinner or sucking his toes, this chap is dedicated, if nothing else.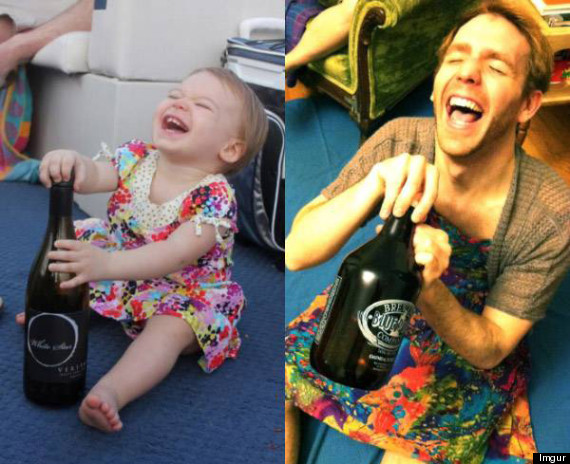 Thirteen-year-old Latrell Higgins was pictured in a series of baby poses by his photographer mother Kelli.
Higgins's mother posted the project online alongside the caption: "Here's my sweet not so little Newborn! His name is Latrell and weighs 112lbs ;)"
Re-Creating Baby Pictures
SUBSCRIBE AND FOLLOW
Get top stories and blog posts emailed to me each day. Newsletters may offer personalized content or advertisements.
Learn more