The Huffington Post pictures of the day brings you the very best images from around the world chosen by our own photo editors, Elliot Wagland, Matthew Tucker and Tahira Mirza.
We would love to hear your thoughts on the stories of the day - leave a comment at the bottom of the blog.
25/03/2013 16:31 GMT
Fire Breaks Out Newington Library Southwark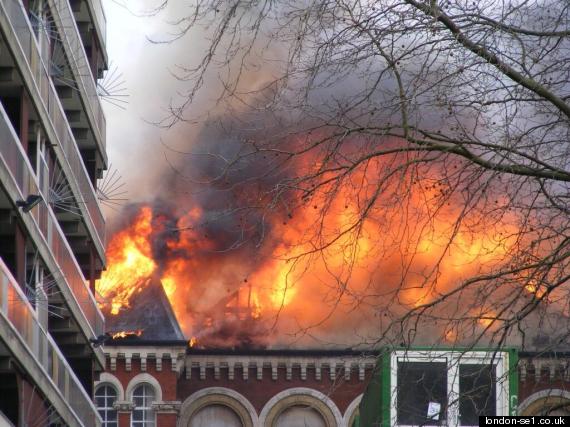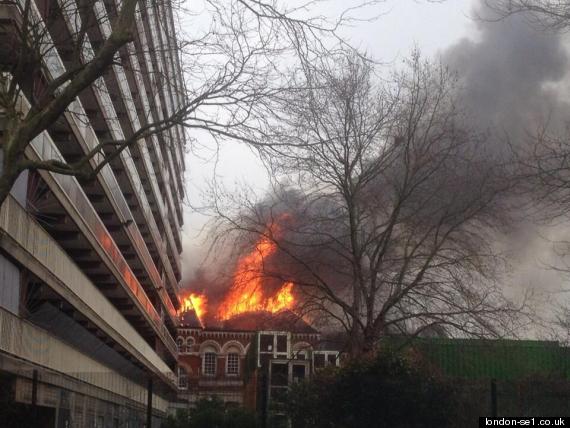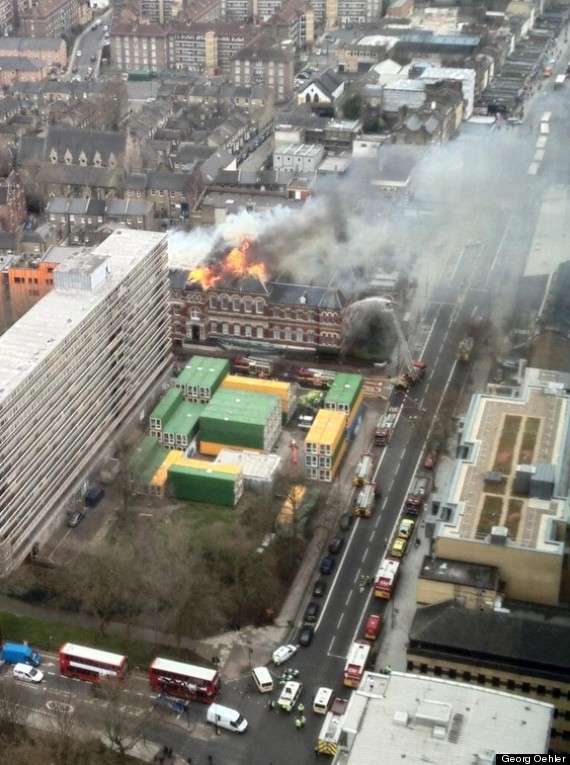 Almost 100 firefighters and officers are tackling a "sizeable" fire at a library in south east London. Part of the roof of the Newington Library on Walworth Road, Southwark, is on fire and the crews of 15 engines were expected to spend several hours putting out the blaze, the London Fire Brigade said...read full article here
25/03/2013 16:19 GMT
Surreal Creations At China Fashion Week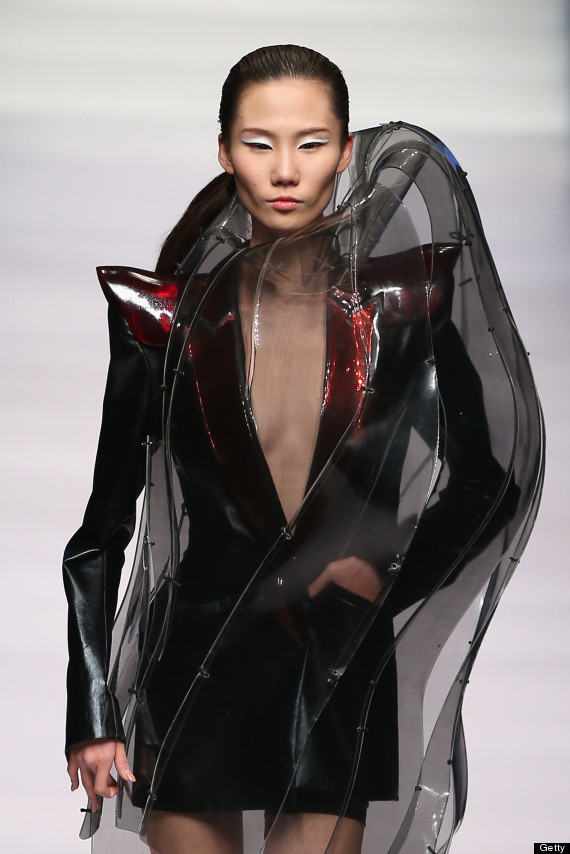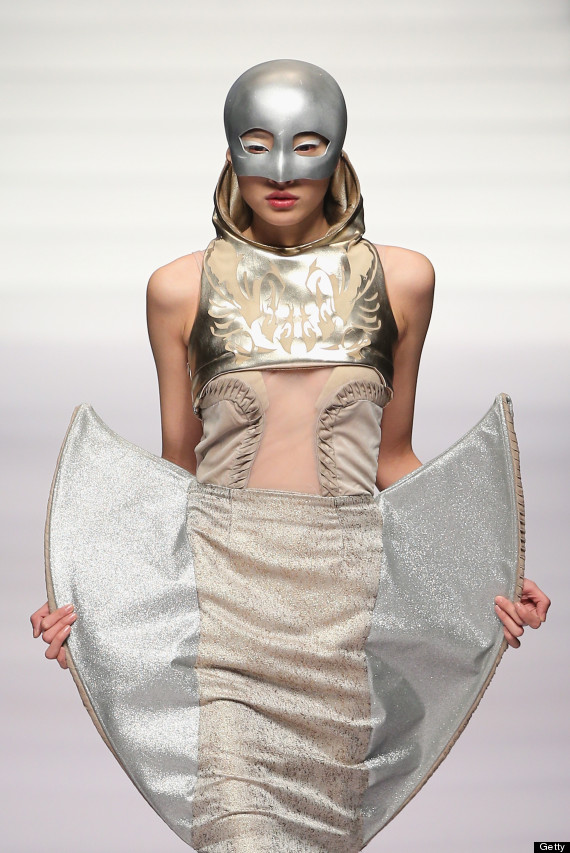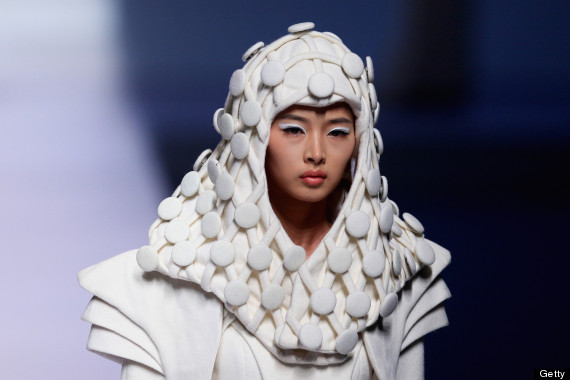 Models showcase designs on the catwalk during Hempel Award the 21st China International Young Fashion Designers Contest on the second day of Mercedes-Benz China Fashion Week Autumn/Winter 2013/2014 at Banquet Hall of Beijing Hotel on March 25, 2013 in Beijing, China.
25/03/2013 15:31 GMT
Mollie King Twerking
Watch Saturdays Mollie King twerking whilst band mate Rochelle has a giggle filming her
25/03/2013 15:18 GMT
Knitting Session German chancellor Angela Merkel crochets during a visit to the multi-generational house 'Dorflinde' in Langenfeld, southern Germany
25/03/2013 15:06 GMT
Arrrrrgh! One Ring-tailed lemur looks a little shocked as they sit in their enclosure in the zoo in Straubing, southern Germany
25/03/2013 14:56 GMT
Heinz Beanz Flavour Experience Food architects Sam Bompas and Harry Parr (right) of Bompas & Parr launch the Heinz Beanz Flavour Experience at London's Fortnum & Mason. To celebrate the launch of 5 new Heinz Flavoured Beanz, the nation's favourite bean brand has teamed up with Bompas & Parr to create the Heinz Beanz Flavour Experiences to be sold at Fortnum & Mason, the store that first stocked Heinz Beanz in 1901.
25/03/2013 14:41 GMT
Mayor of London Police And Crime Plan Launch London Mayor Boris Johnson on the streets of Hackney as he joins members of the Dalston Safer Neighbourhood scheme in Hackney, east London on their local beat where they launched the Mayor's Police and Crime Plan.
25/03/2013 12:49 GMT
Bollywood Glamour At Lakme Fashion Week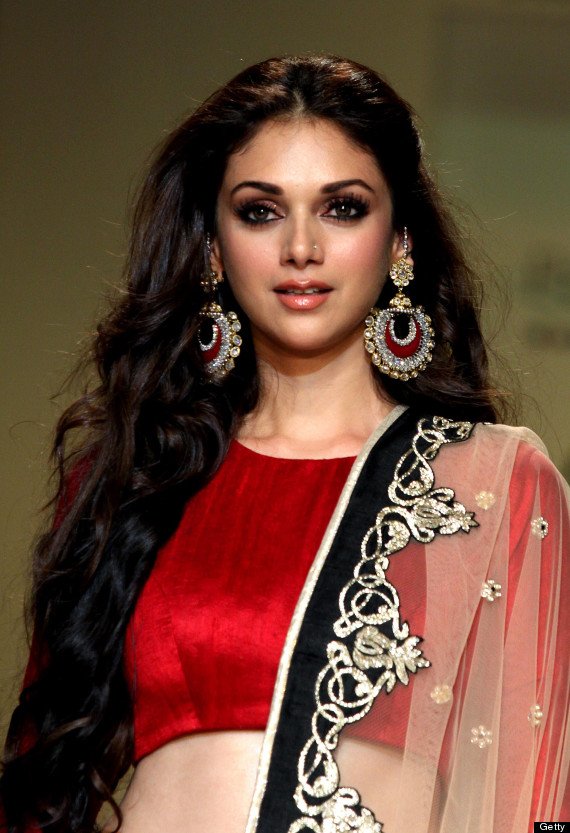 Indian Bollywood film actress Aditi Rao Hydari showcases a creation by designer Payal Singhal during a fashion show on the fourth day of the Lakme Fashion Week (LFW) summer/resort 2013 in Mumbai on March 25, 2013.
25/03/2013 12:08 GMT
I Can See A (Flat) Rainbow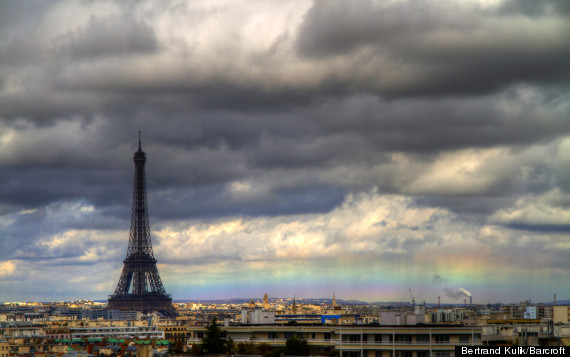 A horizontal rainbow, known as a fire rainbow, is pictured above the Paris skyline.
25/03/2013 11:34 GMT
Bit Cold To Be Streaking?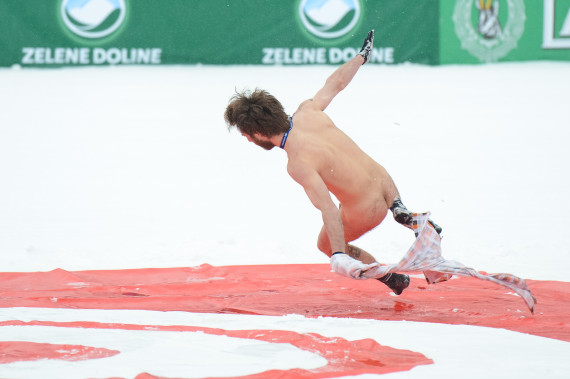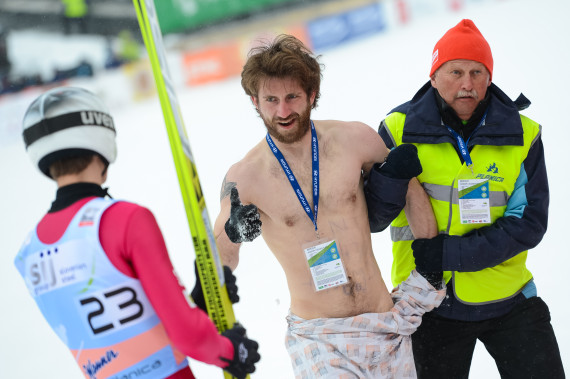 A polish streaker runs in the flying hill outrun during the FIS Ski Jumping World Cup final in Planica
SUBSCRIBE TO & FOLLOW UK DAILY BRIEF