With a cloud of doubt hanging over her 'X Factor' future, Tulisa certainly looks like she means business about this cracking America malarkey.
Well, she is The Female Boss after all.
The singer made an impression with her new Hollywood make-over in LA on Monday, debuting a sleek new hairdo as she attended a business meeting.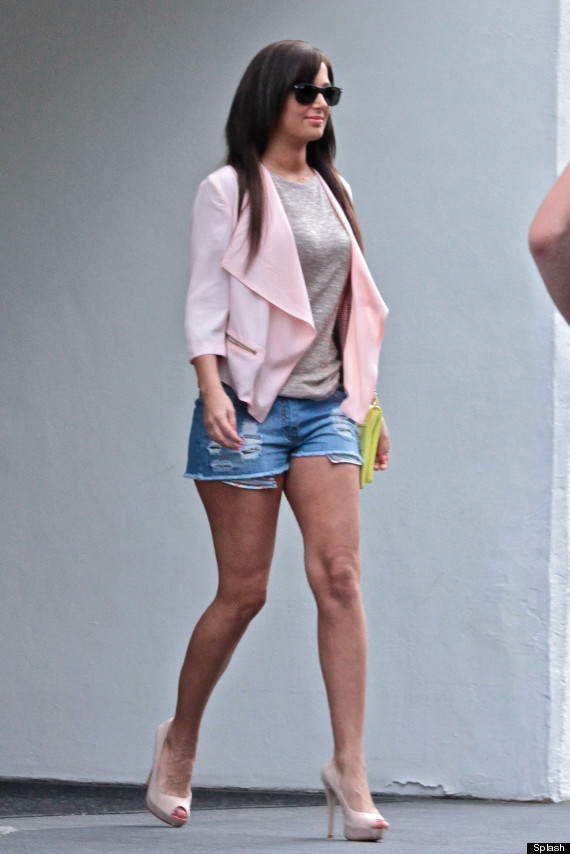 Her wardrobe has had a bit of an overhaul too, with a smart blazer teamed with denim hotpants replacing her trackies.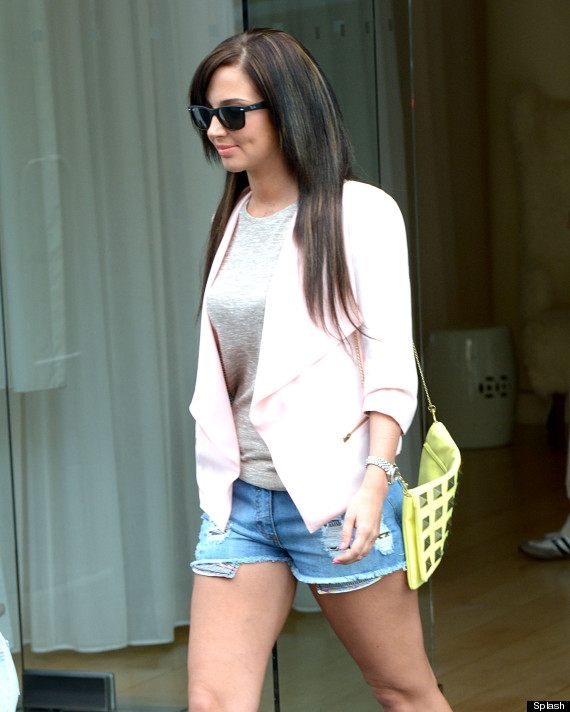 Tulisa has made no secret of her desire to star in a Hollywood film and the meeting could have been about potential film roles
Earlier this year, she teased that she was auditioning for roles.
"I'm back into my acting this year - I'm hoping to get into a couple of films," she told reporters at January's National Television Awards.
"I do actually have plans to go to Hollywood and do a couple of auditions, but we'll see how it pans out," she said.
Let's hope her new role is nothing like the last home movie she starred in.
'X Factor' Judges Through The Years
The original line-up: Sharon Osbourne, Simon Cowell and Louis Walsh

All change: Dannii Minogue joins Simon Cowell and Sharon Osbourne, with Brian Freidman replacing Louis Walsh. Dermot O'Leary also replaces Kate Thornton as the show's host.

The return of the Walsh: Louis makes a comeback after Brian Freidman is axed from the panel after only a few days of auditions.

The golden era: Cheryl Cole replaces Sharon Osbourne, joining Simon, Dannii and Louis.

A mass exodus: Gary Barlow, Tulisa and Kelly Rowland join the only original remaining judge, Louis Walsh.

Schermazing: Nicole Sherzinger replaces Kelly Rowland, joining Gary, Tulisa and Louis.

She's BACK! Sharon Osbourne rejoins the panel after five years, replacing Tulisa and joining Louis, Gary and Nicole.

REUNITED: Simon and Cheryl return alongside Louis Walsh and new judge Mel B.

Bye bye Louis: Nick Grimshaw and Rita Ora replace Louis and Mel, as they join Simon and Cheryl on the panel. Meanwhile, Caroline Flack and Olly Murs step into Dermot O'Leary's shoes as host.