It seems the more tattoos One Direction ink on their bodies, the more rubbish they get, and Louis Tomlinson's new piece of body 'art' is no exception.
The lad has gone and had the words 'The' inked on one shin and 'Rogue' on the other in tribute to the band he was in before finding fame with One Direction. Oh dear.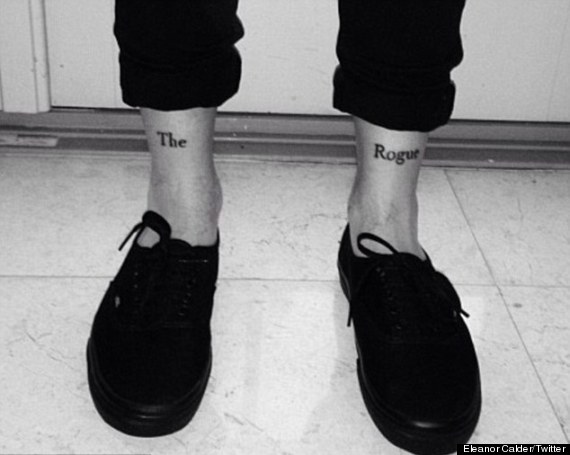 Louis' new tattoo
Louis' girlfriend Eleanor Calder uploaded a snap of him showing off his new tat on Instagram, where his trademark sockless ankles were also on show.
Before Louis was a global megastar, he used to play with the band in school assemblies and wrote on his old Bebo account that their favourite songs to perform were 'Hey There Delilah' and 'I'm A Believer' by The Monkeys.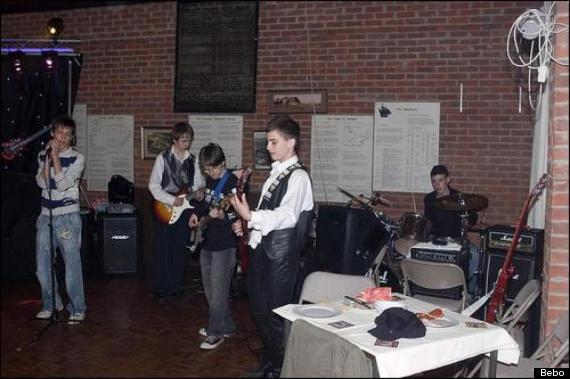 Louis with his old band The Rogues
But his new tribute tat isn't his only fresh ink, as he looks to have had a massive new one done across his chest.
In another photo uploaded by Eleanor, the inking was visible as Louis played guitar in a vest.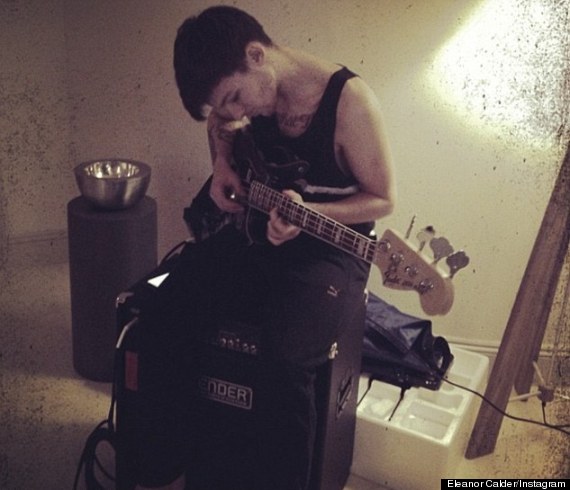 Louis also looks to have had a tat across his chest
Jeez, could Louis be any more rock and roll?
Whose Tat Is That? One Direction Special!
Just in case they forget what they do for a living (well, for next year or two at least...), one of the boys got a tattoo of a microphone on their arm. But which one?

Zayn Malik!

Ah, the classic star... but which 1D star does it belong to?

Harry Styles!

One of the band opted for arrows going up his arm, presumably to help with, y'know, pointing at things. But who?

Liam Payne!

'Be true to who you are' says one of One Direction's Arabic neck tattoos...

Zayn Malik!

Presumably copied from a scribble left on his school exercise book, this skateboarding stick man is permanently etched onto the arm of...

Louis Tomlinson!

ZAP! and various other in-jokes adorn the forearm of One Directioner. Yup, it's...

Zayn Malik! (again)

Aw, a pretty bird. But who does it belong to?

Louis Tomlinson!

Ignore the third nipple for a second. We want to know who this theatre faces / bird cage combo belongs to.

Yup, it's: Harry Styles!

Fingers crossed - presumably that the hits keep coming. But whose lucky charm is this?

Zayn Malik, of course!

On the other hand, one of boys are currently tattoo-less, as demonstrated by this baby smooth chin and neck. So, who is the true rebel of One Direction who refuses to get inked...?

Yup. It's Niall Horan.

In other Louis news, he also recently lashed out at his estranged father on Twitter...