Starsky and Hutch, Butch Cassidy and Sundance, Kirk and Spock, Batman and Robin and Riggs and Murtaugh to name but a few, but there seems to be a new 'bromance' that has formed over this Premier League season.........Villas-Boas and Bale.
During the current Premier League term Gareth Bale seems to have struck up a new found 'bromance' with his Tottenham manager, André Villas-Boas.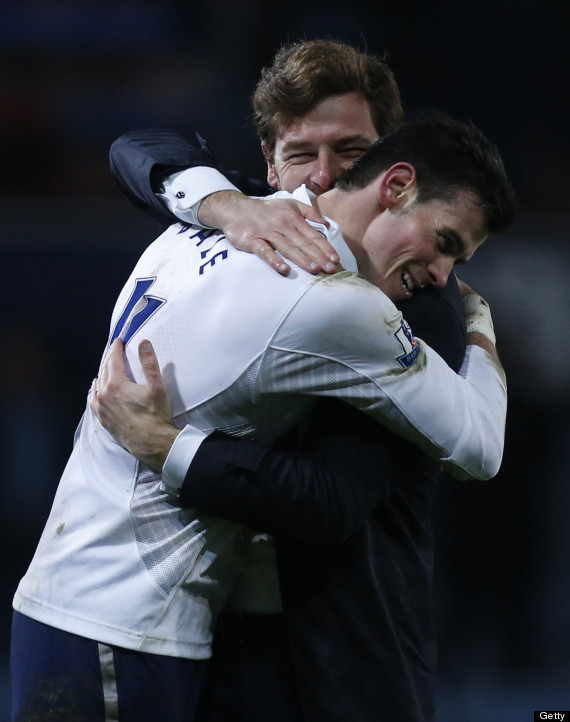 André Villas-Boas is singled out by Gareth Bale after a recent celebration
Villas-Boas appears to be singled out every time welsh wonder Bale scores and the celebrations are reciprocated, whether this new found appreciation of each other is down to Gareth Bale's prolific season he's having we'll never know.
There is even the rumour that Gareth Bale has given his daughter the same initials as André Villas-Boas, giving her the name Alba Violet Bale.
Take a look below at their 'bromance' in pictures

André Villas-Boas And Gareth Bale: The Premier League's Greatest 'Bromance'
SUBSCRIBE AND FOLLOW
Get top stories and blog posts emailed to me each day. Newsletters may offer personalized content or advertisements.
Learn more