Here at HuffPost UK Comedy, we love nothing more than witty photographs (except for cat videos, possibly).
So imagine our delight when we found this photographic series by London designer Standard Designs, which reimagines classic albums by The Smiths, New Order and Joy Division as collections of vintage books - with each book being a song on the album, and the spines being arranged in track order: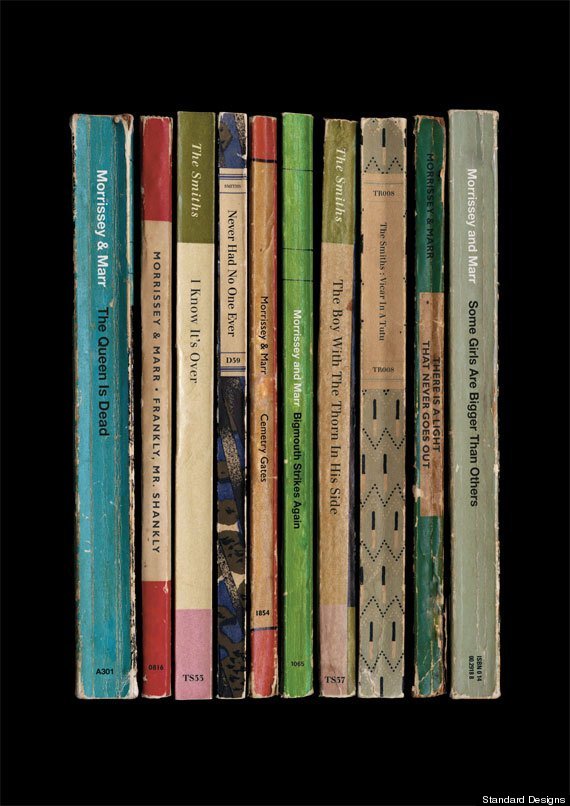 The Smiths - 'The Queen Is Dead'
Standard Designs' photos - which are available to buy as prints - cover the four Smiths studio albums, as well as New Order's 'Power, Corruption & Lies' and both of Joy Division's albums - 'Unknown Pleasures' and 'Closer' (which have black and white covers respectively, because the original records did).
SUBSCRIBE AND FOLLOW
Get top stories and blog posts emailed to me each day. Newsletters may offer personalized content or advertisements.
Learn more