The debut episode of the new series of 'Peter Andre: My Life" was as cynical an exercise in TV-making as I have ever seen.
Now, firstly, it's important to say that Peter Andre is obviously a sweet, harmless fellow, who brings fun and a smile to the face of many a devoted fan - whose devotion he repays with attention, hugs and a willingness to smile for the camera. There are definitely far worse examples of celebrity around.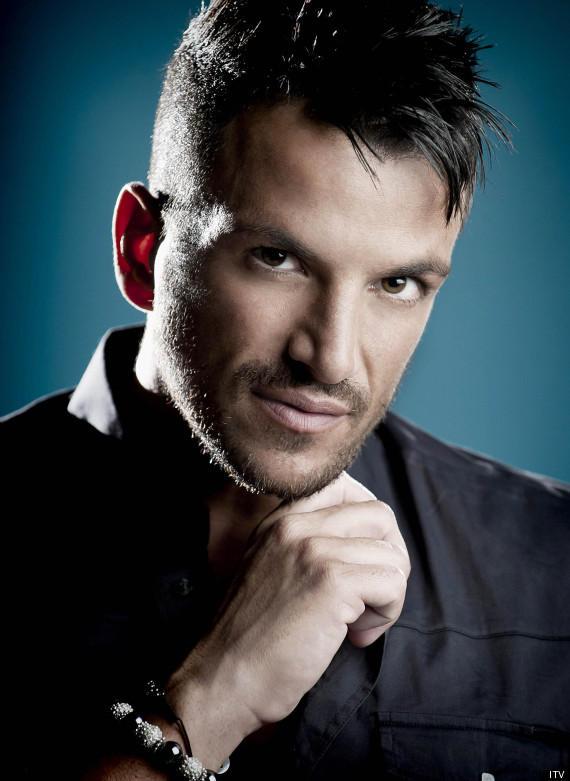 However... we were told repeatedly that it had been only four weeks since Peter's brother tragically lost his fight against cancer, and here the Australian singer was, valiantly, back on the road. His publicists were at pains to point out that the singer was, quite understandably, not himself - preoccupied and listless. Either he, or they, or the understanding voiceover, felt it necessary to expound on this theme... that "Pete's world will never be the same... it's been shattered... it's still very raw..."
Which would all be utterly deserving of sympathy and understanding, if the same publicists weren't trussing him up in a tuxedo and tousling his gelled hair in preparation for his big return to public life... like Princess Diana in reverse... on the red carpet of the National Television Awards, one of the biggest, paparazzi-dazzling events on the media calendar, for heaven's sake.
"So far we've managed to get rid of the press," one says triumphantly, seemingly forgetting that this is Peter Andre we're talking about, the man whose symbiotic relationship with the media is the whole basis on which he still has a career.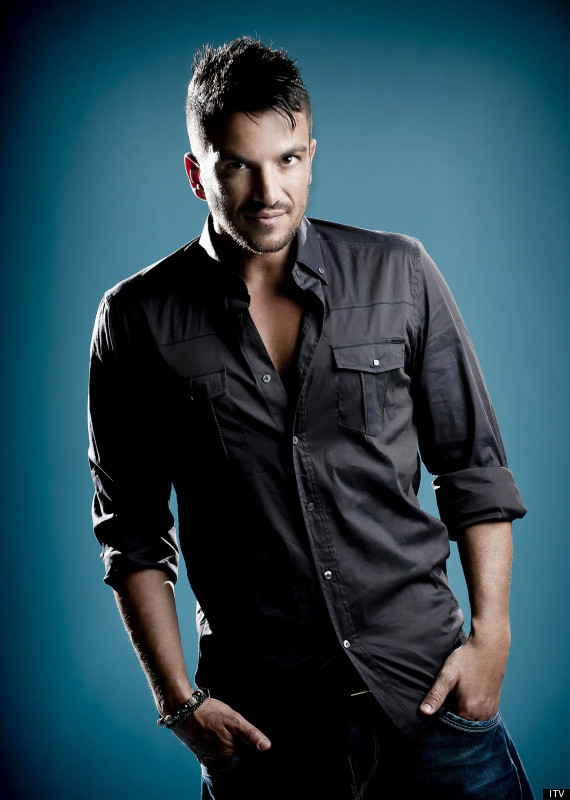 "He's got to grieve in public," says another. No, he doesn't! "He doesn't need this," says another. So why go?? Was it really worth all this brave face energy just to share red carpet oxygen with Mark Wright??? By now, I was chewing my shoe in frustration at the whole mechanism by which these people were putting this grieving man up for show and - let's face it - feeding off the added Garbo-esque intrigue in his freshly bereaved circumstances. It wasn't exploitative, because he was conspiring in it, but even so, it left a very bad taste in my mouth.
Made even worse when he came face to face with one devoted fan, a beautiful teenager with only weeks to live. Undoubtedly moving was her joy at meeting her idol and his sympathy for her. Very much less so was his disappearing shortly afterwards as it got too much for him, and he relived his own grief away from the camera. Except he stayed MIKED UP, just in case we missed it.
I preferred Peter Andre when he was happily milking the entrails of his marriage to Katie Price, still the ghost at this particular banquet with a badly-timed Tweet that Pete felt he had to deal with. "I'm not responding to that..." he said, shortly before telling the world via Twitter how he wasn't responding. Ok, we got that.
Peter Andre's at his best when he's at home, being a dad to his pretty children, but even here more warning bells of disingenuity continue to chime. "I just want them to have as normal a life as possible," he tells the camera crew perched at the bottom of the stairs. "Never has private time been more precious," he remarks to the entourage following him onto the zip-wire at a fun park. "It's just good to be with people you trust and care about," he decides, before heading back out on tour to sing a song that was in the charts more than a decade ago.
If he thinks he's doing it for the fans, fine. If he's really doing it for himself, equally fine. But hearing that he's "braved it" because he managed to walk up a red carpet without breaking down in tears... Would crying for a lost brother not have been the actions of a "brave man"? Or should he perhaps not have been there at all?
Peter Andre is evidently a nice enough lad, and a loving family man, but this programme - even more than any other he's made turning the cameras on his life - made me wonder if he really knows what on earth he's doing.
Loading Slideshow
"I'm pure filth. But I'm not a sleaze. I'm a massively passionate person. A dirty little rotter in the bedroom, and a gentleman, too. The whole package, I hope! I'm a bad boy really. Not many people see that side of me. I'm a gentleman, but I'm fiery, too. I'm a hot-blooded male! I'm a sexual man, definitely."

On his manhood: "I'm proud of it! It's the size of the Sky remote control – I've measured it."

"Believe it or not, I just don't really like reality TV shows."

"I've written this song called Insania - it's a mix of Insane and Mania, and even though it's a made up word you instantly know what it means!"

"Why is it that you chop trees down, then chop them up?"

"Katie asked me if I could binge eat with her while she was pregnant. I was like, 'I love you' and put loads of weight on."

"I visualise my career goals and they always happen. I know that in two years time I'll be playing Wembley again."

"I cringe when I watch myself on TV."

"I had a really Roman nose and thought it was too big, so I booked myself in to the LA surgeon who'd done Toni Braxton's nose. I thought her nose was great and fortunately he did a good job of mine as well!"

"My problem is that I've always been attracted to wild girls."

"My kids have never seen me be intimate with any woman other than their mother."

"I'm no Russell Brand in terms of numbers but I had my fun. Sex was my vice. I feel sorry for the girl I lost my virginity to though, aged 17. It only lasted a minute."

"Obviously, the ultimate dream is to be married for life."

"Unfortunately, what Kate says is out of my control. I can't control what other people do. I can only control what comes out of my mouth."

On his penis piercing: "I did go through a bit of a mad stage but back in the 90s everyone was doing it.''

"Katie knows 100 per cent the reason why I left her and I am 100 percent sure that what happened definitely did happen."

"When I became single after Elen I thought I'd be having hot tub parties all the time. I had two and then after two weeks I realised I was too old for that."

"There are certain things I just don't talk about - there are certain things that are private."

"A model wears clothes and looks good, which is very passive. It's not like a musician promoting a new album. You don't have to read about it."

On rumours of Alex Reid seeing a naked pic of him: "If this is true and this picture was taken during my marriage, I'm a bit disgusted that he had access to it to be honest. My only hope is that I look good in the pic."

"When I first met Katie she reminded me of Bo Derek. I'd seen pics of her before and thought she wasn't my type. With her blonde hair and big boobs I'd never seen anyone like her before."

"Yes, I had s*x - but only after my divorce came through. I always said that I would not think about moving on until after my divorce was finalised."

On being slagged off by Jamelia: "She is a tad bitter. After all, she has yet to land a number one and I have had three, so I kind of see where her demons lie"

"I was starting to get fit and wanted to put a bit more effort into our love life and mix it up a bit. But because I was doing it differently she thought that meant I was having an affair."

"I regret writing about sex so much. That's not me."

"I watched my ex-wife on TV recently when she said my name instead of her new husband's. I'll be honest with you guys, when I heard that I had a panic attack. It was like she still thinks we're together in her mind. Like this new guy is just some substitute for me. Frankly, it scared the shit out of me."

"Back in the eighties I used to shave my legs. It seemed back then you shaved everything but your, er, private parts but now you shave your, er, private parts and let everything else go hairy!"

"When I left her I thought that was definitely the end of my career. But I was prepared to do it to not be in that marriage anymore."

"What's done is done. You've got to move on. I don't want to say anything bad about the mother of my children."

"All you need to do to be a bit sexier is to smile once in a while!"

"If Posh stopped pouting so much, admirers would be forming an orderly queue."

"I train for about an hour five days a week and feel I'm in the best shape I've ever been. I can eat what I want and that includes scoffing half a big bar of Cadbury's a day."

"I really don't like people that go on about getting followed around, I don't like it - there are people in the industry that don't want to take everything that comes with it. I take it all."

"I hate feet, they're disgusting! What are they even for?"

On split with Katie: "I (would) wake up at 3 a.m., and feel a hammering in my head. I would start panicking and hyperventilating. My hands would start sweating and I thought my heart was going to pop out of my body. You think you're having a heart attack. No matter how many times you've had it, every time you think, this is it, I'm going to die."

"I might write my own version of [Fifty Shades Of Grey] just for blokes."

"Maybe I'm wrong because I've not met the person yet, I really don't think I'd want to be with someone in the industry. I really don't think so. Once bitten, twice shy."

On Cheryl Cole rumours: "I've been told lots of people want us to get together now we're both on the market. But I'm sure I'm the last thing on her mind at the moment."

"When I do fall in love, I'll go to the ends of the earth for that person. I'd lay down on a carpet of nails for the person I love."

"You know what? You really, seriously, seriously are a psycho. I hope you are f***ing proud of yourself. Stuck-up diva."