"This is me - my loved ones, my laughs, my life," proclaims Peter Andre on the trailer for the new series of his ITV2 fly-on-the wall series 'Peter Andre: My Life'.
While his eau de cheddar may instantly send some viewers reaching for the remote, there are still over a million viewers dying to see what the former Mr Katie Price is up to, despite us knowing pretty much everything already, due to his life being dragged through weekly gossip magazines.
And on Thursday night, the hugely successful series returns. But is there much left we really want to see?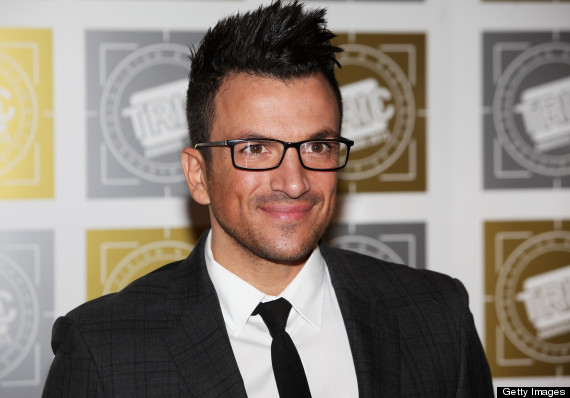 Back in the day, Jordan and Peter were a reality TV force to be reckoned with. Viewers saw the couple fall in love, get married (of course, cameras were present at the ceremony), welcome two children and attempt to crack America.
Whether you like to admit it or not, they made for compelling telly, but the proverbial soon hit the fan and Katie and Peter ended their lucrative partnership, sending the rumour mill into overdrive.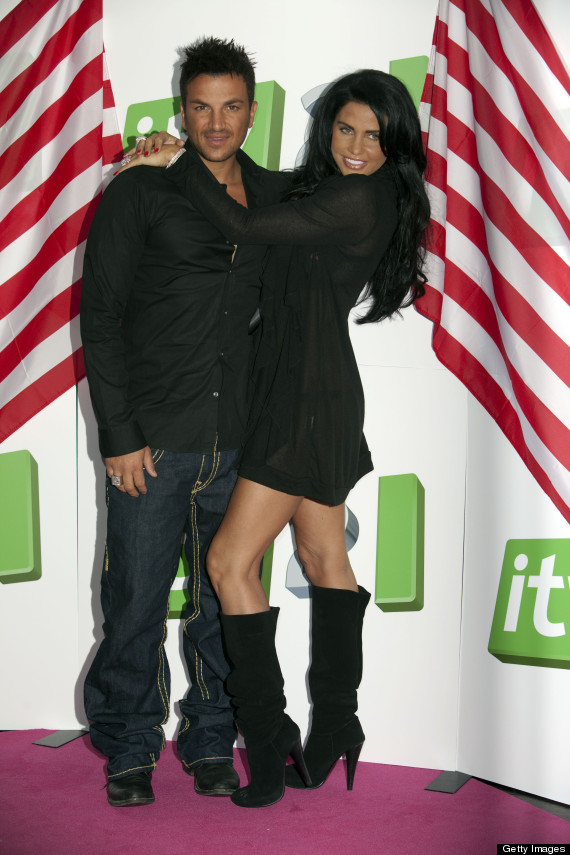 In the messy aftermath, Pete went solo and we'd watch his show with baited breath to see if he'd pass comment on his ex-wife, so we've have something for the watercooler moment the next day.
But as Pete's life moved on, so did his show, settling into a weekly dose of him trying to resurrect his pop career, mixed with (albeit very sweet) trips to Center Parcs with the kids.
Dare we say it? It's missing the Jordan factor.
And while we've come to terms with the fact Katie and Peter will never get back together (sob), seeing as Pete has opened the next chapter of his life after finding happiness with student Emily McDonough, is it time to finally switch those cameras off?
'Peter Andre: My Life' airs Thursdays on ITV2 at 9pm.
Peter Andre's Words Of Wisdom
"I'm pure filth. But I'm not a sleaze. I'm a massively passionate person. A dirty little rotter in the bedroom, and a gentleman, too. The whole package, I hope! I'm a bad boy really. Not many people see that side of me. I'm a gentleman, but I'm fiery, too. I'm a hot-blooded male! I'm a sexual man, definitely."

On his manhood: "I'm proud of it! It's the size of the Sky remote control – I've measured it."

"Believe it or not, I just don't really like reality TV shows."

"I've written this song called Insania - it's a mix of Insane and Mania, and even though it's a made up word you instantly know what it means!"

"Why is it that you chop trees down, then chop them up?"

"Katie asked me if I could binge eat with her while she was pregnant. I was like, 'I love you' and put loads of weight on."

"I visualise my career goals and they always happen. I know that in two years time I'll be playing Wembley again."

"I cringe when I watch myself on TV."

"I had a really Roman nose and thought it was too big, so I booked myself in to the LA surgeon who'd done Toni Braxton's nose. I thought her nose was great and fortunately he did a good job of mine as well!"

"My problem is that I've always been attracted to wild girls."

"My kids have never seen me be intimate with any woman other than their mother."

"I'm no Russell Brand in terms of numbers but I had my fun. Sex was my vice. I feel sorry for the girl I lost my virginity to though, aged 17. It only lasted a minute."

"Obviously, the ultimate dream is to be married for life."

"Unfortunately, what Kate says is out of my control. I can't control what other people do. I can only control what comes out of my mouth."

On his penis piercing: "I did go through a bit of a mad stage but back in the 90s everyone was doing it.''

"Katie knows 100 per cent the reason why I left her and I am 100 percent sure that what happened definitely did happen."

"When I became single after Elen I thought I'd be having hot tub parties all the time. I had two and then after two weeks I realised I was too old for that."

"There are certain things I just don't talk about - there are certain things that are private."

"A model wears clothes and looks good, which is very passive. It's not like a musician promoting a new album. You don't have to read about it."

On rumours of Alex Reid seeing a naked pic of him: "If this is true and this picture was taken during my marriage, I'm a bit disgusted that he had access to it to be honest. My only hope is that I look good in the pic."

"When I first met Katie she reminded me of Bo Derek. I'd seen pics of her before and thought she wasn't my type. With her blonde hair and big boobs I'd never seen anyone like her before."

"Yes, I had s*x - but only after my divorce came through. I always said that I would not think about moving on until after my divorce was finalised."

On being slagged off by Jamelia: "She is a tad bitter. After all, she has yet to land a number one and I have had three, so I kind of see where her demons lie"

"I was starting to get fit and wanted to put a bit more effort into our love life and mix it up a bit. But because I was doing it differently she thought that meant I was having an affair."

"I regret writing about sex so much. That's not me."

"I watched my ex-wife on TV recently when she said my name instead of her new husband's. I'll be honest with you guys, when I heard that I had a panic attack. It was like she still thinks we're together in her mind. Like this new guy is just some substitute for me. Frankly, it scared the shit out of me."

"Back in the eighties I used to shave my legs. It seemed back then you shaved everything but your, er, private parts but now you shave your, er, private parts and let everything else go hairy!"

"When I left her I thought that was definitely the end of my career. But I was prepared to do it to not be in that marriage anymore."

"What's done is done. You've got to move on. I don't want to say anything bad about the mother of my children."

"All you need to do to be a bit sexier is to smile once in a while!"

"If Posh stopped pouting so much, admirers would be forming an orderly queue."

"I train for about an hour five days a week and feel I'm in the best shape I've ever been. I can eat what I want and that includes scoffing half a big bar of Cadbury's a day."

"I really don't like people that go on about getting followed around, I don't like it - there are people in the industry that don't want to take everything that comes with it. I take it all."

"I hate feet, they're disgusting! What are they even for?"

On split with Katie: "I (would) wake up at 3 a.m., and feel a hammering in my head. I would start panicking and hyperventilating. My hands would start sweating and I thought my heart was going to pop out of my body. You think you're having a heart attack. No matter how many times you've had it, every time you think, this is it, I'm going to die."

"I might write my own version of [Fifty Shades Of Grey] just for blokes."

"Maybe I'm wrong because I've not met the person yet, I really don't think I'd want to be with someone in the industry. I really don't think so. Once bitten, twice shy."

On Cheryl Cole rumours: "I've been told lots of people want us to get together now we're both on the market. But I'm sure I'm the last thing on her mind at the moment."

"When I do fall in love, I'll go to the ends of the earth for that person. I'd lay down on a carpet of nails for the person I love."

"You know what? You really, seriously, seriously are a psycho. I hope you are f***ing proud of yourself. Stuck-up diva."