The Huffington Post pictures of the day brings you the very best images from around the world chosen by our own photo editors, Elliot Wagland, Matthew Tucker and Tahira Mirza.
We would love to hear your thoughts on the stories of the day - leave a comment at the bottom of the blog.
08/04/2013 18:16 BST
Flag Flies At Half Mast Over Westminster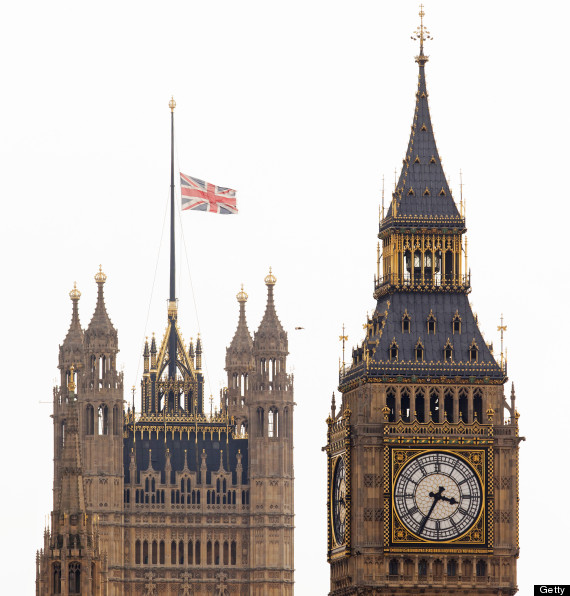 The Union Flag flies at half mast over the Houses of Parliament following the death of former British Prime Minster Baroness Margaret Thatcher on April 8, 2013 in London, England. It has been confirmed that Lady Thatcher has died this morning following a stroke aged 87.
08/04/2013 16:51 BST
Is Soap Making A Come Back?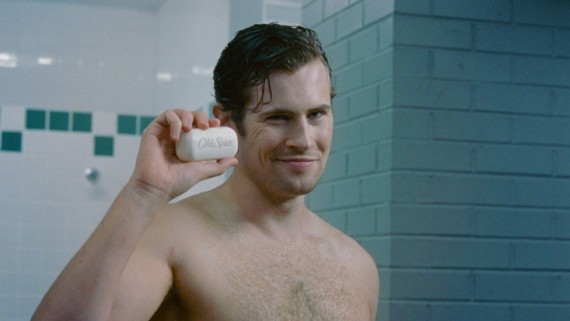 Old Spice is aiming to breathe new life into a stodgy bar of soap with a new "manly" scented bars and a quirky new ad campaign.
08/04/2013 16:46 BST
Bit Over Excited Richard?? Sir Richard Branson flashes his underpants on his arrival in Edinburgh after he left the inaugural Virgin Atlantic Little Red flight from London Heathrow to Edinburgh.
08/04/2013 16:40 BST
Laura Marano Goes Gaga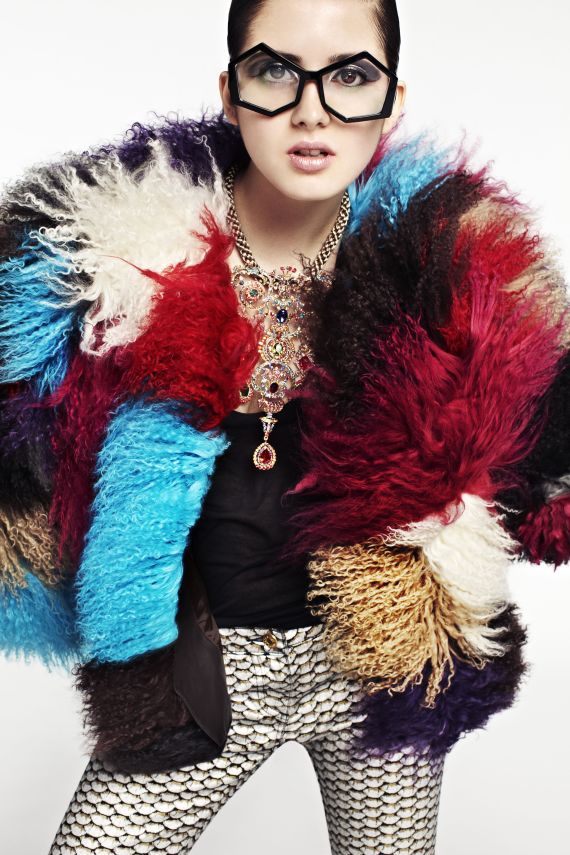 Disney Channel starlet Laura Marano dazzles in a fashion shoot honouring half a decade of Lady Gaga, who released her first ever single, Just Dance, five years ago todayThe shoot takes its fashion inspiration from iconic songwriters of the century – Lady Gaga, Jessie J, Elton John, Elvis Presley, Mick Jagger and Michael Jackson – in a nod to the actress's song writing character Ally, in the hit Disney Channel series Austin & Ally. The stylistic shots were created by a high profile team of fashion gurus – renowned photographer David Oldham and Anne-Marie Curtis, Elle magazine's Fashion Director and stylist to stars like Cheryl Cole, Kristen Stewart and Alexa Chung, along with A-list glam team Maxine Leonard and Raphael Salley on hair and makeup.
08/04/2013 16:13 BST
Welfare Petition Campaigners (back row left to right) Lucia Molina, Eileen Short, Dominic Aversano who started the petition, Ian Mortimer Jones, Heather Simpson and Zoe Simpson (front) deliver a petition to the Department of Work and Pensions in London, calling for Work and Pensions Secretary Iain Duncan Smith to try living on 53 a week
08/04/2013 16:07 BST
Lucky Escape In a photo provided by Virginia State Police, the driver of a tractor-trailer is stuck inside the cab of her truck that is dangling from the Monitor-Merrimac Bridge Tunnel on Interstate I-664, in Newport News, Va. Emergency personnel rescued the driver, who was uninjured, from the cab. Virginia State Police say the tractor-trailer went out of control and struck the bridge Monday morning. The truck caught fire and the cab is hanging over the bridge that connects Suffolk and Newport News. State police shut down all southbound and northbound lanes as they respond to the crash
08/04/2013 15:39 BST
Spain's Prime Minister Mariano Rajoy And David Cameron Chat In Madrid's La Moncloa Palace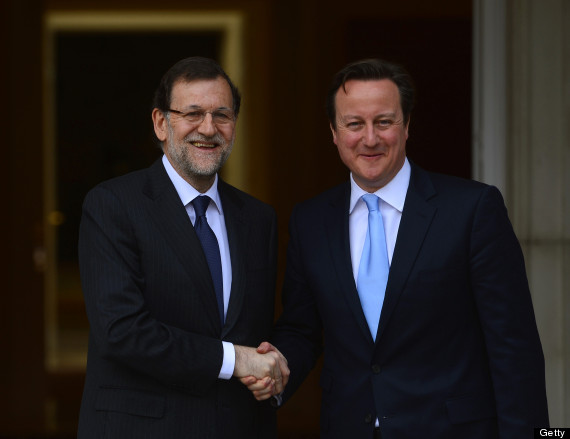 Spain's Prime Minister Mariano Rajoy (L) welcomes his British counterpart David Cameron outside La Moncloa palace in Madrid on April 8, 2013.
08/04/2013 15:15 BST
Tributes For Thatcher Start To Pour In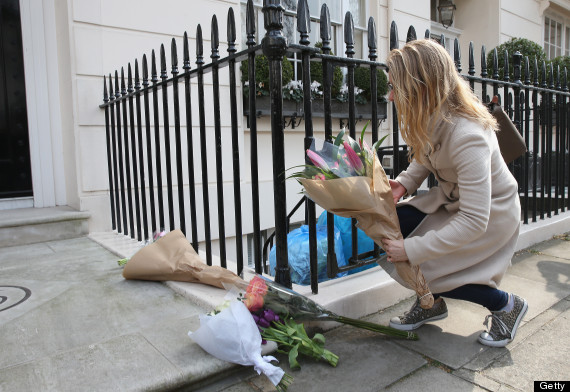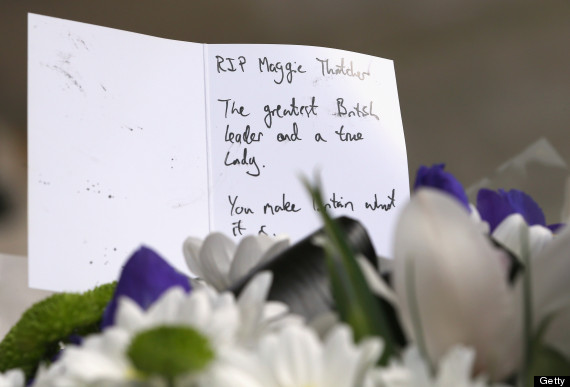 A detail of a floral tribute left outside the residence of Baroness Thatcher in Chester Square on April 8, 2013 in London, England. It has been confirmed that Lady Thatcher has died this morning following a stroke aged 87. Margaret Thatcher was the first female British Prime Minster and governed the UK from 1979 to 1990. She led the UK through some turbulent years and contentious issues including the Falklands War, the miner's strike and the Poll Tax riots.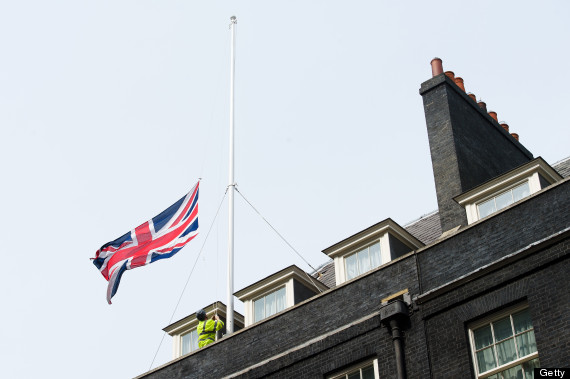 Workmen lower Britain's Union flag to half-mast above 10 Downing Street in London, on April 8, 2013, following the death of former British Prime Minister Margaret Thatcher.
08/04/2013 15:13 BST
Margaret Thatcher's Last PMQs
Margaret Thatcher's last Prime Minister's Question Time took place on Tuesday 27 November 1990. Mrs Thatcher resigned as Prime Minister and Leader of the Conservative Party on 22 November 1990, formerly tendering her resignation to the Queen on 28 November. She was succeeded by John Major.
08/04/2013 13:53 BST
Margaret Thatcher Dead: Former Prime Minister's Life In Pictures
Baroness Margaret Thatcher has died aged 87. The former Prime Minister suffered from ill health in her later years and passed away after a stroke on Monday morning.
Lord Bell confirmed the news and said "It is with great sadness that Mark and Carol Thatcher announced that their mother Baroness Thatcher died peacefully following a stroke this morning.
Prime Minister David Cameron also added: "It was with great sadness that l learned of Lady Thatcher's death. We've lost a great leader, a great prime minister and a great Briton."
Take a look below at the gallery of her life in pictures.
SUBSCRIBE TO & FOLLOW UK DAILY BRIEF