Margaret Thatcher's death has already sparked an outpouring of praise and vitriol, while for football followers she is synonymous with the Hillsborough disaster and the ill-treatment of supporters in the 1980s. Hooliganism was rife, but the draconian measures Thatcher's government took are arguably responsible for the terrible treatment of fans in safer stadiums and well-policed environments.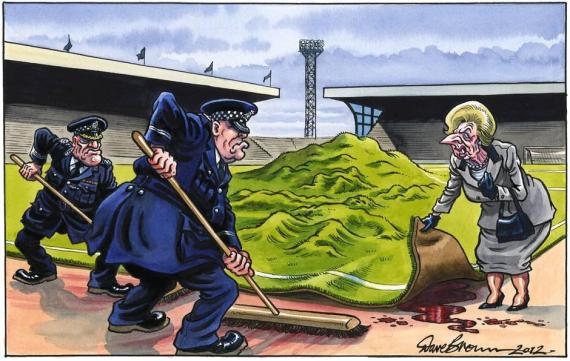 A satirical cartoon on Thatcher and Hillsborough
Margaret Thatcher in sport
SUBSCRIBE AND FOLLOW
Get top stories and blog posts emailed to me each day. Newsletters may offer personalized content or advertisements.
Learn more